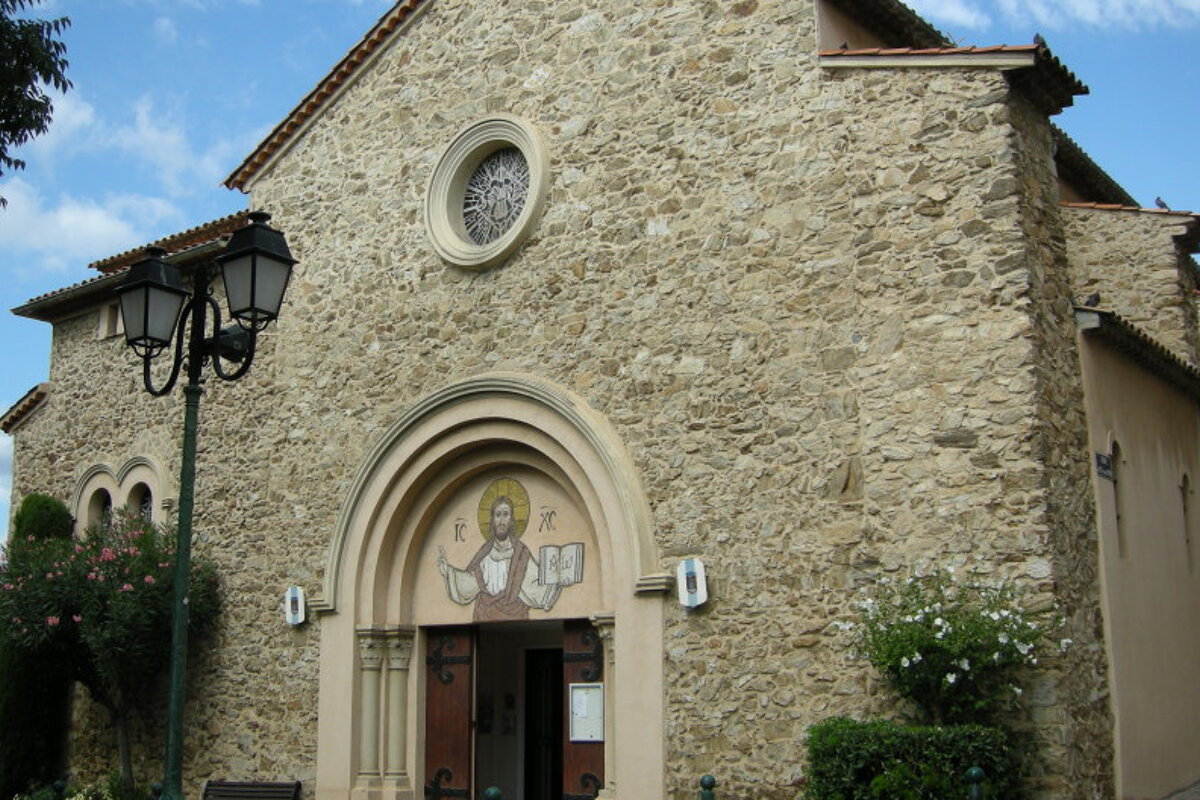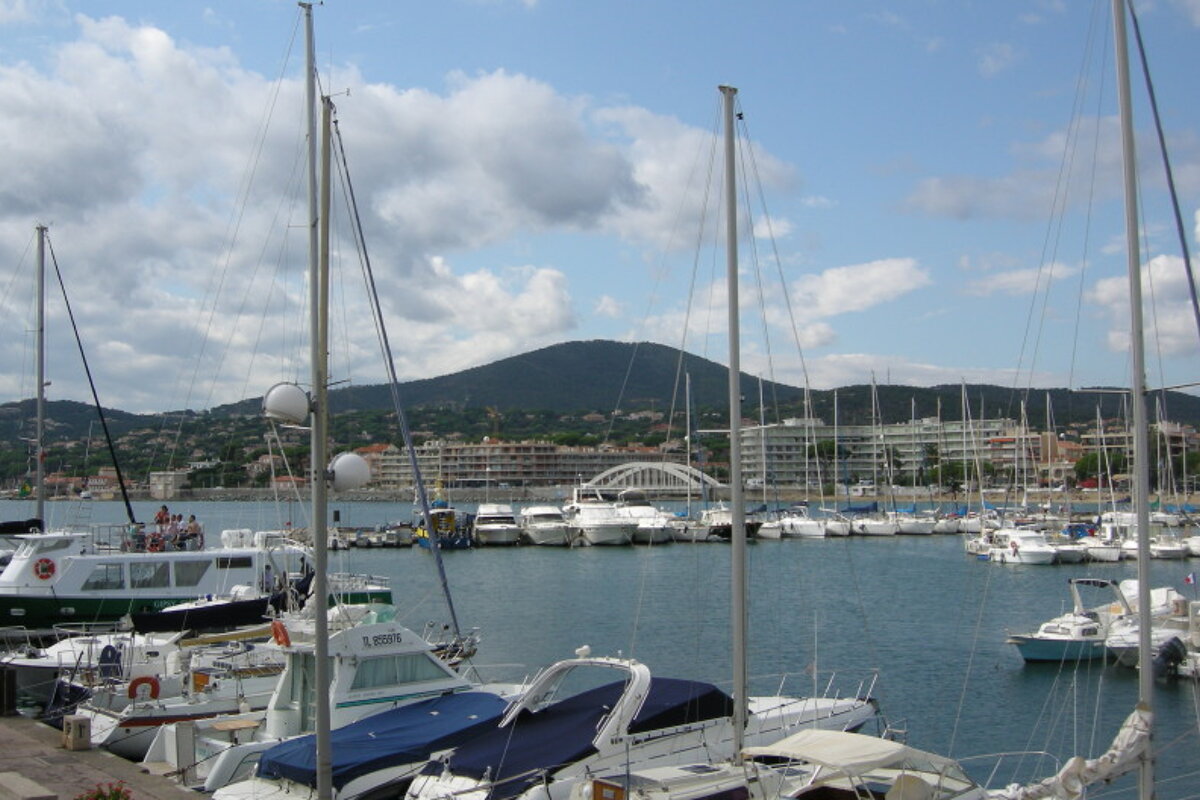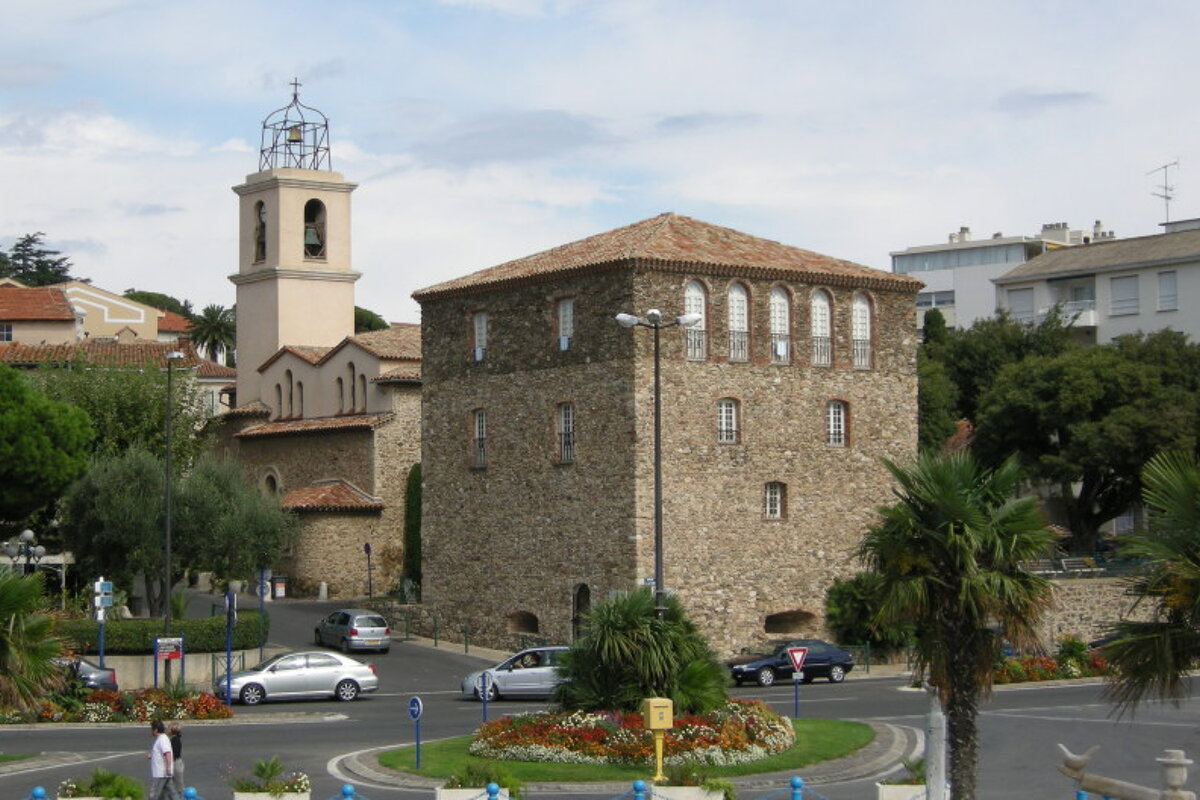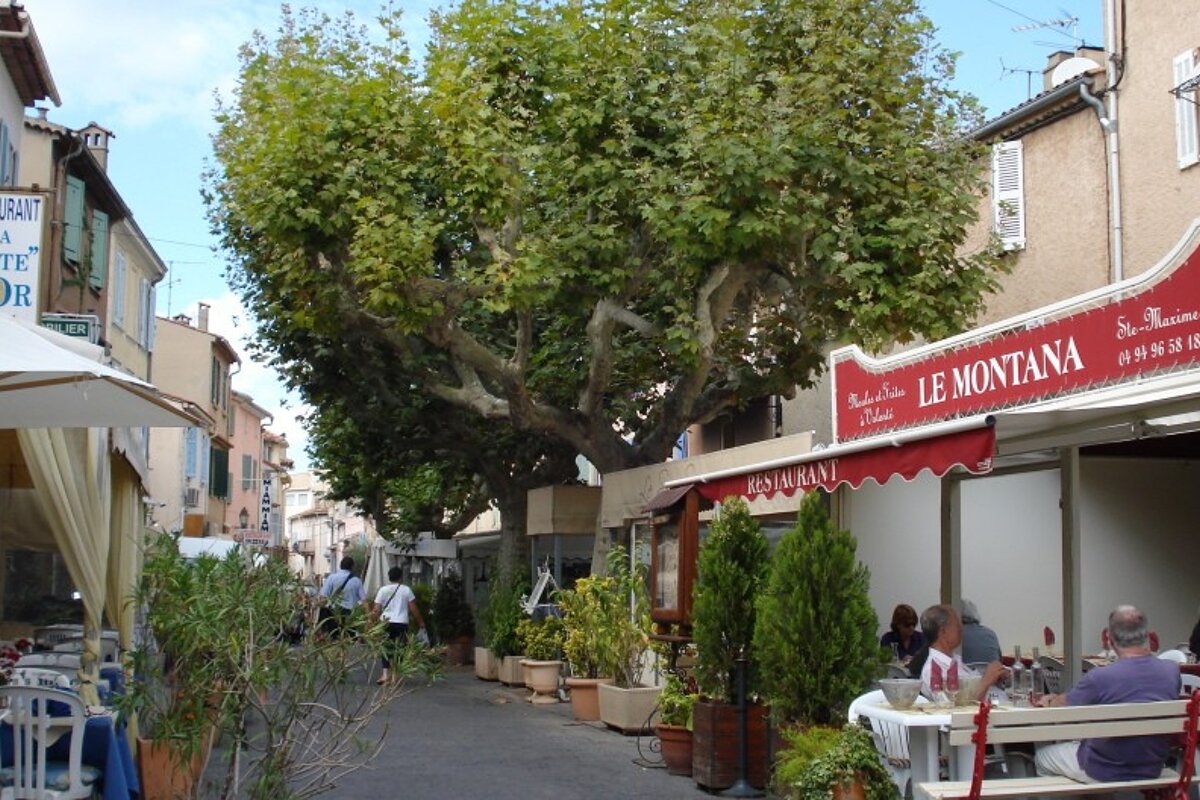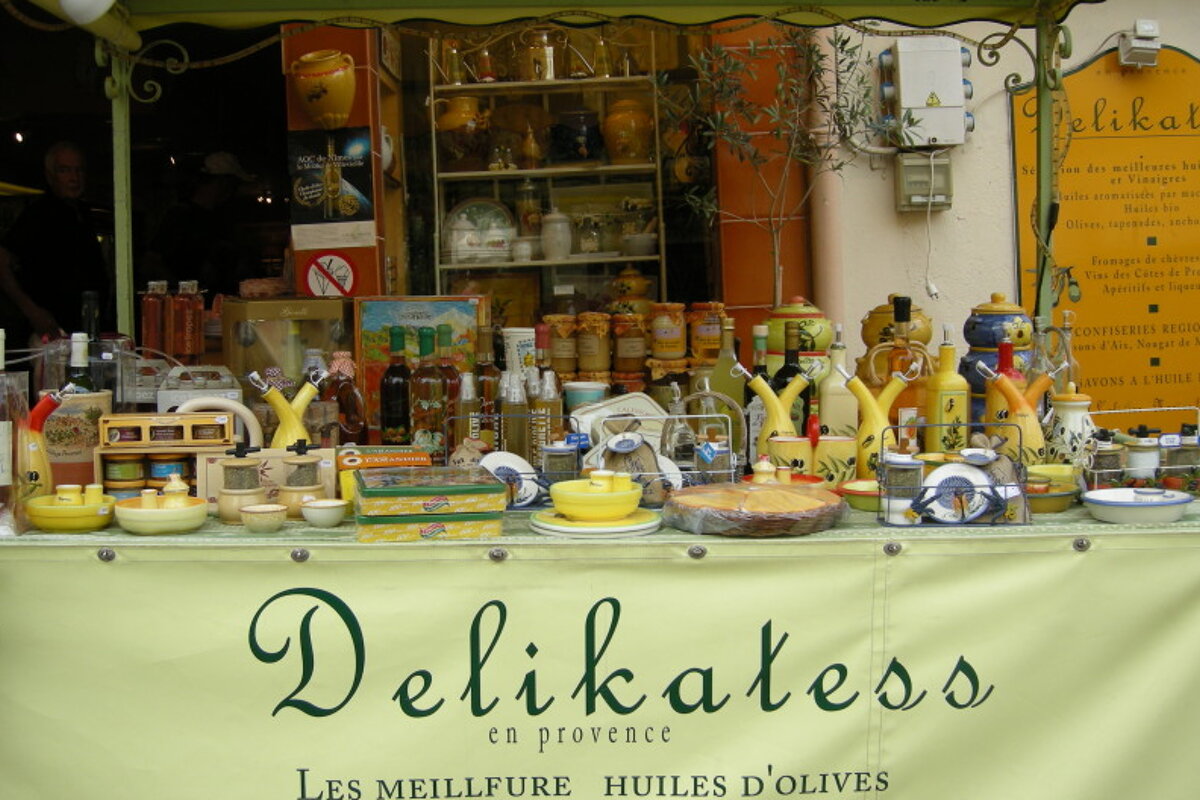 Sainte-Maxime, Golfe de Saint Tropez
Charming seaside town with wonderful areas for walking and hiking
Sheltered from the winds by hills that rise behind the coast, the popular beach resort of Sainte Maxime sits on the coast between Frejus and Saint Tropez.
In the Var, Sainte-Maxime is a pleasant example of a resort with a lively town, a busy marina and a string of fine beaches. The mild climate and the beauty of the village attracts many tourists, painters, poets and writers. The old town is filled by lively pedestrian streets, beautiful gardens and a large pier with a wonderful panorama of the Gulf.
The emphasis in this town is on today: today's sun, today's fun and perhaps more of that tomorrow. Visitors jam the roads, fill the parking lots to the last place and flock to the beaches. During sun breaks, they stroll along the many beach and sun-themed shops or flop down in one of the sidewalk cafés along the boulevard. Others venture into the older part of town which has been nicely renovated and spruced up with boutiques filled with Provençal goodies and a large choice of restaurants. The narrow, winding streets and alleys are a great way to cool off the summer heat.
The most demanding holiday makers will love the town beaches and those in the direction of Saint Tropez such as the beach of La Croisette. The most popular are located west of Sainte Maxime.
History & Culture in [locality]
Sainte-Maxime's history dates back to the early Middle Ages and a monastery with its name that has now disappeared. There are very few signs in town of an early history, though close to the port the Tour Carrée des Dames stands prominently. It was constructed as a defensive tower in the late Middle Ages by the monks of the islands of Lérins. Now, it functions as the museum of local tradition and history.
A very pleasant town, with a vibrant beach resort, a busy port, daily markets and a few lovely old buildings in the small historic centre. The pedestrian street is lined with bars, restaurants and boutiques, and it comes alive on summer evenings with music and a good mix of tourists and locals. Admittedly, there's not a tremendous amount to see when it comes to history or architecture, but Sainte-Maxime is above all a town to relax in, spending long days at the beach, eating at nice restaurants, wandering around the pretty port or having a cocktail at sunset looking over the Gulf of Saint Tropez.
Sights & Attractions in [locality]
Sainte-Maxime is more of a beach resort than a history-buff's destination, but there are a few traces of the town's medieval past, including the beautiful 15th century town hall (mairie). The Tour Carrée was built in the 16th century by monks to fend off invaders,often maruading pirates from Saint Tropez across the bay. There's also a small folk museum in the Tour Carée, as well as a battery of cannons facing the Gulf de Saint Tropez.
Beaches in [locality]
Sainte-Maxime has lovely wide, white-sand beaches stretching in both directions, with lots of public space as well as private beach clubs with restaurants. The beaches of Sainte Maxime offer every watersport you could hope for, including parasailing, jet skiing, sailing and water skiing.
Sainte-Maxime is well known for its diving, with sunken submarines, yachts and torpedo boats to explore, as well as some rocky underwater topography and marine life. There are also fishing excursions off the coast.
Events in [locality]
For me, the main attraction in Sainte-Maxime is the covered market that opens daily in summer and only mornings (except Monday) in winter. There you find excellent quality in local produce and products, fishmongers, bakers and flower shops. On Thursday morning there is also an open-air market.
Things to Do in [locality]
While Saint Maxime is primarily a beach resort, there are plenty of other activities on offer. The surrounding hills are wonderful for walking, mountain-biking and horse-riding, and you can pick up the long-range hiking trail 'The Balcony of the Côte d'Azur' just 10kms north of town. There's also a coastal path for bike-riding (see our Riviera biking guide here.) Those looking for sporting activities could use the nearby tennis or golf facilities, or head to the clay pigeon shooting range just outside town.
Sainte-Maxime is also home to Aqualand, the Riviera's largest waterpark; and there's also a pleasant Botanical Garden for walking and picnics.
This area is good golfing country, and those visiting Sainte-Maxime have several golf courses to choose between. The 18-hole, par 72 course at Golf de Sainte-Maxime has wonderful views across the coast and mountains from above the town and a quite challenging, hilly course. The excellent Golfe de Beauvallon is two miles out of Sainte-Maxime very close to the sea, offering a moderate to hard 70 par, 18-hole game with stunning views of the Gulf of Saint Tropez. There is also the Golfe Club Saint Tropez a bit further afield at Gassin, a fairly exclusive place with a par 71, 18-hole course set in countryside of hills, forest, vineyards and sea. For more information, see our Golfing Pages.
Nightlife in [locality]
This seaside resort has plenty of bars, a sports pub, and a few late-opening clubs in the summer, although those looking for the really glamorous clubs should head down the coast to Saint Tropez to mingle with the champagne and caviar set.
Enjoy the summer vibe in a bar in the pedestrianised street in town, have a cocktail in a beach club or hit the Casino de Barriere for a game of blackjack, roulette or poker. On summer nights there are also free music concerts in the outdoor theatre, as well as fireworks shows.
Directions
There are buses connecting Sainte Maxime with Saint Raphael, Saint Tropez and other major towns in the Var.
The closest train station is at Saint-Raphael where you can connect with the major rail line that runs along the Riviera to Italy.
Those travelling from Nice airport can take the Line 20 bus from the airport and change for Sainte-Maxime at nearby Frejus. You can also take a boat between Saint Maxime and Cannes, or Sainte Maxime and Saint Tropez.
Location