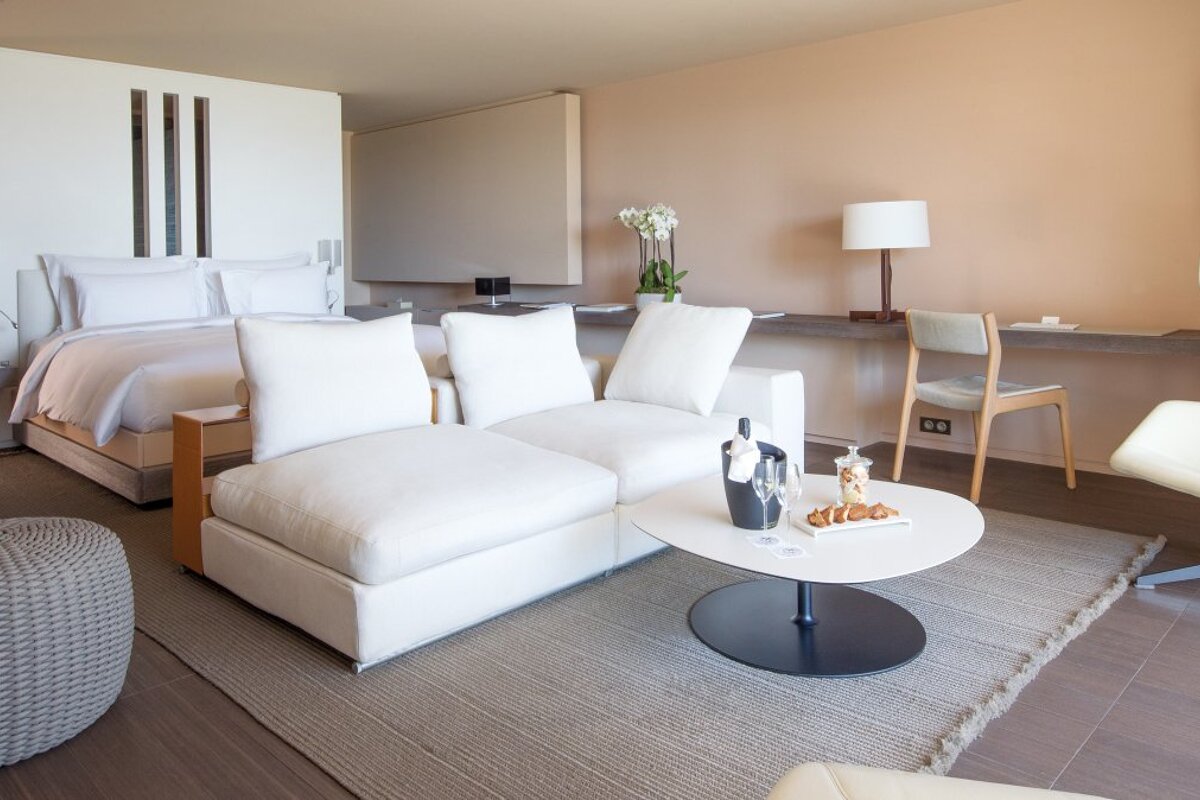 © La Reserve Ramatuelle Hotel & Spa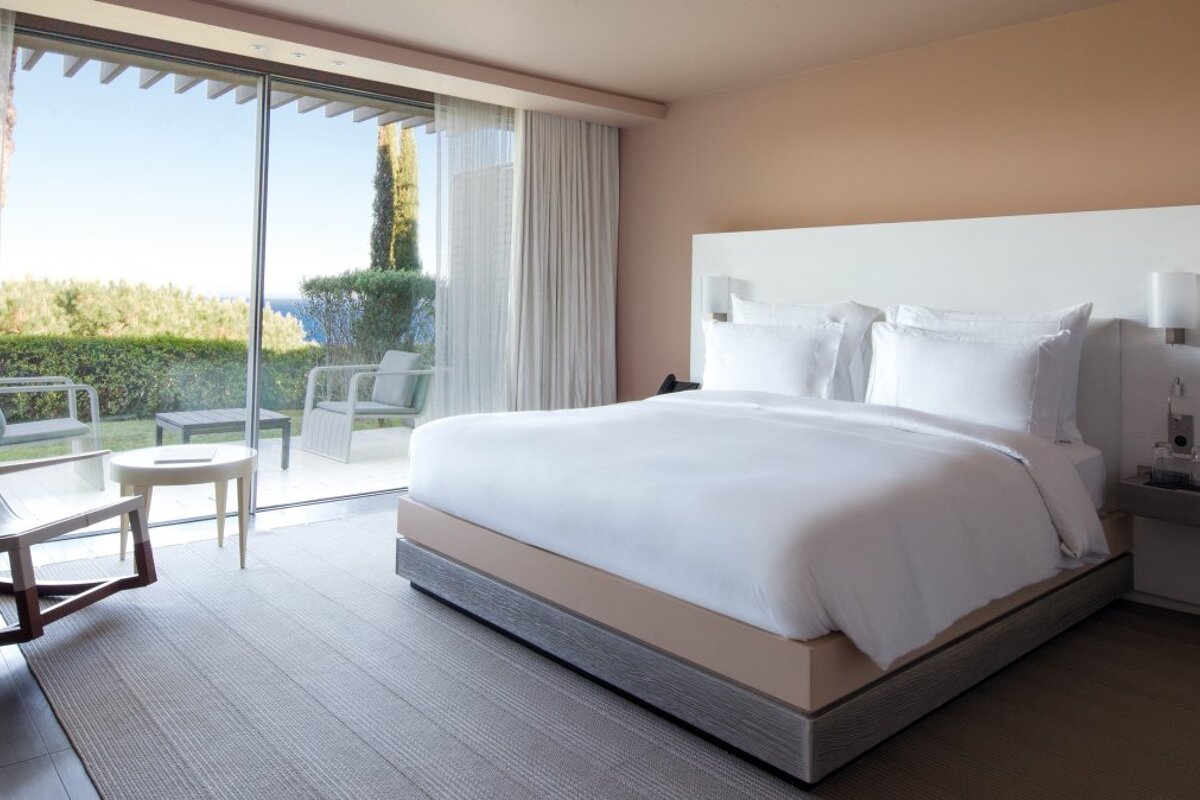 © La Reserve Ramatuelle Hotel & Spa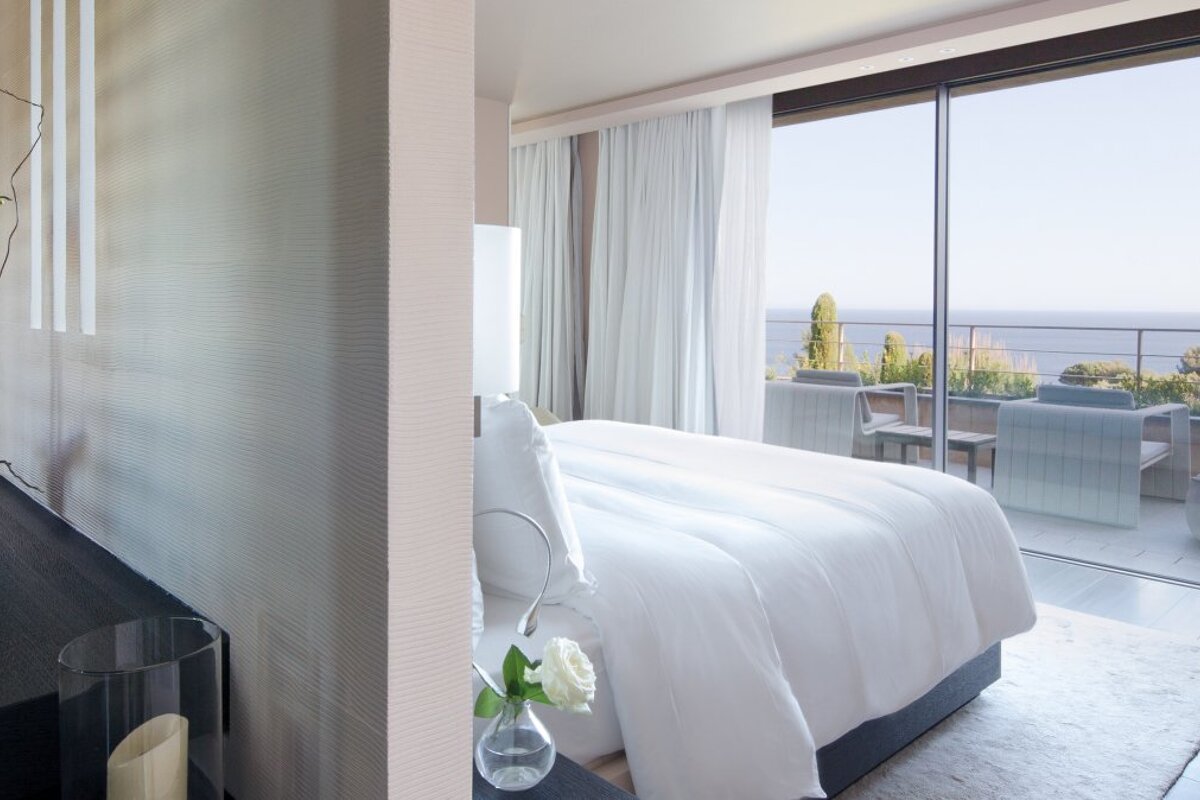 © La Reserve Ramatuelle Hotel & Spa
© La Reserve Ramatuelle Hotel & Spa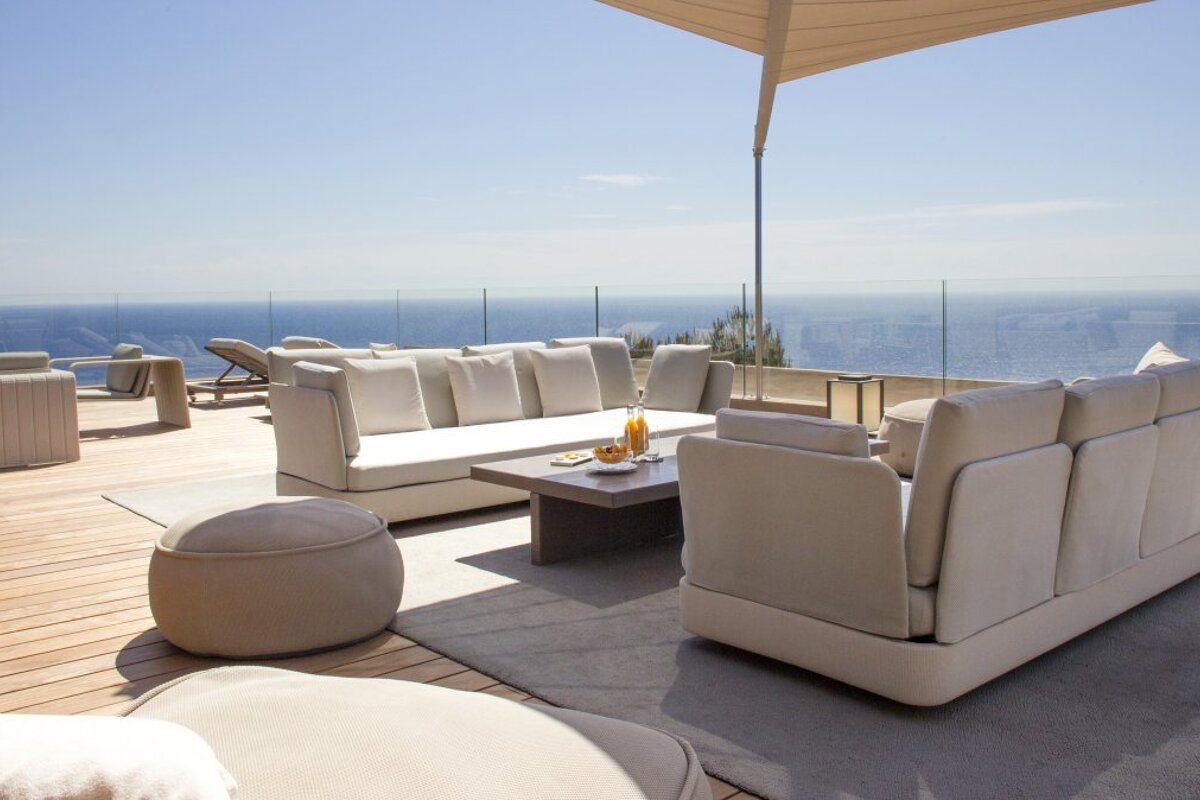 © La Reserve Ramatuelle Hotel & Spa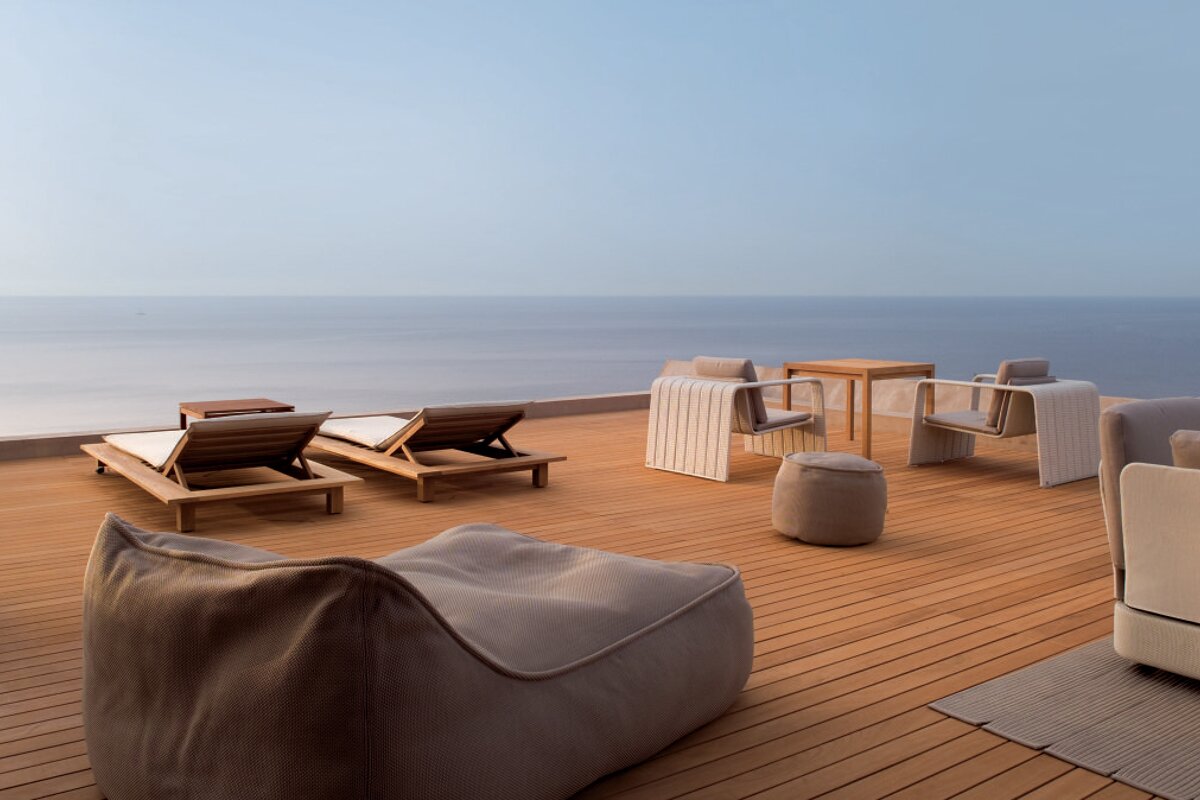 © La Reserve Ramatuelle Hotel & Spa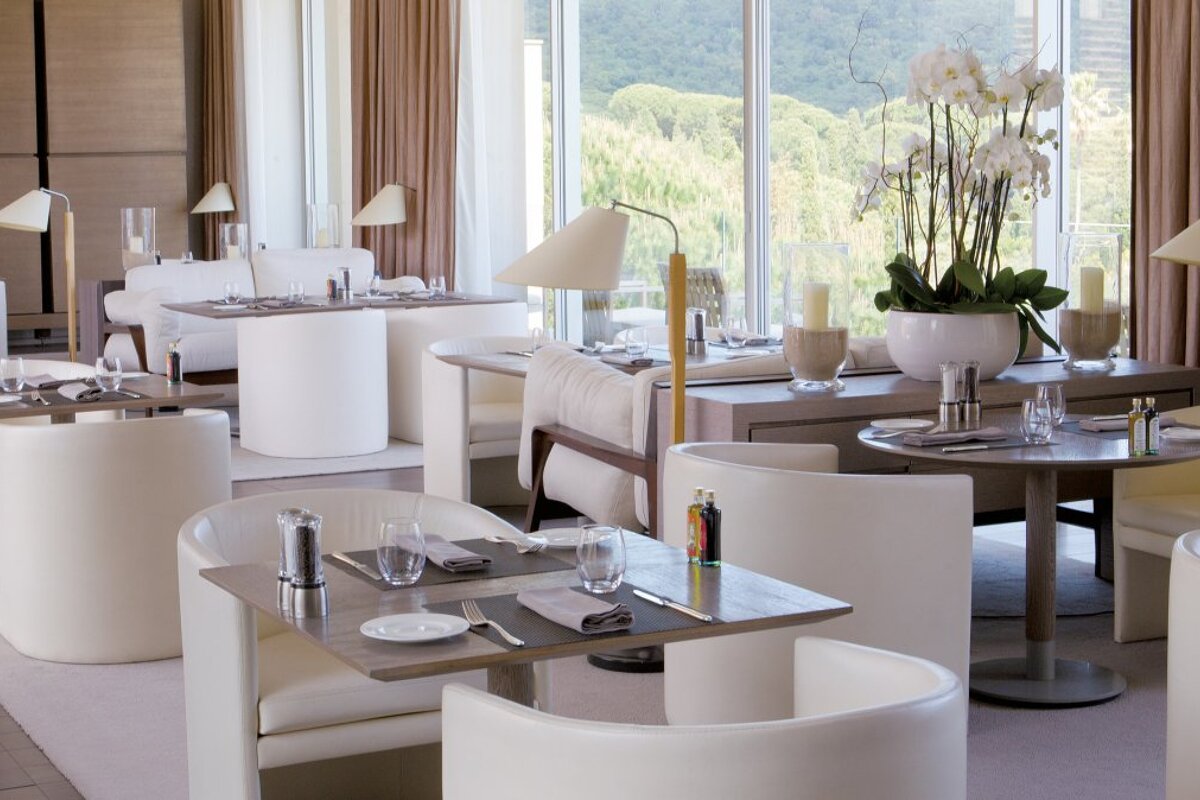 © La Reserve Ramatuelle Hotel & Spa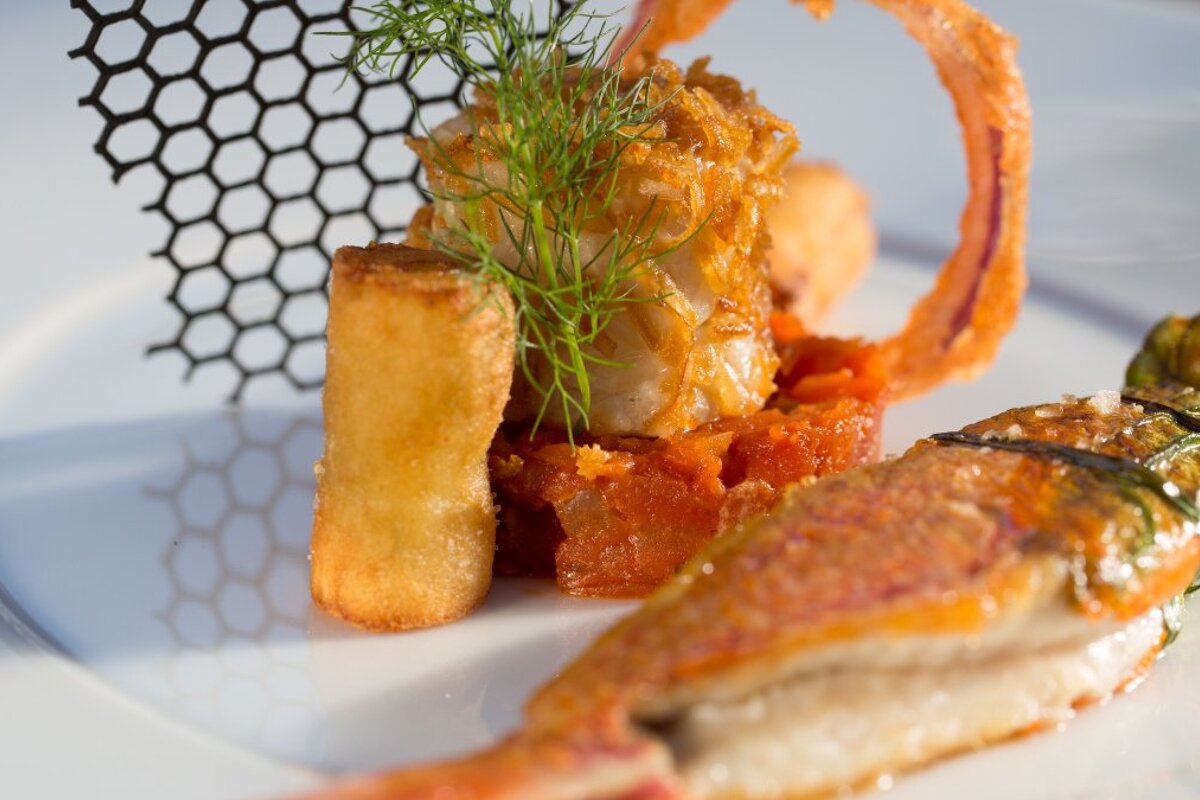 © La Reserve Ramatuelle Hotel & Spa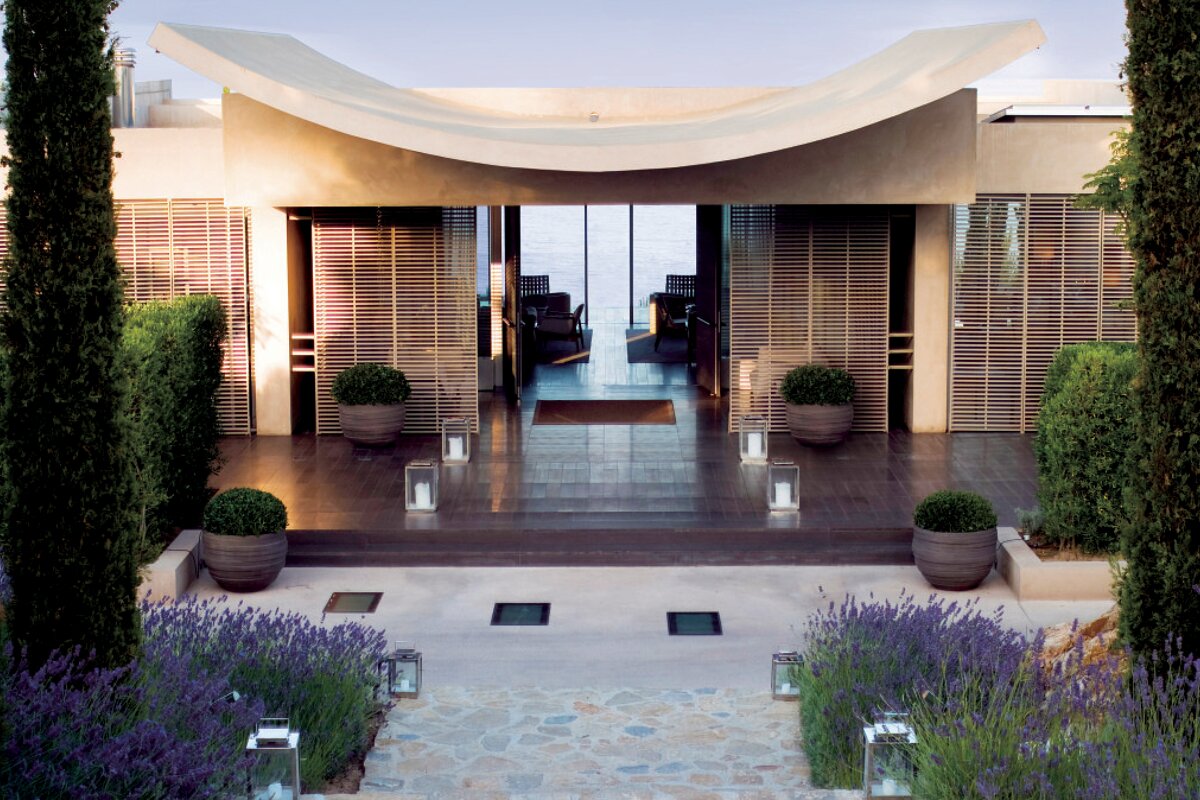 © La Reserve Ramatuelle Hotel & Spa
La Reserve Ramatuelle Spa Hotel, Ramatuelle
Top design luxury hotel & spa offering magnificent sea views
This hotel is perched on a hill overlooking an amazing panorama is a design hotel and spa which has recently been awarded the Palace distinction.
Just a few minutes from St Tropez and overlooking the Mediterranean, La Reserve Hotel boasts a large spa with a huge range of state of the art treatments. The hotel has 9 rooms and 19 suites each with a private terrace or garden. In addition, there are a selection of luxurious villas if you prefer a more private residence.
Each room has been individually decorated and makes the most of the wonderful views over the Mediterranean. Carefully placed windows frame the countryside, like a painting that is different every time. A breakfast buffet is served at La Voile Restaurant (or in your Suite), whilst the in-room mini-bar offers mineral water, soft drinks and a selection of teas and coffees.
This hotel is open from mid-April until mid-October.
Reviews
93 verified reviews by
"Excellent"
Good to know
"Good restaurant service"
"Service should be more professional"
Who should go
Facilities for disabled guests are available. Pets are also allowed in the hotel but an extra fee may be applicable.
The Pool
Take advantage of the heated outdoor pool and work on your tan while relaxing in the beanbags. An indoor pool is also accessible in the spa area.
The Bar
Cocktails are served on the terraces beside the pool facing the splendid views.
The Restaurant
The Michelin star La Voile restaurant offers delicious meals and the wine list is expansive enough to satisfy the most passionate oenophile. Each dish is meticulously prepared to achieve the perfect balance between greater pleasure and fewer calories.
Visitor comments
"This hotel is a real gem, an oasis of calm close but far from St Tropez. The service is outstanding, the rooms are fantastic and the decor is understated chic. Everything is easy and made for you to enjoy your holiday." - Trip Advisor
" Stayed for 3 nights in a Deluxe Room and absolutely loved it. Food was great, service was simply excellent. Very relaxing overall. Concierge is very nice." - Trip Advisor
"

We had a very relaxing stay in a pampering and wonderful atmosphere. La reserve is part of the designs hotel and the one in Ramatuelle does certainly not disappoint. The view is magnificent and our junior suite was perfect. The service and the restaurant deliver perfectly. The SPA treatments are excellent. My next booking a la Réserve in Ramatuelle is guaranteed." - Trip Advisor
Child policy
Children are welcome in the resort, cots are available for free but extra beds and babysitting services will be charged extra.
Contact
Address
Chemin de la Quessine
83350
Location
Ramatuelle, Saint-Tropez