Art in Saint-Tropez
Discover the top Saint-Tropez art and design
The small but glamorous town of St Tropez is home to Brigitte Bardot & some fantastic art ...
With plenty of museums and galleries to visit the small town of St Tropez has a rich history in classical art, with its Roman heritage, as well as contemporary painting.
Home to what has been described as one of the top museums in France for modern art, the Musee de l'Annonciade is definitely worth a visit for anyone with even a vague interest in art! Formerly a 16th century chapel, it was transformed in 1950 and eventually opened as a museum in 1955.
Local crafts include making reeds for musical instruments, the centre for which is in Cogolin. Coglolin is also famed for it's production of smoking pipes, you can take tours of the workshops at The Pipes of Cogolin.
Metal workers create railings, furniture, gates and many other decorative items. Try Hoogewys in Cogolin, or Atelier Fred Bonora in Grimaud.
Glassware
There is a large glassware showroom, Atmosverre, in Cogolin, who specialise in mirrors, glass tables and furniture units and also offer a picture framing service. They also offer architectural glass services.
Jewellery & decorations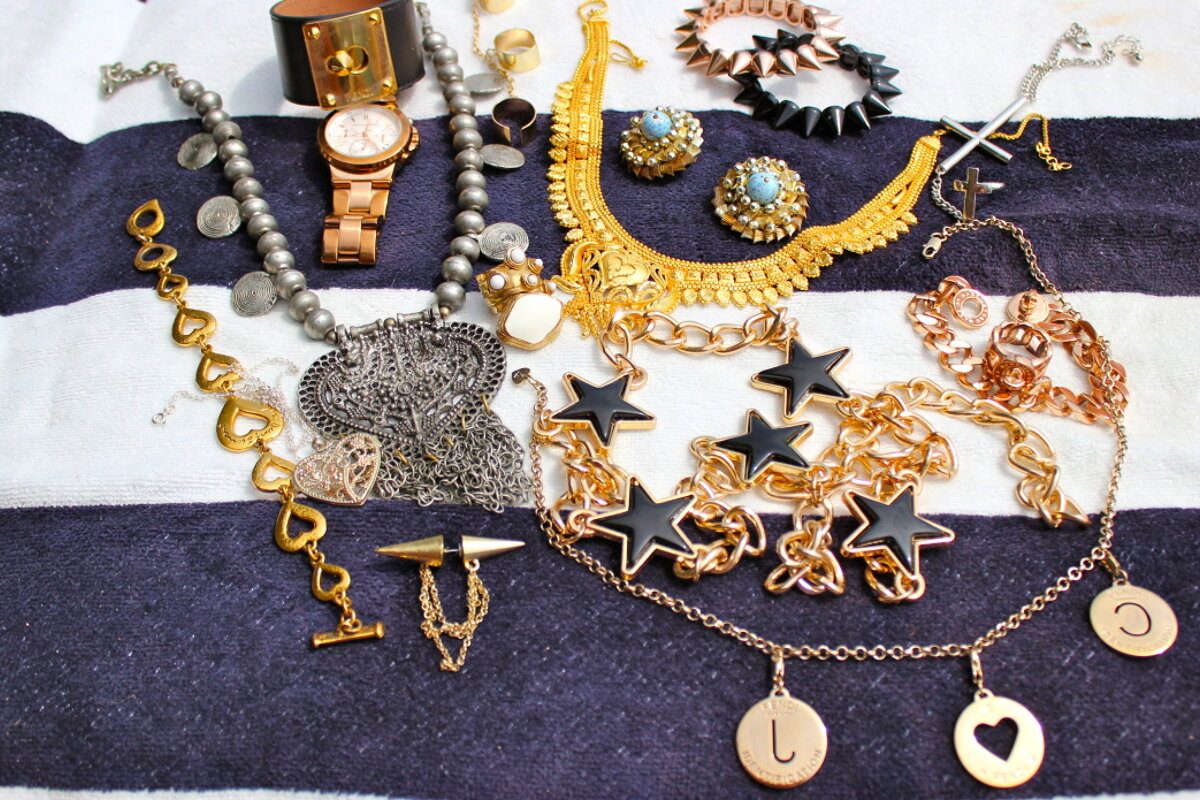 For a small town St Tropez has an incredible number of high-end, luxury boutiques and designer shops for fashion, and jewellery is no different. With many famous jewellers having their own shops and outlets here you are sure to be able to buy anything that your heart may desire (or that your purse can afford!).
But for a more authentic jewellery concept, try Titamala. A small boutique and workshop in the heart of the town where you can find Titamala herself creating unique pieces of jewellery.
Textiles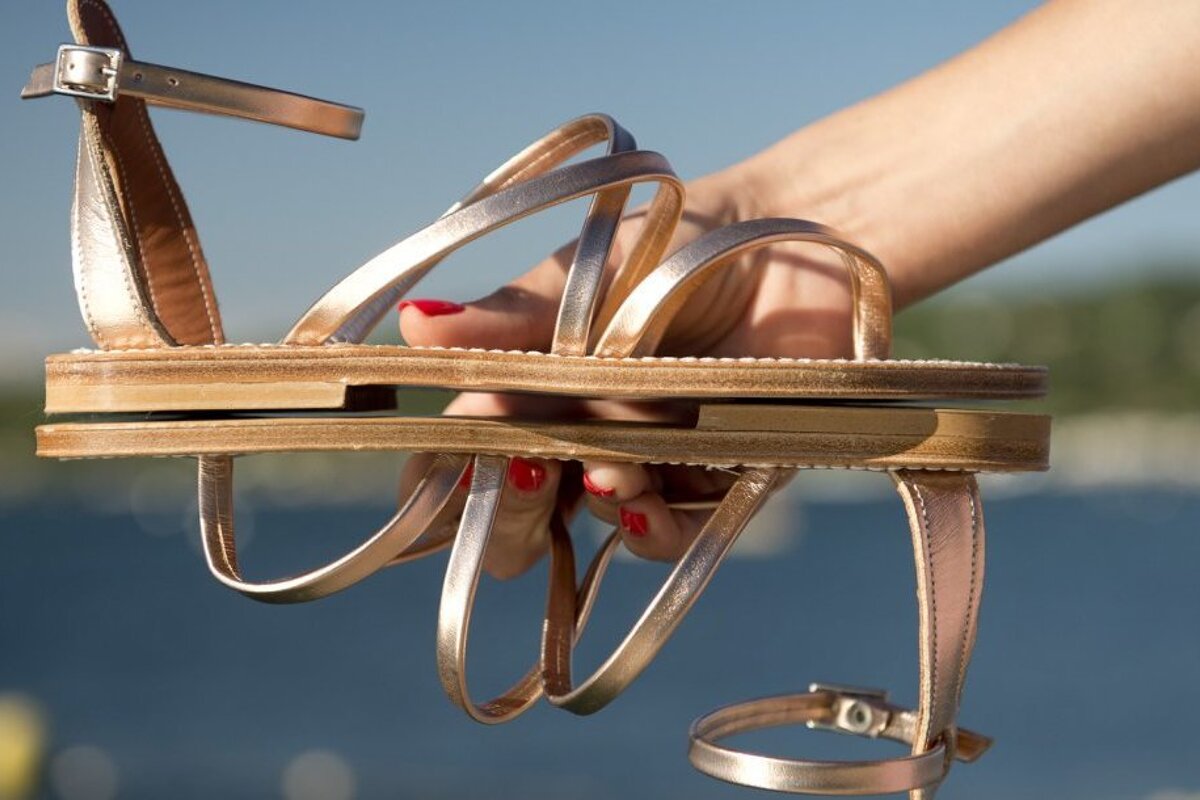 Not exactly a textile, leather is a popular material in Saint Tropez. Perhaps one of St Tropez's most well-known fashion items is the Rondini leather sandal. A simple sandal that is a 'must have' for anyone wanting to show off their 'St Tropez style'.
"For 80 years, the Rondini Family has been making the legendary leather sandals, being Saint-Tropez first-ever sandal cobbler. Its hand made production, worlds apart from the shoe industrial production, manages to attract people and customers from various places in the world. Robustness and flexibility of the sandals, as well as sobriety and regularity of striped sandals, professionalism of the workshop, all this enables Rondini to be the one from whom the sandal is always coming..."
Another producer of the Saint Tropez sandal is K.Jacques, who does elegant accessories to match so you'll never be out of fashion in this fabulous port town.
Painting & drawing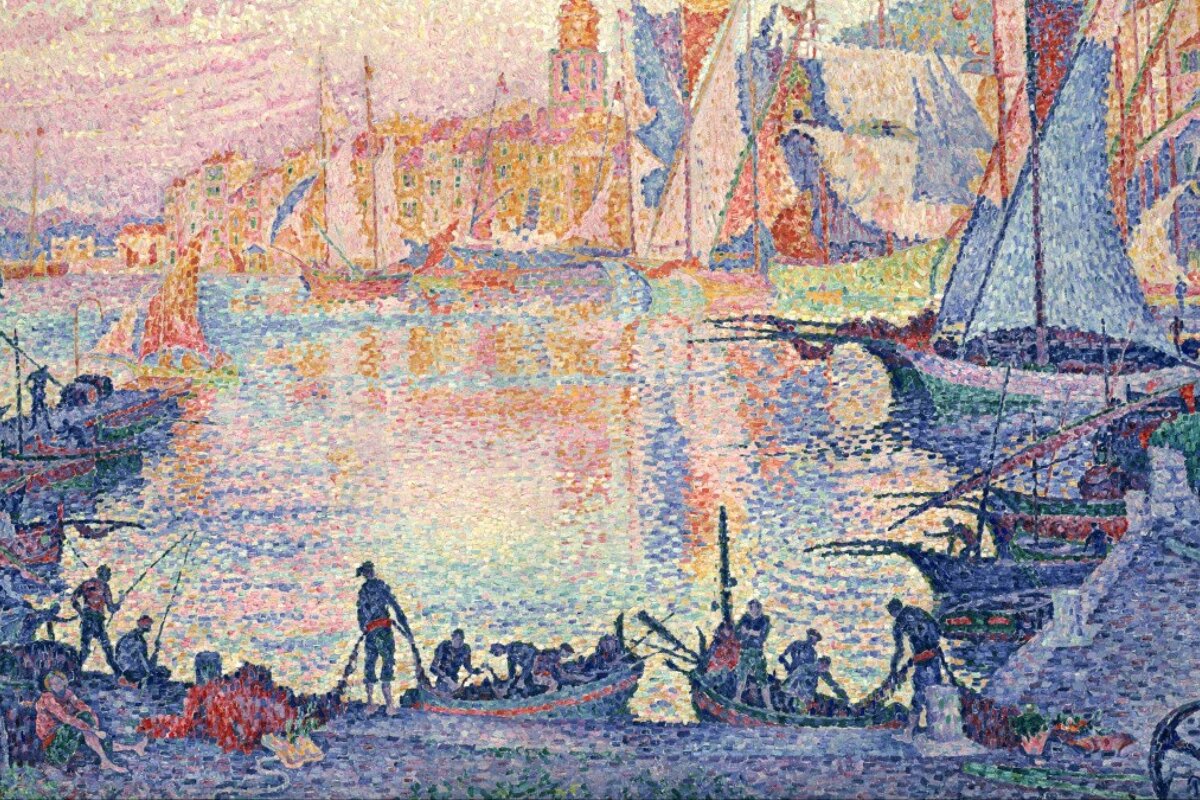 Works by one of Saint-Tropez's best-known artists Paul Signac, along with works by his artist friends; Matisse, Derain and Cross, who visited him in St Tropez during the early 20th century, are on display in the fantastic Musee de l'Annonciade.
Signac was a French neo-impressionist painter who worked alongside Georges Seurat and helped develop the well known 'pointillist' style. Many of Signac's paintings are of the French coast, where he loved to paint the water. He left his home in Paris each summer, to stay in the south of France in St. Tropez, where he eventually bought a house.
Pottery & ceramics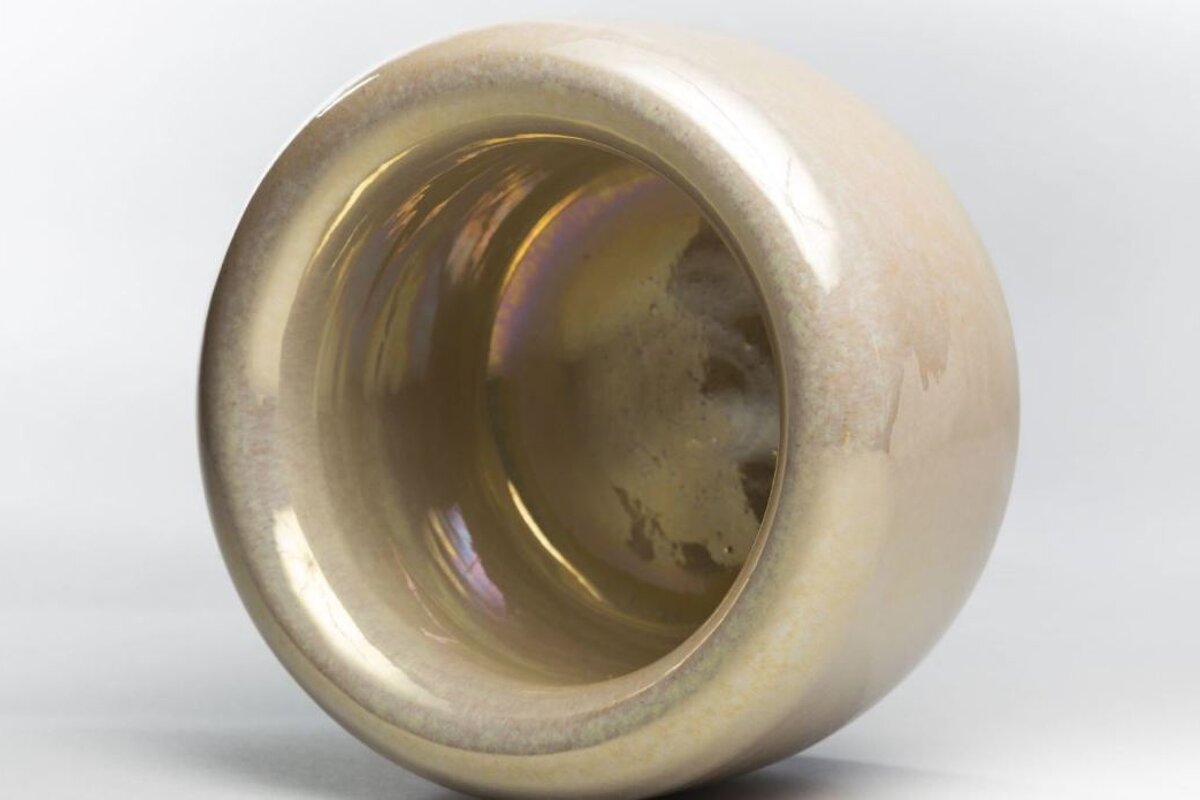 There are several potteries in the area. Ramatuelle is home to the ceramics of Alain Vagh, whilst Cogolin has a pottery shop devoted to house plates (they will custom make for you), bowls and tea sets, and decorative wall panels. Poterie des 3 Terres is located in Grimaud and has a wide selection of pots and tableware.