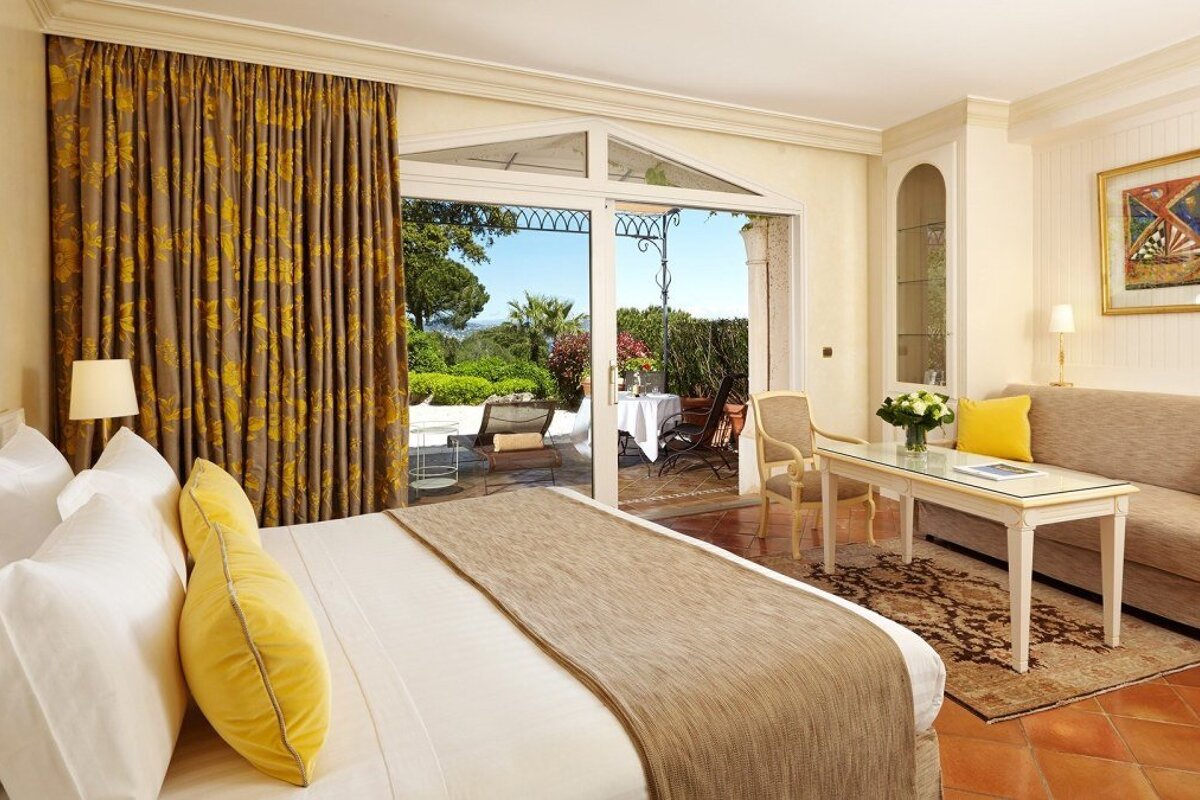 © Château de la Messardiere Hotel & Spa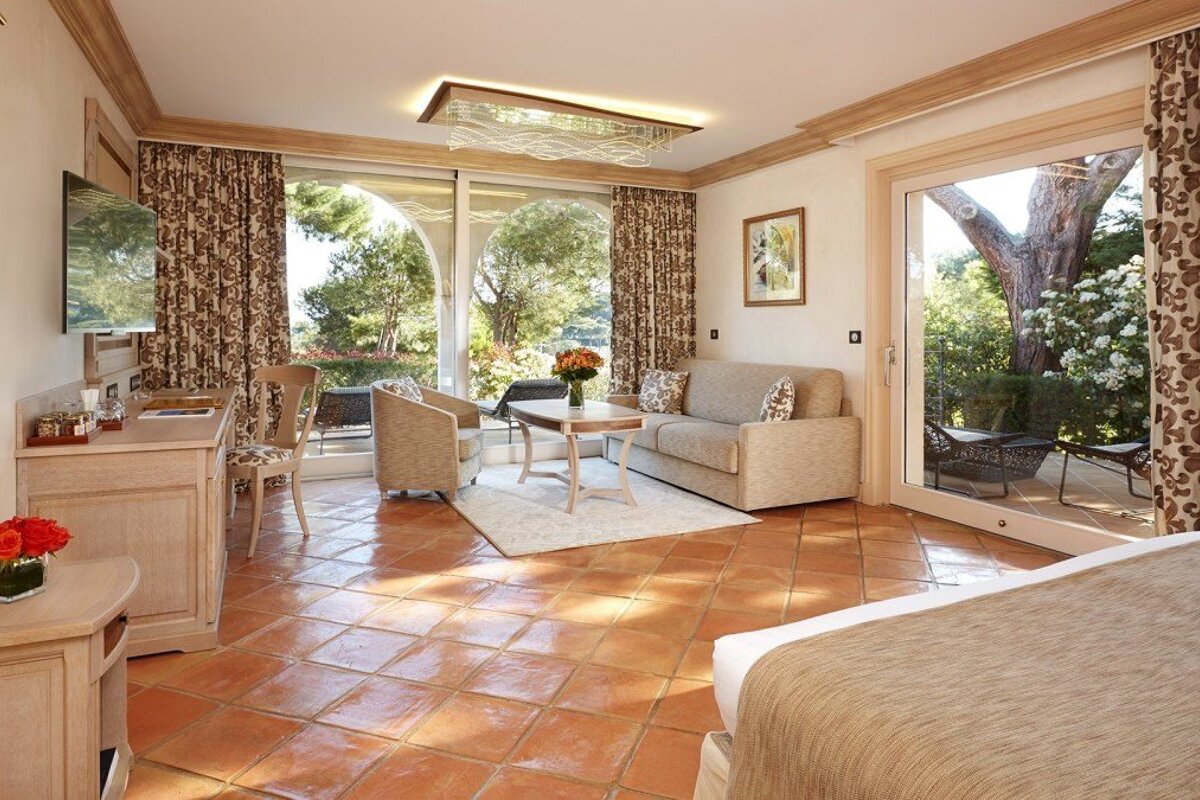 © Château de la Messardiere Hotel & Spa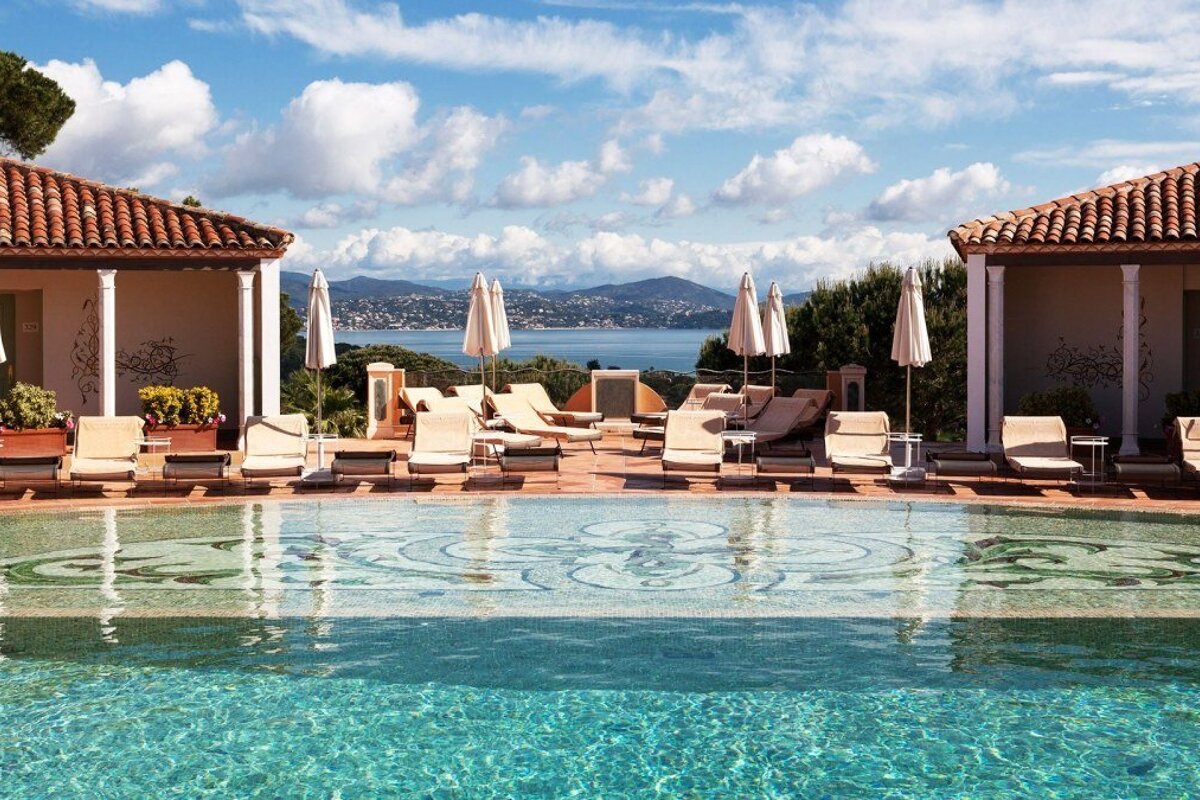 © Château de la Messardiere Hotel & Spa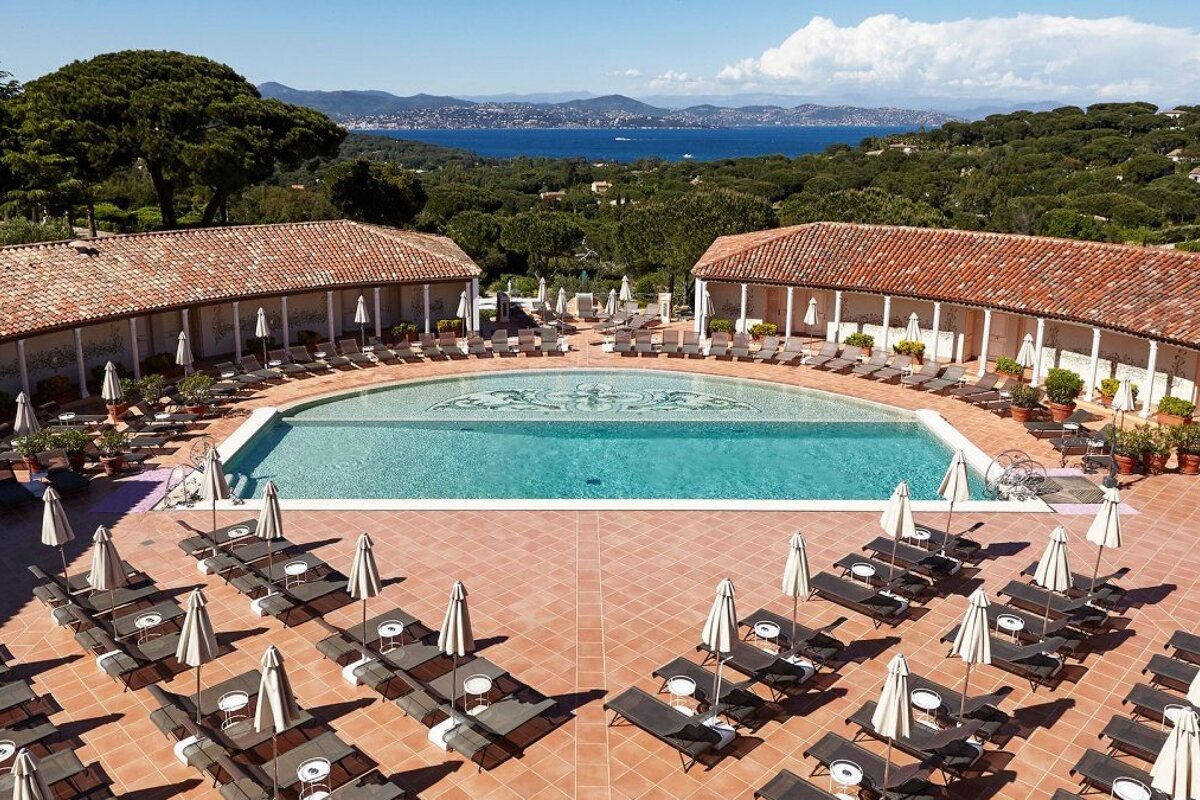 © Château de la Messardiere Hotel & Spa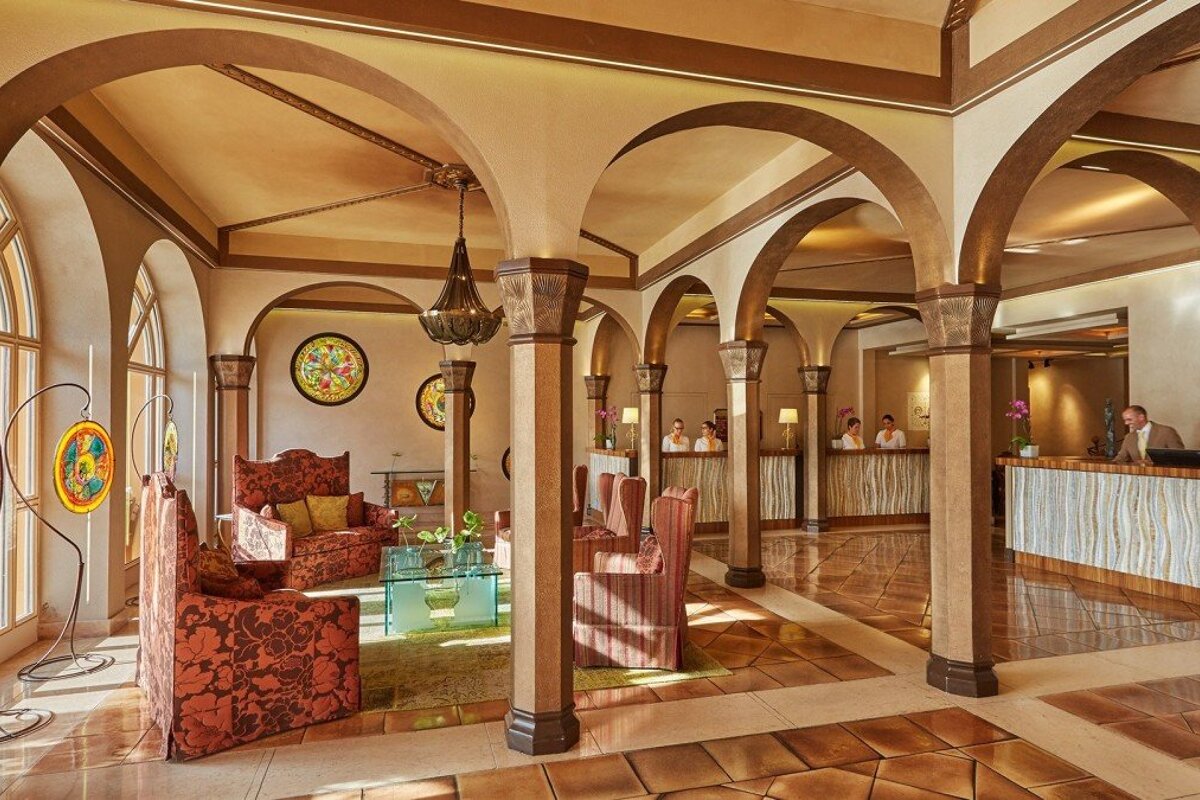 © Château de la Messardiere Hotel & Spa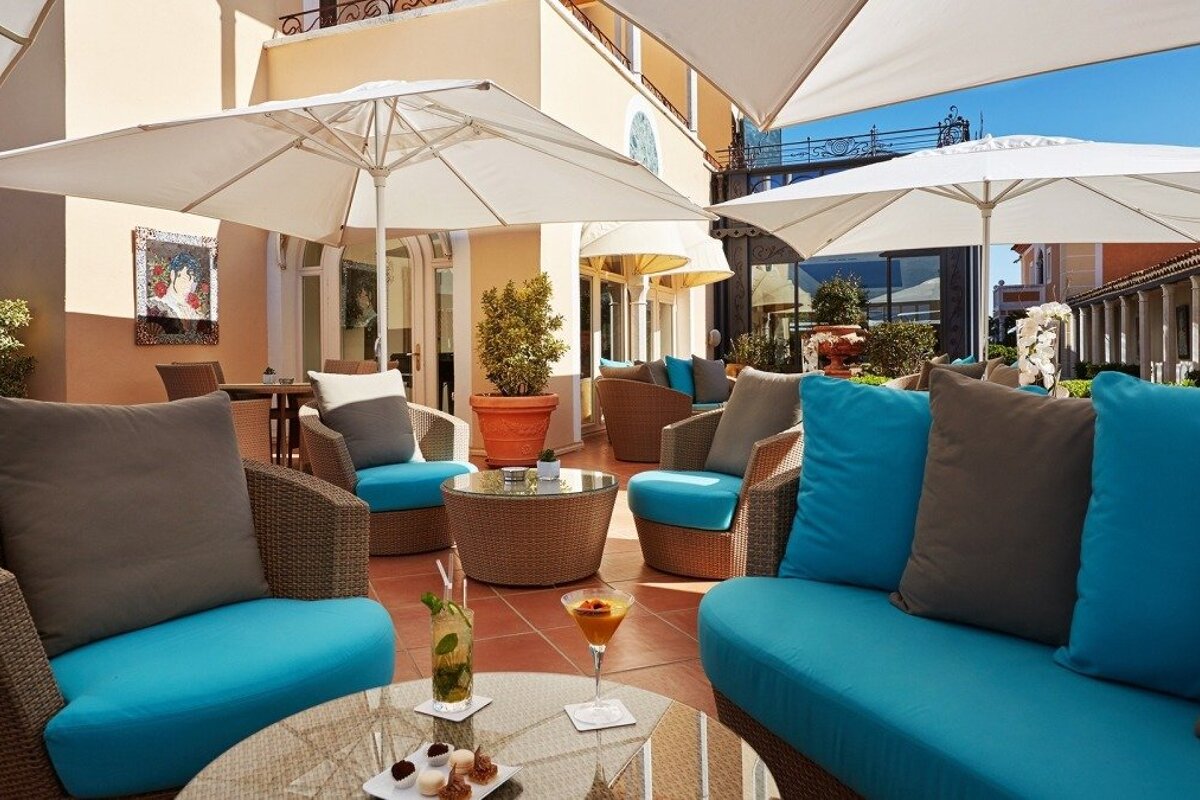 © Château de la Messardiere Hotel & Spa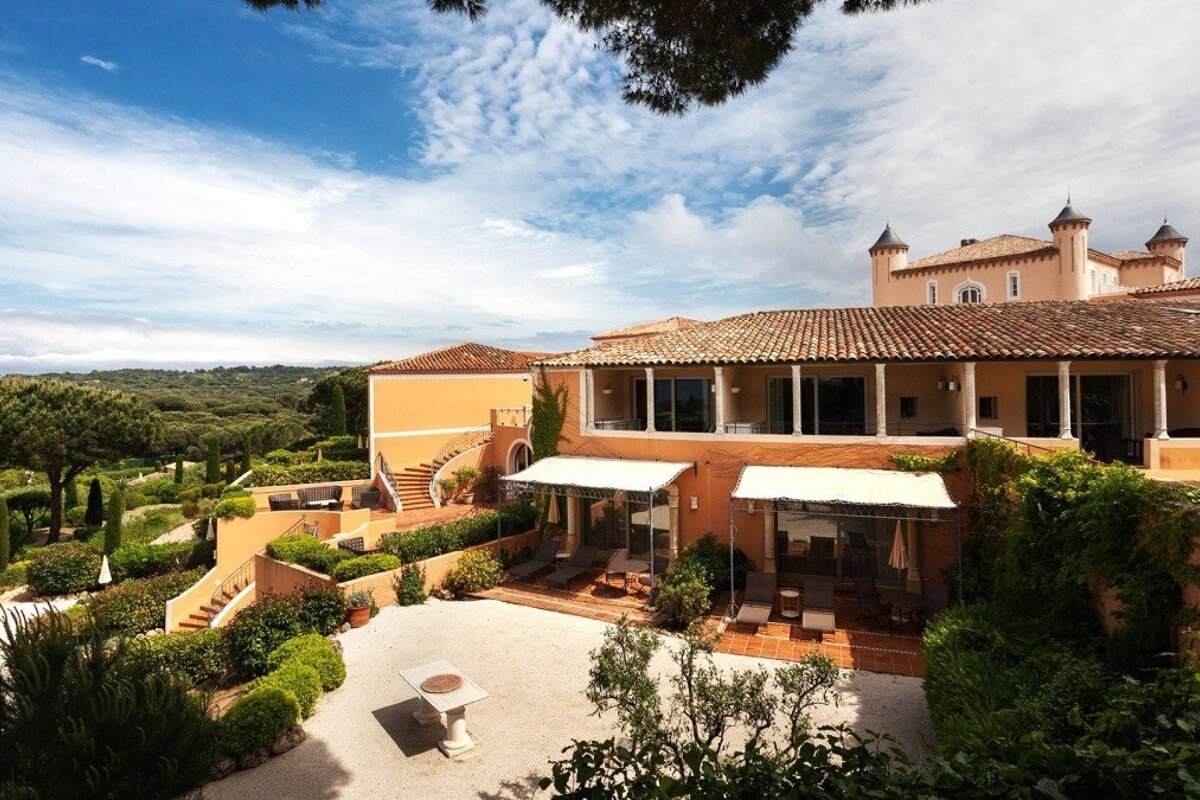 © Château de la Messardiere Hotel & Spa
Chateau de la Messardiere Spa Hotel, Saint Tropez
Restored castle tucked away in magnificent grounds with sea views
The exclusive palace-style hotel is Saint Tropez' largest hotel, situated in the middle of a park with amazing scents and breath-taking views.
It features a spa, gourmet restaurant and poolside restaurant, bars, an art gallery and magnificent 25-acre grounds (an official French Bird Protection League / Birdlife International ornithological reserve) and a private beach club.
Built in the 19th century and fully restored since, the 5-star Château de la Messardière — regarded as a genuine institution in Saint‑Tropez — has maintained all its extraordinary original character. With 117 guest rooms, including 57 suites, this chateau hotel has a soothing and stylish ambience. The beautiful interior has a warm decor, typical of the Provence, with ochres, Oriental rugs and wrought ironwork.
This hotel is open from mid-April until mid-October.
Reviews
288 verified reviews by
Who should go
Facilities for disabled guests are availmable in the hotel. Pets are allowed on request but charges may be applicable.
The Neighbourhood
The restored nineteenth-century castle is located on a hill beside Saint Tropez and offers incomparable panoramic views.
The Bar
The chateau bar and its terrace offer a delightful setting for an aperitif or a romantic evening. The bar area has a seductive and astonishing blend of stained-glass cathedral windows, antique furniture and English wood panels, coupled with a fireplace and lounge-library. Whilst the terrace is the perfect choice for our deliciously warm summer evenings, the Bar Terrace's comfortable armchairs and couches bordering the pool invite guests to simply let go and revel in the soothing vista of Saint-Tropez's starry nights.
The Restaurant
The gourmet restaurant at the hotel is the L'Acacia restaurant. This restaurant serves refined and creative Mediterranean-style cuisine in a truly exceptional ambience. The restaurant's vast terrace offers sweeping views over the beaches of Pampelonne. The poolside restaurant, A Ciel Ouvert, offers a selection of grilled fish and meats, salads, club sandwiches and dishes of the day. Here you can enjoy a light snack or linger over a full meal.
Visitor comments
"The Chateau exudes a grandiose, old world charm with a fairytale twist provided by beautiful art and detailed ironwork all over the hotel." - Trip Advisor
"Amazing location in beautiful grounds and scenic ocean views. Outstanding and friendly service, with a fabulous concierge with astonishing knowledge of what to see, where to eat. The mixture of venetian and provincial décor might be overpowering for some in its brightness but the rooms and bathrooms are beautiful. Stunning spa and swimming pools." - Trip Advisor
Child policy
Children over 12 are welcome in the hotel as long as the parents ensure them not to disturb other guests. An extra bed will be charged 100 Euros per night.
Location
Saint-Tropez, Saint-Tropez