Markets in Saint-Tropez
Discover the top Saint-Tropez markets
Market days are a way of life in Provence and the Côte d'Azur. They originated in the 12th century, when farmers and craftsmen would come to nearest town to sell their wares, or engage in bartering agreements.
Not much has changed since those days, the market is still the place to come for locally grown produce of all shapes and sizes.
Popular markets in Saint Tropez

Monday
Tuesday
Place des Lices
Wednesday
Le Lavandou, Bormes les Mimosas, Cogolin
Thursday
Ramatuelle, Sainte-Maxime, Port Grimaud, Grimaud
Friday
Saturday
Place des Lices, La Faviere, Cogolin
Sunday
Brocante Jas des Roberts Grimaud, Ramatuelle, La Croix Valmer, Port Grimaud
Check our Events Calendar to find out the dates and times of markets and other events throughout the year.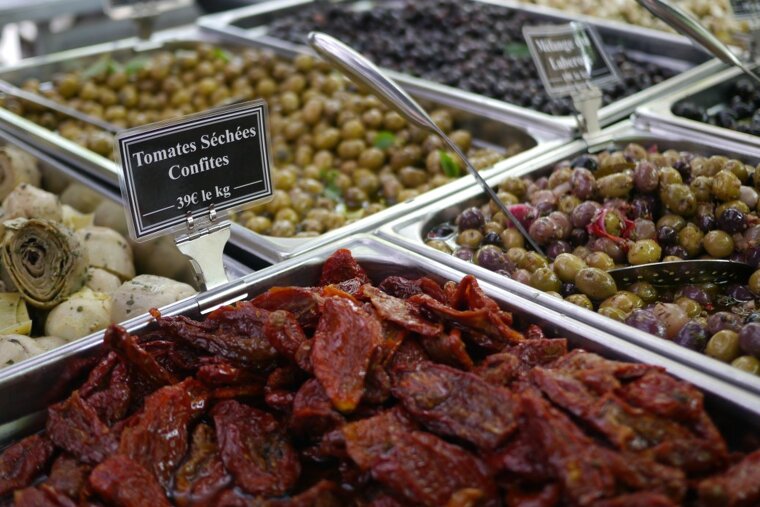 Types of Market
You can expect to find two types of market in the Saint Tropez region, the farmers market and the Provençal market.
The farmers market
This is where you'll find the fruit and vegetable of the local region on sale, plus meat from the butcher, bread and cakes from the baker, cheeses, herbs and spices. Anything to do with food really! This is the kind of market that all the larger villages offer. Prices tend to be higher than you would find in the supermarket, but the taste and the quality of market-bought goods simply does not compare. The climate in Provence lends itself so beautifully to farming that much of the produce in the market is organically grown and likely to have been picked the day before.
The Provençal market (Marché Provençal)
These markets tend to be much larger, with all the fresh produce described above, with the addition of clothing, fabrics (napkins and tablecloths are most popular), ceramics and other local crafts, costume jewellery, leather goods, the list goes on...
Flea markets
Flea markets are also popular - they are known as Marché aux Puces or La Brocante (secondhand goods). They tend to occur once a month at selected locations, usually on a Sunday.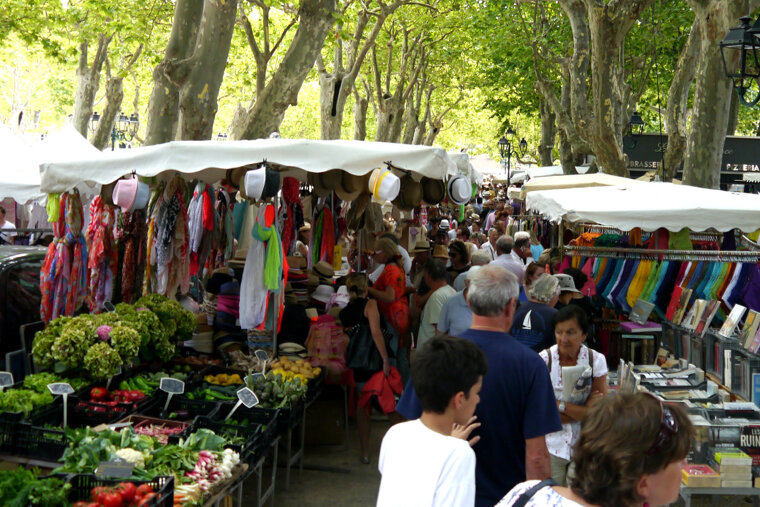 Popular Markets
Place des Lices Market
The fantastic Place des Lices Market which sells a huge range of foods including breads, pastries, cheeses, sausages, flowers, olives, spices, herbs, fruit and vegetables. Locals head to the market early to secure the freshest produce. Here you can also find fashion items in that typical French Riviera style. Prices are good here too - a rarity on the Côte d'Azur and certainly in St Tropez...but best come early with the locals to bag those bargains! The market takes place each Tuesday and Saturday morning, from 08:00 until 13:00.
La Grande Braderie de Saint Tropez
Envied by many towns, La Grande Braderie de Saint Tropez is, under any circumstances, an event not to be missed. Over several days in late October, the boutiques of Saint Tropez move lots of their clothes out into the street on racks and tables to sell them off at extremely reduced prices. This is a custom that happens in clothes shops across France, and sends many people all-a-tizzy. In addition to all the great bargains, there is a friendly and festival style atmosphere in the streets of Saint Tropez. This event takes place each October, near the end of the month.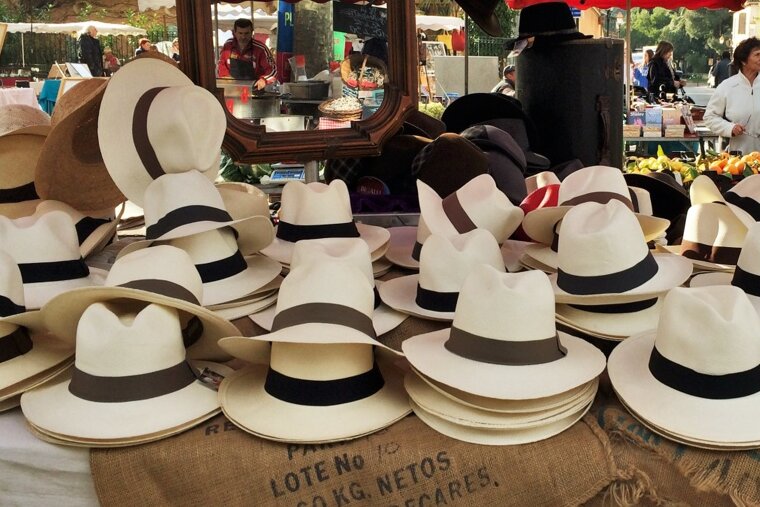 Where & when
The surrounding markets all follow a similar pattern - fresh produce around the main square, specialist food stalls fanning out from there, then cheap clothes, household goods and craft stalls for the tourists. Markets open from 08:00 to 13:00 unless otherwise stated.
Nearby markets to Saint Tropez

Ramatuelle
Thursdays & Sundays - Place de l'Ormeau
Cogolin
Wednesdays & Saturdays - Place Victor Hugo
La Croix-Valmer
Sundays
Cavalaire-sur-mer
Wednesdays - Place Jean Moulin
Sainte-Maxime
Thursdays - Place du Marché
La Garde Freinet
Wednesday & Sunday mornings - Place Neuve
Port Grimaud
Thursday and all day Sunday
Grimaud
Thursday - Place Vieille
Summer & Night Markets - Marché Nocturne
During the summer months many of the towns around Saint Tropez will also host a Marché Nocturne (night markets), selling local produce, handicrafts and providing plenty of food and drink. The main ones to look out for during July and August are Ramatuelle Night Market, La Faviére Night Market in Bormes-les-Mimosas and La Croix-Valmer Night Market.
Normally open from 17:00 or 19:00 until midnight.