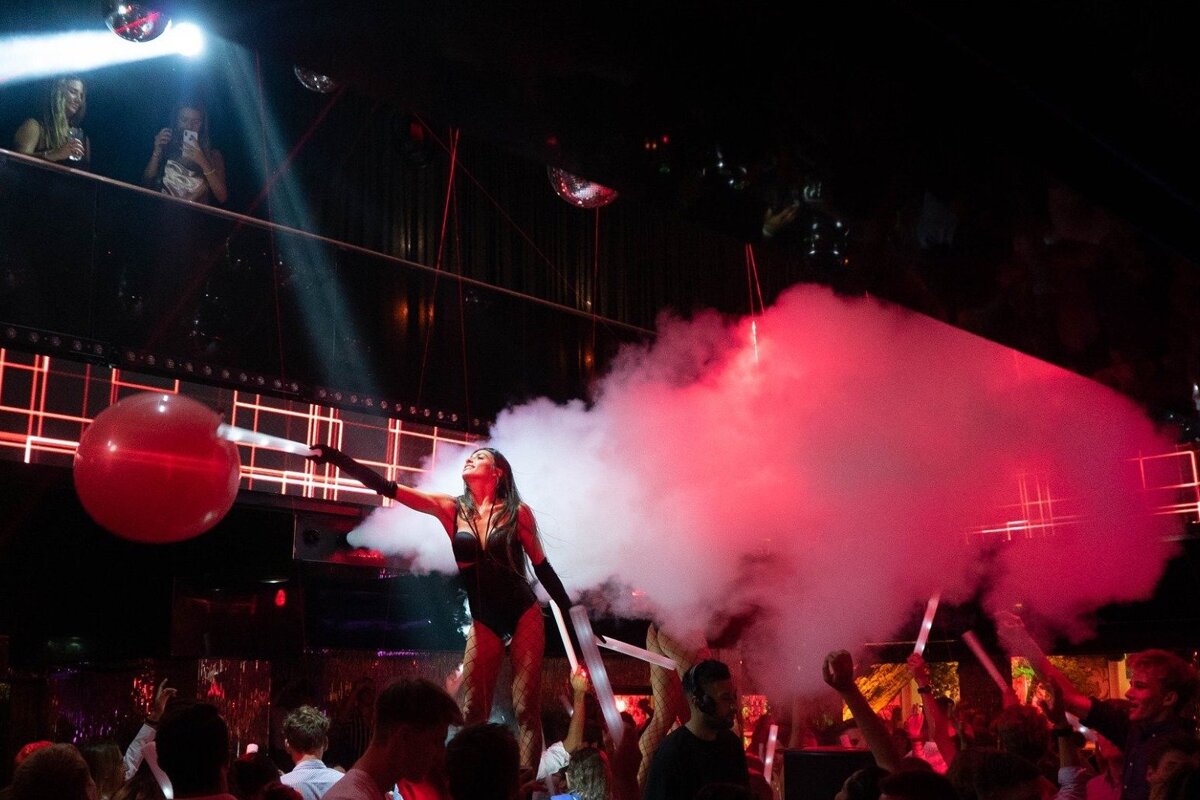 VIP Room Bar & Nightclub, Saint Tropez
Legendary dance institution that defies age & time
Expect glitz, glamour, champagne, celebrities and one wild party at the VIP room. Located in the centre of the Saint Tropez this restaurant/club attracts some of the most famous guests in the world.
The stylish decor is very modern with mirrors, glass and lights that constantly change colour and the mood of the club. There is also a clothes shop attached with VIP clothing should you wish to buy a souvenir.
The VIP Room is only open from late June to early September from 20:00 to 06:00.
Worth knowing
Celebrities, both past and present are regulars to the club, with stars such as Beyonce and Jay-Z taking to the dance floor.
The Restaurant
The menu is modern Mediterranean and Italian and is served throughout the night.
Visitor comments
"Gioia restaurant has the best party in St Tropez! and Great food, pricewise not for the faint hearted but then you are in St tropez so it's never going to be cheap, but still well worth it." - Trip Advisor
"Fantastic, a perfect evening from A to Z. A charged atmosphere and a beautiful setting!" - Trip Advisor
"Not disappointed at all! Admittedly the drinks are a little expensive, but the price of food is okay for a venue of this kind. The wolf tartare is a delight and the chocolate fondant a killer!" - Trip Advisor
Contact
Address
Résidence du nouveau Port
83990
Location
Saint-Tropez, Saint-Tropez