June in Saint Tropez: What's On & Weather
Music, markets, vintage cars and sailing
About
As with most weekends in Saint Tropez and along the Côte d'Azur, June begins with usual Provençal style markets, festivals and a good smattering of art.
Throw some vintage cars into the mix and the month of June has truly begun. Check out what to do in Saint Tropez this month.
What's the weather like in Saint Tropez in June?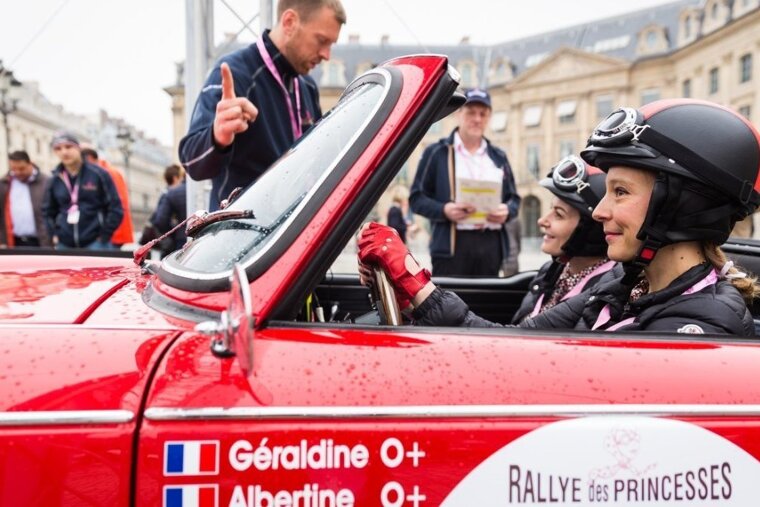 June sees temperatures continue to rise as the summer season gets going. Daytime temperatures generally reach a high of 24°C and drop to around 16°C in the evenings. The average rainfall is three days and the sea temperature sits at 19°C - perfect for cooling off with a 'freshening' dip. The sun rises around 06:00 and sets around 21:00, offering 15 hours of daylight to play around in.
---
What's on in Saint Tropez in June?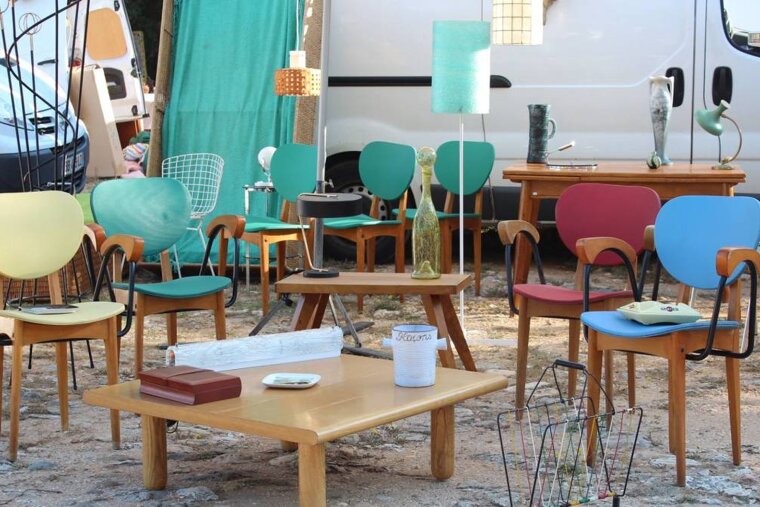 Markets
Saint Tropez is certainly a place where you will find a market around every corner, normally with plenty of music, crafts and special Provençal culinary delights. Sundays, in particular, are popular days to enjoy that market vibe, and the Brocante du Jas des Roberts (Flea market) in Cogolin is a must-see for second hand glamour. For years this market has offered up some amazing treasures. The famous Place des Lices market is both a food and antiques, arts and crafts market brimming with Provençal deliciousness every Tuesday and Saturday morning. Take a table at a nearby café and indulge in an early verre du vin and oysters with the locals and simply soak up the atmosphere.
Bravade des Espagnols
History parades through town every 15th June with the Bravade des Espagnols. This annual event commemorates Saint Tropez's victory against a fleet of 21 Spanish ships on this day in 1637. Expect to see plenty of uniforms and muskets as the locals dress up in historical costumes to celebrate this day.
Fête de la Musique
Next up is the ever popular Fête de la Musique, an event celebrated across the whole of France on 21st June. Launched in 1982 by the French Ministry for Culture, the Fête is different from a music festival in that all the concerts and performances are free to the public and none of the artists are paid. Authorities waive normal licensing laws, allowing the revelry to continue as long as there are people with the stamina to enjoy it. It is definitely one of the not-to-be-missed events of the summer social calendar.
Vintage Cars
June begins with some four-wheeled action. Early in the month the Rallye des Princesses arrives into the port of Saint Tropez on the last leg of this amazing women-only car rally. Travelling all the way from Paris to the Riviera in their vintage and collectors cars, these women and their chariots are a sight to behold. And then mid-month another vintage car rally rolls into town when the Megeve to St Tropez rally comes to a close. Combining the mythical passes of the Western Alps and the beautiful roads of Provence, the Alpilles, the Verdon and the Massif des Maures, this 900km rally culminates in the Place des Lices.
---
Things to Do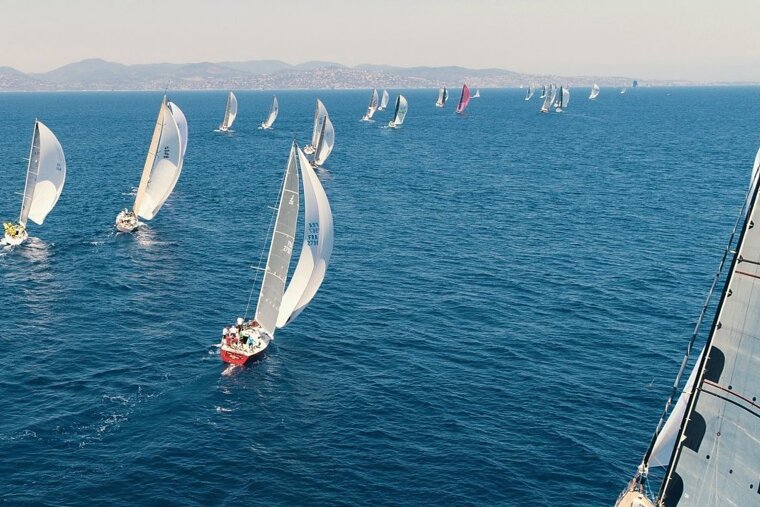 Sailing
Things get a bit sporty in the middle of the month with one of the most renowned offshore sailing races in the Mediterranean, the Giraglia Rolex Cup. The fleet gather in the chic harbour of Saint Tropez for inshore competition before embarking on an offshore race to San Remo in Italy.
Wine tasting
Rosé Day! Yes, it's a day to celebrate and enjoy the pink wine of this region. Held in the Citadel, the event attracts lovers of rosé, who can meet to taste cuvées from around 40 iconic estates with a concert and dancing to end the evening. The tasting is accompanied by gourmet catering, plus food and wine pairings are suggested.
---
Bars & Clubs
One thing's for sure, you won't have far to go to find a cold glass of rosé to take the heat out of the day, whatever you've been up to. A variety of bars, beach clubs and port side restaurants will happily welcome you with live music, acoustic sets and much more.
The beach club is a quintessential Saint Tropez experience, and most of them can be found on Pampelonne Beach, from the uber-swanky to the family friendly ones, they range in character and price, so pick one that suits your tastes and budgets.
---
More inspiration...
Plenty going on and, with the warmer weather and outdoor activities to enjoy, Saint Tropez is a fine choice for a holiday in June. Take a look at our Events Calendar for a full rundown and, if you are looking for accommodation for your stay, then check out some of our favourite hotels.
---