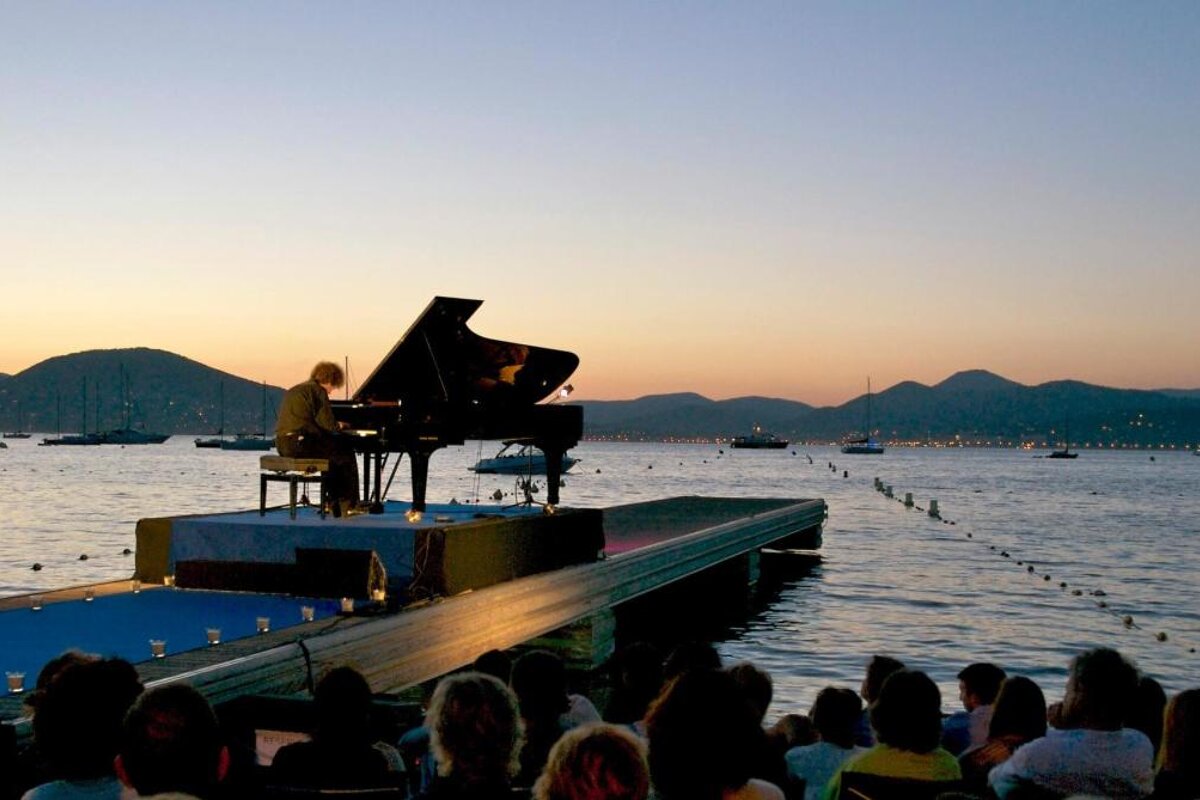 © Les Nuits du Chateau de la Moutte
August in Saint Tropez: What's On & Weather
Live music, markets and history
We're halfway through the summer and the holiday season is fully underway, which means that plenty of events are organised in and around Saint Tropez.
Here's our comprehensive insider's guide to some of the best events throughout August.
What's the weather like in Saint Tropez in August?
August remains extremely hot and busy in Saint Tropez. Average temperatures generally sit between a low of 18ºC in the evenings and a high of 27ºC during the day. There is very little chance of rain and the sun shines for roughly 15 hours a day, with sunrise around 06:30 and sunset after 20:30. Sea temperatures have warmed up to an average of 23ºC. You get the picture: it's hot - day and night!
What's on in Saint Tropez in August?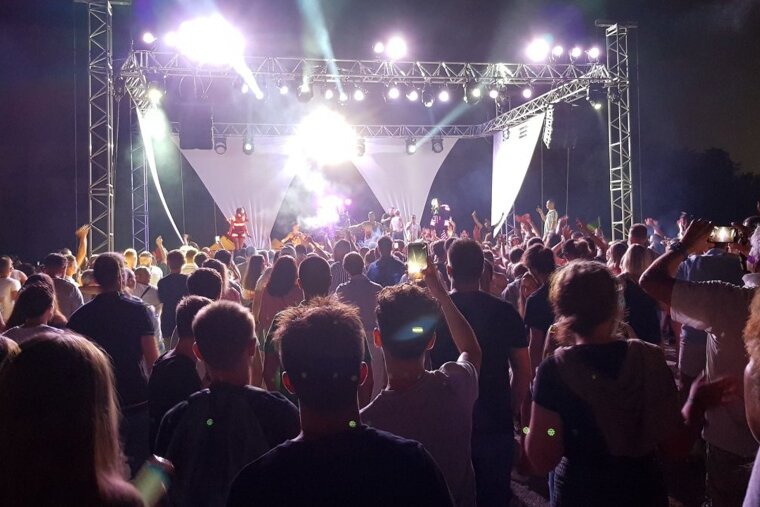 Festival Terre Mer
In nearby Cogolin, the Festival Terre Mer will take place on various dates between the July and August. Free music for all in the port of Marines de Cogolin and various venues in town, with a great atmosphere and plenty of dancing to be done.
Les Nuits du Château de la Moutte
Turn your ear to some classical music and enjoy a selection of classical and jazz concerts in the courtyard of a 19th-century castle. Les Nuits du Château de la Moutte present music, dance and theatre in a sumptuous palatial setting, just outside the town of Saint Tropez.
Delices Sonores Music Festival
If electronic music is more your thing then the Delices Sonores Music Festival is the one for your diary. On one night only, the citadel will transform into an outdoor clubbing area with light and sound shows, a VIP lounge and DJs playing throughout the night.
Ramatuelle Jazz Festival
One of the best jazz festivals along the French Riviera takes place in Ramatuelle in August, the Ramatuelle Jazz Festival. Focused on swing jazz, it features many American and French musicians, new discoveries and established artists. In addition to an exclusive program, Jazz à Ramatuelle tirelessly promotes local musicians and delights an audience of new music lovers with free concerts every night. Its parallel event, called Festival Off, takes place every day from 18:30 in the theatre's gardens.
Things to Do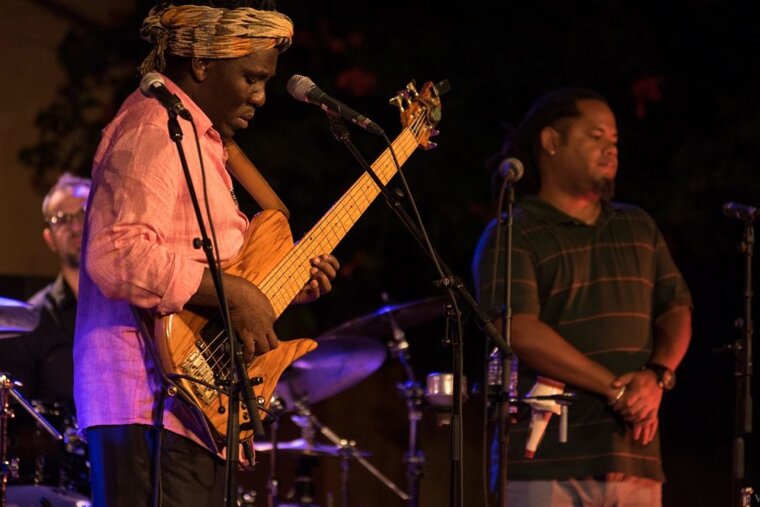 Commemoration of the Allied landing
Every 15th August, the Cote d'Azur commemorates the Allied landing with an impressive display of fireworks. Operation Dragoon took place in 1944, two months after the Normandy landings, and brought Allied soldiers to the beaches of Saint-Tropez, Sainte-Maxime, Cavalaire-sur-Mer, Frejus and Saint-Raphael. Fireworks take place at 23:30 in Saint-Tropez on the 14th, while the 15th will see celebrations honouring veterans as well as live music in the evening.
Night Markets
The night markets began in July and continue through August, offering the perfect setting for arts, crafts and local produce. Each Wednesday in August you can enjoy the night market of La Faviere, filled with stalls and a lively atmosphere. Then, on Thursdays from 16:00/17:00 to 23:00, the streets of La Croix-Valmer will spring to life with the wonderful La Croix-Valmer Night Market.
Bars & Clubs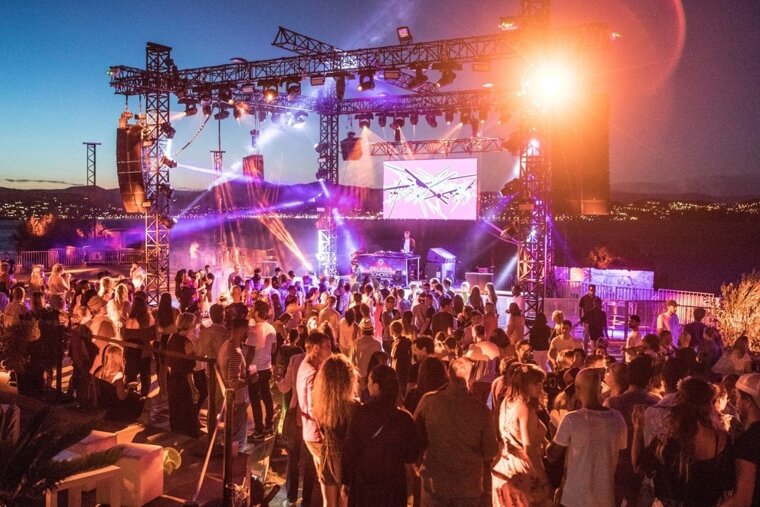 One thing's for sure, you won't have far to go to find a cold glass of rosé to take the heat out of the day, whatever you've been up to. A variety of bars, beach clubs and port side restaurants will happily welcome you with live music, acoustic sets and much more.
The beach club is a quintessential Saint Tropez experience, and most of them can be found on Pampelonne Beach, from the uber-swanky to the family friendly ones, they range in character and price, so pick one that suits your tastes and budgets.
More inspiration...
Saint-Tropez is the perfect choice for a holiday in August, not only because there's plenty going on but also because the warm weather makes it the ideal time to enjoy all the outdoor activities on offer.
Location
Saint-Tropez, Saint-Tropez