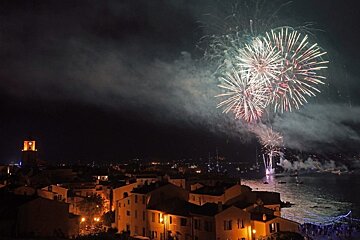 July in Saint Tropez: What's On & Weather
Live music, night markets and beaches
The French Riviera has warmed up nicely and the visitors are flocking to the beaches.
In Saint Tropez as the summer season reaches its peak you'll find there's much more to do than relaxing on a sun lounger all day. The events calendar is jam-packed in July.
Here's a sneak peek at some of the events we're particularly looking forward to.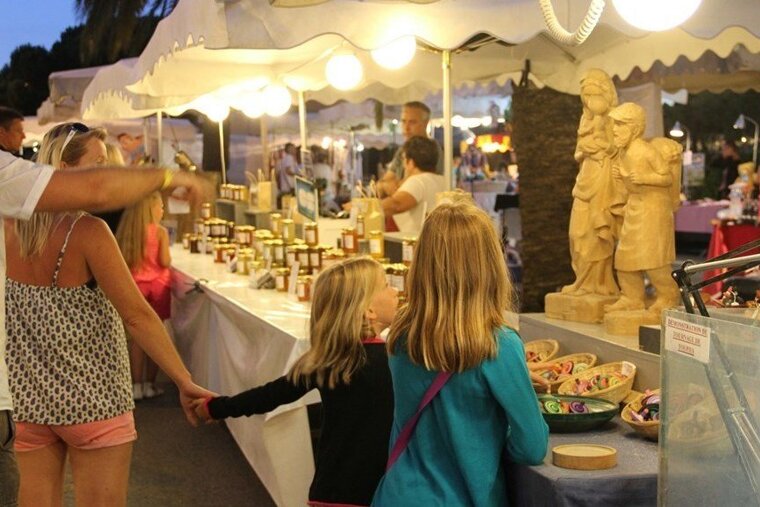 What's the weather like in Saint Tropez in July?
July is the hottest, driest month in Saint Tropez and is the height of the season. Average temperatures generally sit between a low of 18ºC in the evenings and a high of 27ºC during the day. There is very little chance of rain and the sun shines for roughly 15 hours a day, with sunrise around 06:00 and sunset after 21:00. Sea temperatures have warmed up to an average of 22ºC. You get the picture: it's hot - day and night!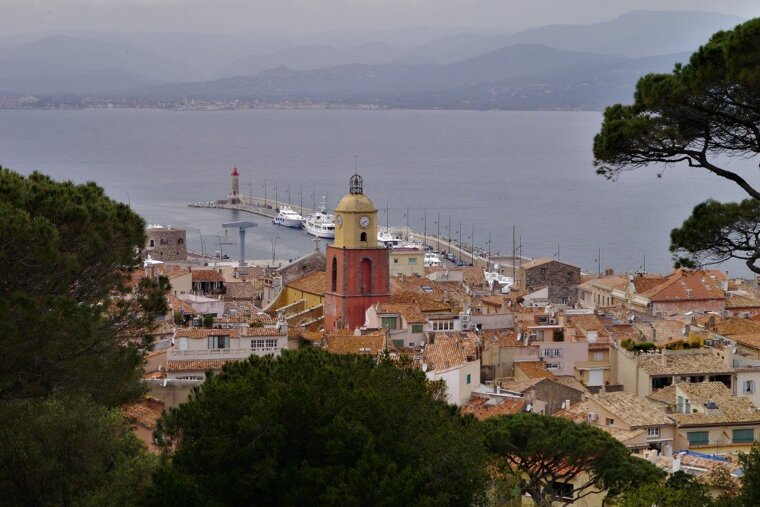 What's on in Saint Tropez in July?
Bastille Day
Bastille Day is celebrated across the whole of France with a bang. Well, several bangs in fact, as fireworks always feature heavily. The Bay of Saint-Tropez will put on a spectacular fireworks show in the evening from a barge moored out in the bay, plus entertainments include ceremonies and dancing at the traditional public ball on the Belvedere de la Marine jetty that goes on late into the night.
Festival Terre Mer
In nearby Cogolin, the Festival Terre Mer will take place on various dates between the July and August. Free music for all in the port of Marines de Cogolin and various venues in town, with a great atmosphere and plenty of dancing to be done.
Reggae Family Festival
As if that wasn't enough excitement, the beach in Cogolin hosts the Reggae Family Festival, a weekend full of live music and parties until well past midnight. Free and open to everyone, this celebration of reggae music usually takes place mid-month.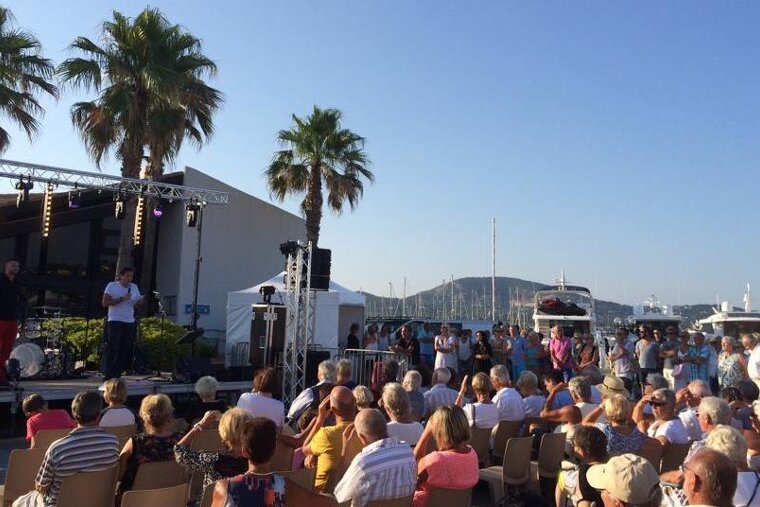 Things to Do
Night Markets
Taking advantage of those aforementioned balmy evenings, the night markets begin in July, offering the perfect setting for arts, crafts and local produce. Each Wednesday in July and August, you can enjoy the night market of La Faviere in Bormes les Mimosas, filled with stalls and a lively atmosphere. Every Thursday from 16:00/17:00 to 23:00, the streets of La Croix-Valmer will spring to life with the wonderful La Croix-Valmer Night Market.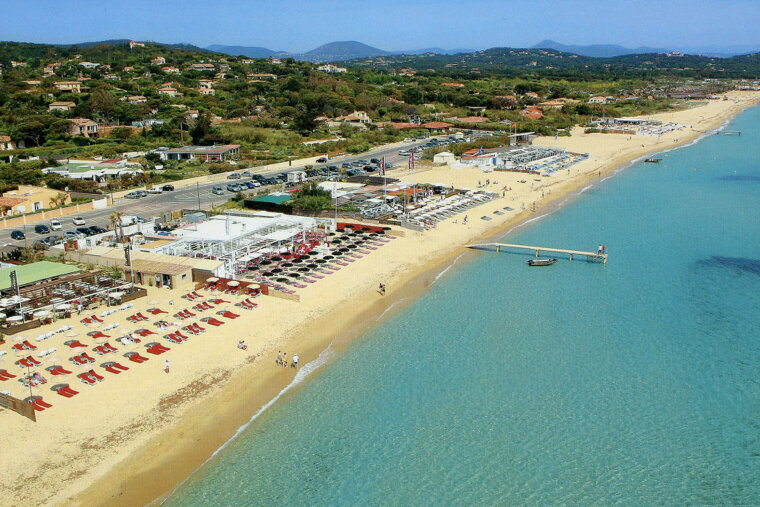 Bars & Clubs
One thing's for sure, you won't have far to go to find a cold glass of rosé to take the heat out of the day, whatever you've been up to. A variety of bars, beach clubs and port side restaurants will happily welcome you with live music, acoustic sets and much more.
The beach club is a quintessential Saint Tropez experience, and most of them can be found on Pampelonne Beach, from the uber-swanky to the family friendly ones, they range in character and price, so pick one that suits your tastes and budgets.
More inspiration...
Although it may seem like July is the month of evening entertainment and music, you shouldn't forget that there are also plenty of outdoor activities to enjoy during the day. Saint Tropez is a wonderful choice for a holiday in July. Check our Events Calendar for a full run down and find some accommodation for your stay in our Hotels.