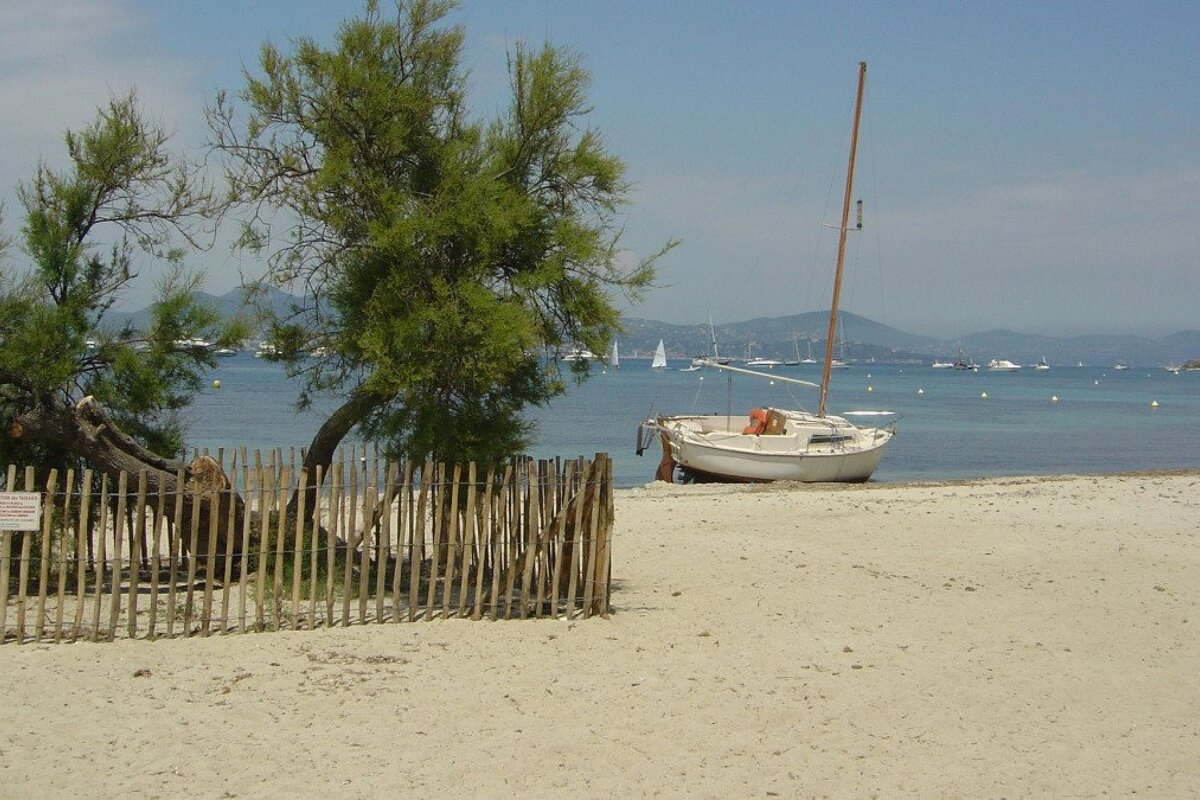 Canoubiers Beach, Saint Tropez
Wide sandy beach known as the local's favourite destination
This beach is situated around the coastline from Plage des Graniers, and sits close to the main road of Route des Salins, so access from St Tropez town is fairly easy.
This sandy beach is home to a sailing school; and several other marine and yachting services. The sheltered bay means that the sea is often calm here and good for paddling. It is considered as the local's favourite, thanks to its easy access and shaded areas offered by the pine trees that line the back of the sand area. There are showers, toilets and a lifeguard on duty during the summer period.
This beach was made famous by the French television series "Sous le Soleil".
Water Safety & Clarity
A lifeguard is on duty here during the peak season and busy summer months,
Beach Quality
A long and wide stretch of white sand beach. There are pine trees along the back which offer some much-needed shade in the heat of the midday sun.
Location
Saint-Tropez - Pampelonne, Saint-Tropez