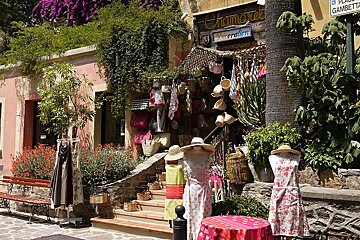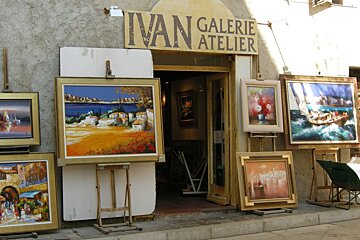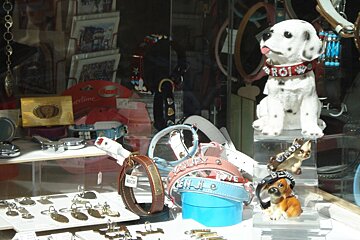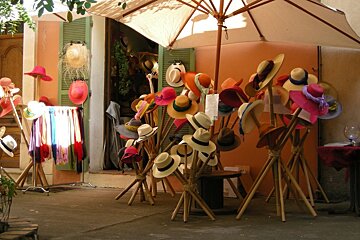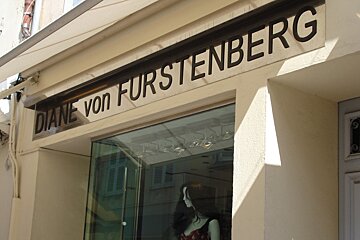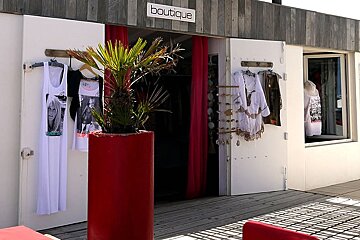 Shopping in Saint-Tropez
Discover the top Saint-Tropez shops and shopping areas
Saint Tropez has become the number one shopping destination in the Cote d'Azur. The streets in the town are laden with expensive designer boutiques and dazzling jewellery shops.
As well as high-end known brands, there are individual stores selling luxurious clothes, classic Tropezienne shoes and furniture & antiques. There is a shop for everything you could possibly need including yachting clothes, perfume, chocolate and cigars. Art is probably one of the most popular things to purchase in this beautiful town and in the many narrow street you will find a whole host of art galleries ready to show you what they have to offer.
Where are the best shops?
The Saturday market at the Place de Lices is the best spot in town to pick up all sorts of things and soak up the St Tropez atmosphere. It can get crowded though so make sure you are there early to see the best of the wares. The pedestrianised old town, bordered by Boulevard Vasserot, Rue General Allard and Rue Gambetta, has many interesting shops selling one-of-a-kind items and is well worth exploring. Down by the old port you will find art galleries mixed in with cafes and ice cream shops.
Luxury & designer
With its fair share of big names, boutiques and designer brands St Tropez has everything you could possibly desire. From the bikini, bathing suits and trunks of 'KIWI' to the family shoe business of Rondini, you will be kitted out from head to toe for any St Tropez occasion. And not only will you be catered for, but in a town that is well know for it's fantastic local celebrity, Brigitte Bardot, your pampered pooch will also find that diamond encrusted collar perfect for any stroll along the promenade.
The Tropezien Sandal is famed for it's elegant simplicity - the Rondini family have been making these chic sandals in St Tropez since 1927. To truly experience the best that this town has to offer then this shop must not be missed!
For the designer names stick to the areas around Place des Lices, Rue Gambetta and Rue Allard.
Markets
The market in Place des Lices sells a huge range of foods including breads, pastries, cheeses, sausages, flowers, olives, spices, herbs, fruit and vegetables. Locals head to the market early to secure the freshest produce. You can also find fashion items in that typical French Riviera style. In addition, there are stalls selling paintings, arts & crafts, antiques, posters and object d'arts of very good quality. Prices are good here too - a rarity on the Cote d'Azur and certainly in St Tropez.
On Sundays, from 5am to 2pm, the huge Brocante Jas des Roberts is held in between Port Grimaud and Grimaud. This flea market has become a must-see event for the bargain hunters of the Golfe de Saint Tropez.
Port Grimaud itself holds very popular markets on Mondays, Thursdays, Fridays and Sundays and is a lovely little water-side town to explore.
Envied by many towns, La Grande Braderie de Saint Tropez is, under any circumstances, an event not to be missed. Over several days in late October, the boutiques of Saint Tropez move lots of their clothes out into the street on racks and tables to sell them off at extremely reduced prices. This is a custom that happens in clothes shops across France, and sends many people all-a-tizzy. In addition to all the great bargains, there is a friendly and festival style atmosphere in the streets of Saint Tropez.
Shop opening times
Normal shop opening times in France are Monday to Saturday between 10:00 and 19:00, although hours can vary, and St Tropez is no different. Many of the smaller shops will close for two hours during the middle of the day and again this is very typical of France as they enjoy a long lunch break to spend with family and friends. Some shops, particularly those that attract tourist trade, do open on a Sunday.
During the low-season months of November to March, some shops may shut altogether.