© La Maison des Papillons (Butterfly Museum)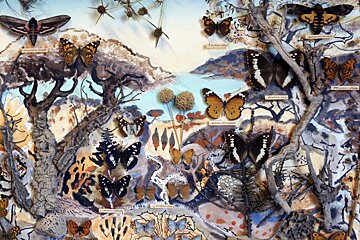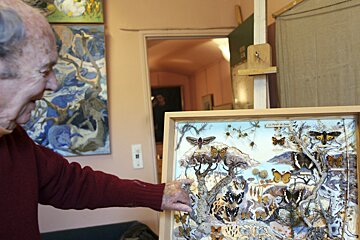 La Maison des Papillons - Butterfly Museum, Saint Tropez
Butterfly museum featuring over 35,000 specimens
The Butterfly Museum is set within a typical Provencal house in the old town. Spread across two floors, the collection houses an enormous quantity of different species including rare types from Africa and South America. There are over 35,000 specimens.
The museum was created by painter Dany Lartigue in his own private house, a typical Tropezian home. Lartigue is a passionate butterfly aficionado and has been collecting specimens for decades. His collection is mainly focused on French species, such as the rare Apollon Noir from the Mercantour region.
Being a painter himself, all the butterflies are arranged in an artistic way, so that visitors can appreciate the colours and details of these wonderful animals in the best way possible, displaying them over landscapes painted by Lartigue. A great place to learn more about butterflies and spend hours contemplating their beauty.
Open in 2016 from April 2nd to July 1st and from September 12th to October 31st, Monday to Saturday 11:00-12:30 and 14:00-17:00. From July 2nd to September 11th, open every day 11:00-12:30 and 14:00-17:00.
Entry tickets cost only 2€, and it is free for children under 12.
Watch this
Visitor comments
"Little and beautiful museum of papillons! nice for the kids. In the centre, easy for a nice time in the afternoon." - Trip Advisor
"The museum is located up a pedestrian street, very close to the harbour (1 minute walk). It is very small and costs only €3 to enter. There are wonderful displays of a wide range of European butterflies, some laid out decoratively, and some scientifically. There is a biographical element with one floor dedicated to the work of artist Dany Lartigue, the artist son of the butterfly collector Jacques Lartigue, and interesting notes from Jacques' intense studies of a couple of species.
A great visit for aficionados of the butterfly, and also a fascinating and charming visit for all the family. Not many rainy day visits needed in the St Tropez tourist season, but also a great respite from the heat after a heavy lunch! Note that it is closed on Mondays and Tuesdays." - Trip Advisor
Location