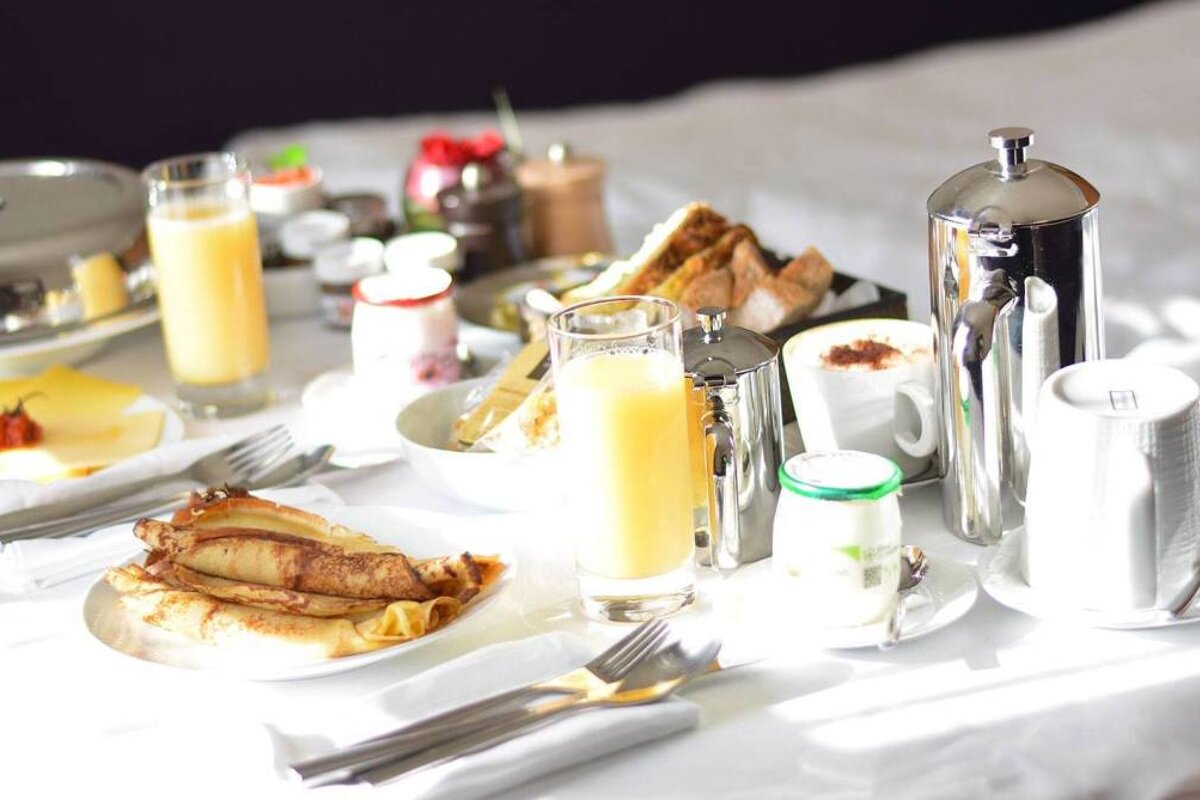 Top 5 brunch & breakfast spots in Saint Tropez 2018
Where to bag a good breakfast & soak up the atmosphere
A freshly baked buttery croissant and a good coffee is a real treat when you are on holiday anywhere on the Cote d'Azur. For some reason it makes us feel very continental and sophisticated as we sit back and relax at a cafe overlooking the Saint Tropez harbour and checking out the morning joggers as they trot past.
Nothing beats a long and lazy Sunday brunch with family or friends where you can eat good food and enjoy great company. We have a few favourites, but this is just scratching the surface of the great places to eat in Saint-Tropez.
Cafe de Paris
It is hard to beat a brunch where you can enjoy the sunshine, a bit of fine dining, endless people watching and the panoramic views over the port of Saint Tropez. If this sounds like your cup of tea then the Cafe de Paris is the place for you. Oozing luxury and sophistication in a relaxed atmosphere this is a great place to spend a Sunday and enjoy your fill of fresh fruit and buttery croissants. Or why not go all out and have a champagne? Perhaps you can enjoy watching the yachting set as they ready their boats in the morning.
Dior des Lices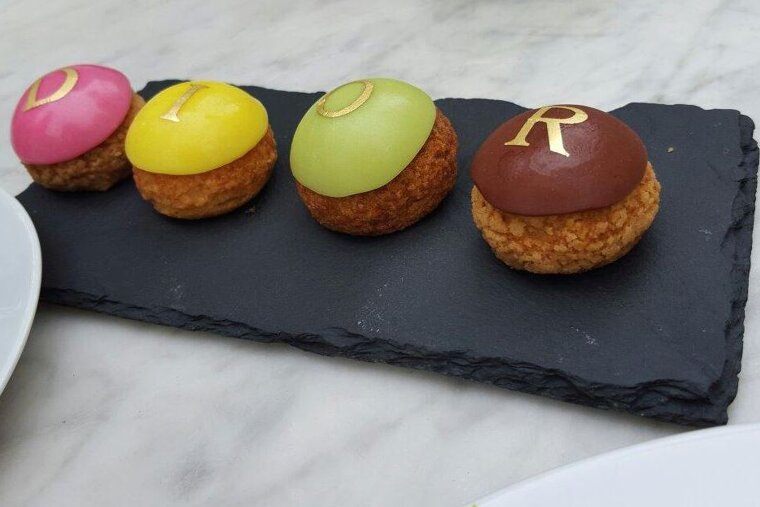 The sublime Dior des Lices is a beautiful, secluded and quiet garden restaurant at the house of Dior in Saint Tropez. If you are a fashionista then this is the place for you to enjoy your Eggs Benedict surrounded by those who want to see and to be seen and, of course, in the presence of the wonderful couture of House Dior.
La Tarte Tropezienne Patisserie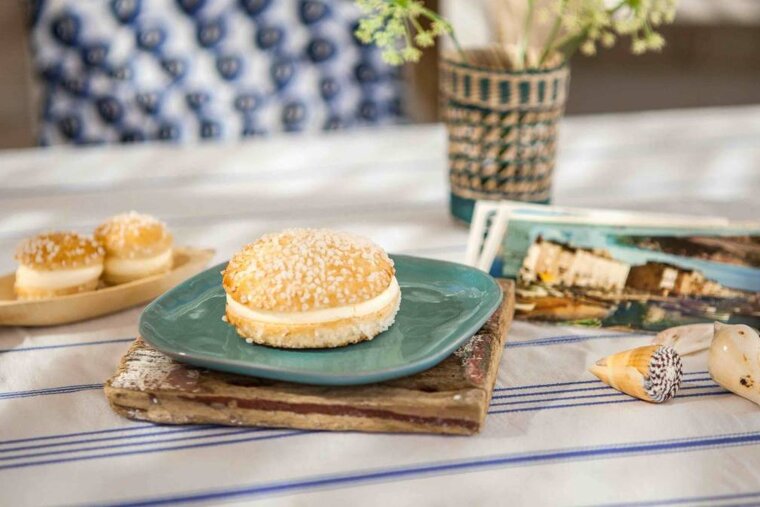 This is one for those with a seriously sweet tooth. La Tarte Tropezienne Patisserie overlooks the Place des Lices in central Saint Tropez. Velvety cream used to fill a delicious brioche cake with a generous coating of sugar grains, a true symbol of this beautiful old port town. Still a closely guarded secret, the recipe for the Tarte Tropezienne comes from Alexandre Micka who first opened a pastry shop here in 1955. A stop at this cafe is a must on any Saint Tropez holiday, and what better way to start your day than the original Saint Tropez way.
Senequier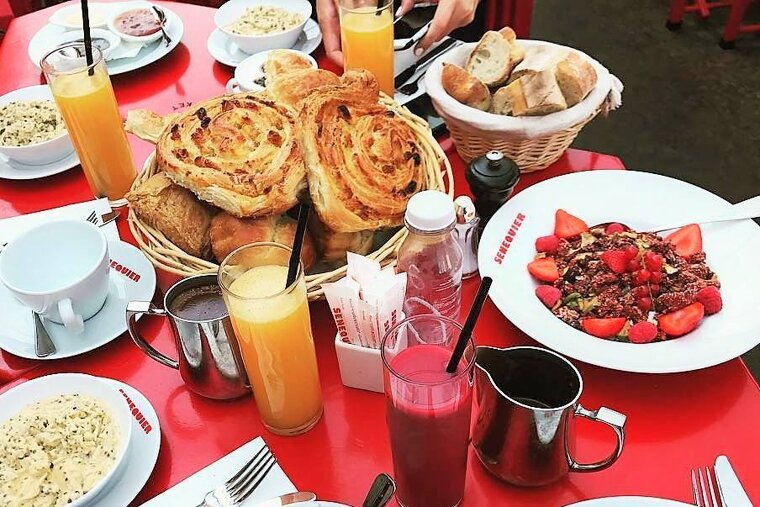 The red awning of the cafe Senequier on Quai Jean Jaurès welcomes you over and engulfs you in that all too familiar red and white terrace. The perfect spot to enjoy a good brunch throughout the year, this restaurant closes only for a few months over the winter. Here you can enjoy people watching or the calm of the Saint Tropez port as the superyachts begin to get themselves decked out for another summer season.
Les Toits Lounge at Hotel de Paris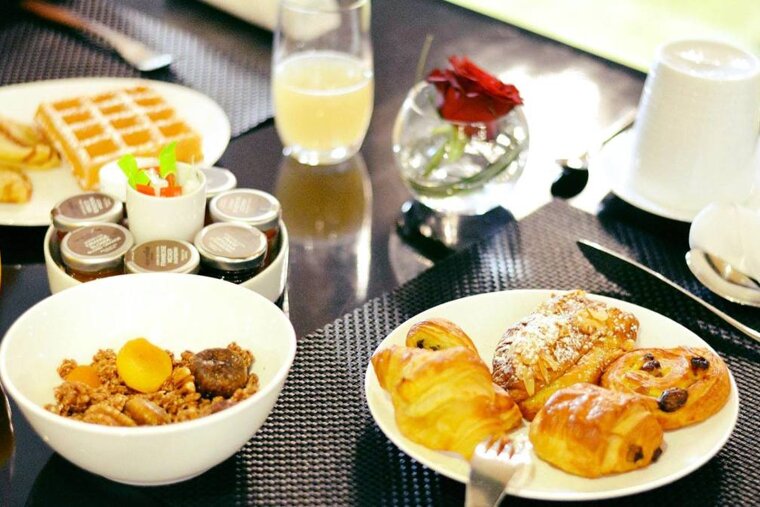 If you are looking for a lavish breakfast with breathtaking views of the town and the Mediterranean, then Les Toits Lounge, at the top of the luxurious Hotel de Paris, is for you. Order your eggs over easy or poached to perfection and then sit back, relax and enjoy soaking up the sunshine, atmosphere and great views from this terrace restaurant. Sundays are special days so make sure you make a booking here.
Location