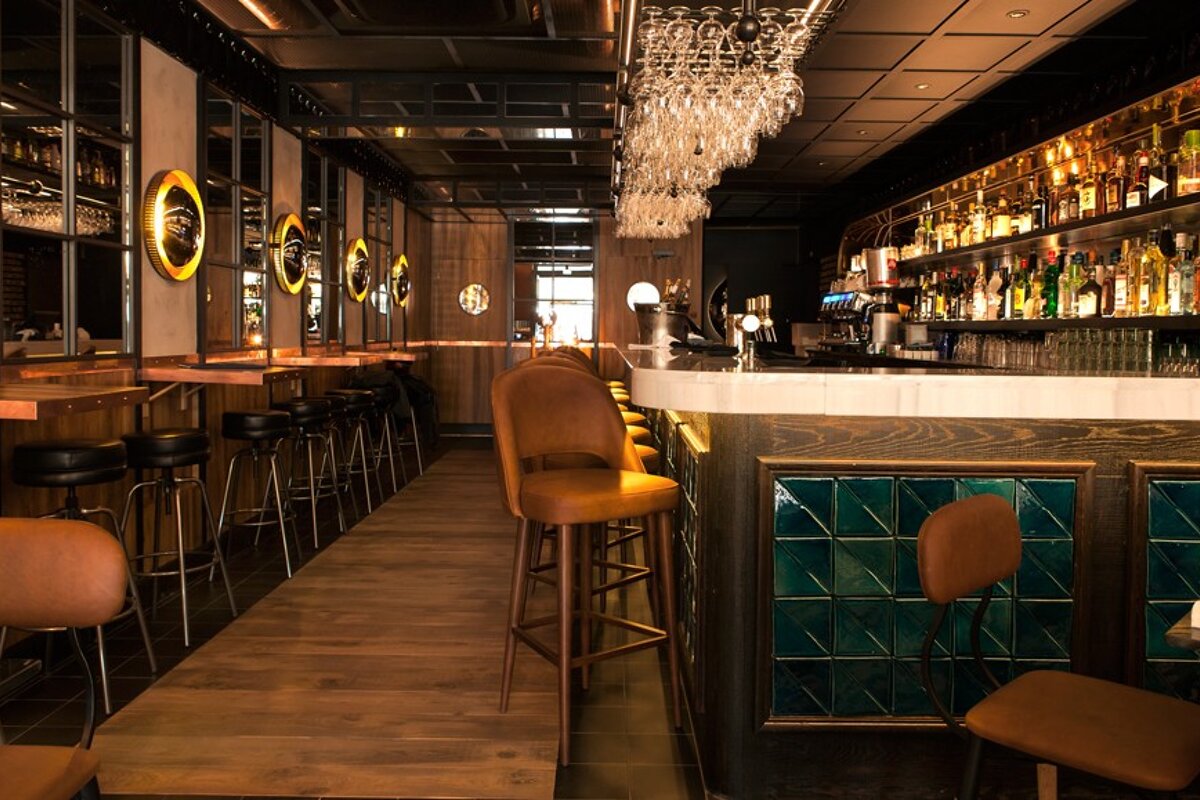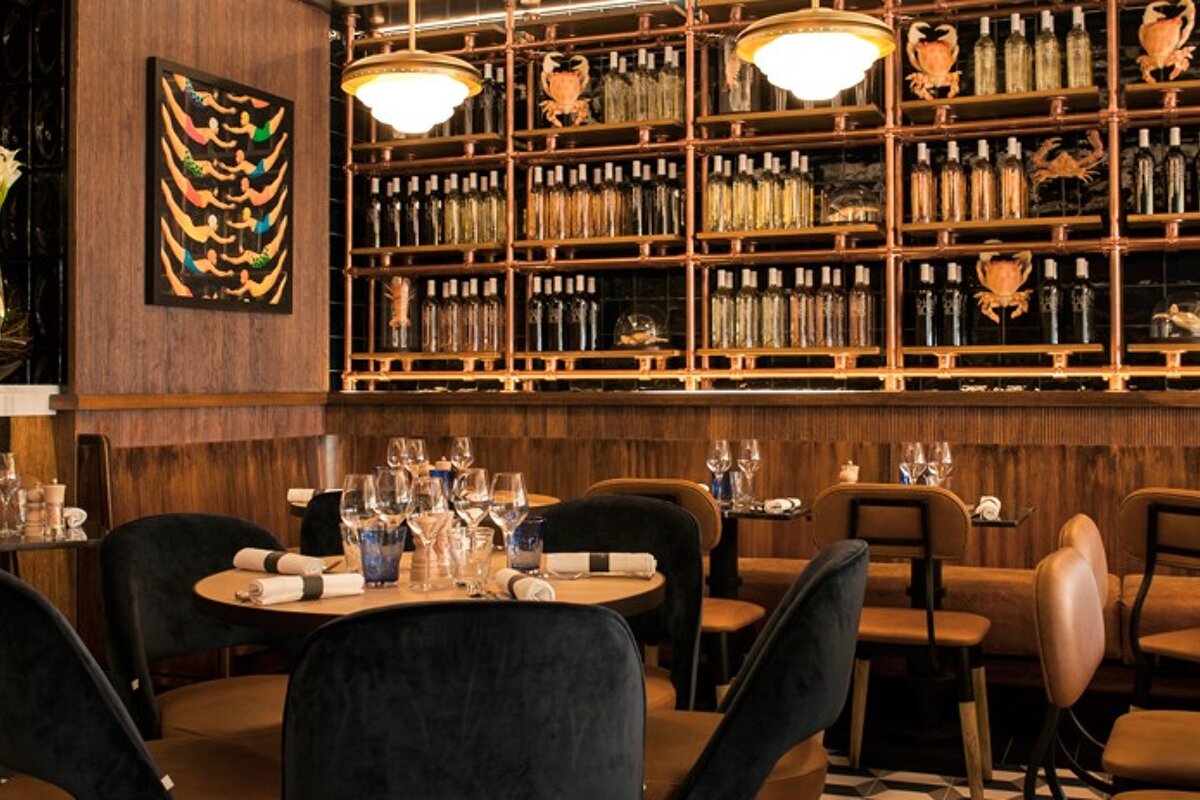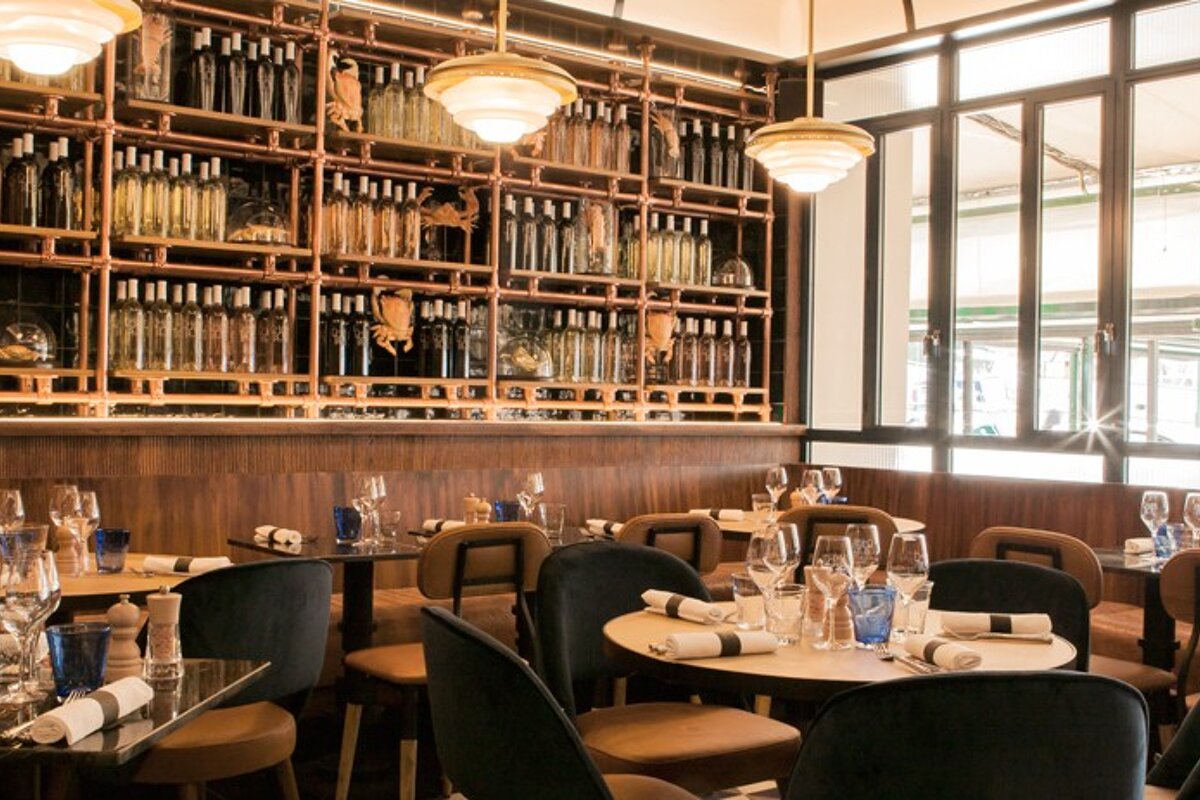 Bar du Port, Saint Tropez
Beautifully renovated bar & restaurant fronting the Old Port
One of the trendiest bars in Saint Tropez, the Bar du Port has been in the Chaix family since 1963, and with the architect Chrisophe Pillet, the owners have recently updated the decor.
Now it has been renovated to a high standard with wood, leather, metal and marble, all working in harmony to give a more natural, modern, yet old-world feel. The menu from Chef Jacky Quenet features quality product, organic and local with great regional recipes.
Open all year round from 7am for breakfast, lunch and evening drinks. One of the few places to be open during the winter months this cocktail bar offers great nightlife in the off-season. There is a live DJ playing funky house and the party atmosphere gets lively into the small hours.
Worth knowing
This popular bar underwent its third renovation in 2015 / 2016 and reopened even bigger and better than ever before in April 2016.
The Restaurant
The Bar du Port now boasts a "brasserie" identity, honouring quality, organic and local products.The menu includes a selection of recipes from the region: Bone marrow and toasted bread, Herring salad and warm potatoes, Beef stew with gnocchis, Veal kidney with mustard seeds and Madeira sauce, Côte dec Ochon Iberian, Back of cod poached virgin sauce and the now famous Tournedos rossini pan fried foie gras and truffles.
Visitor comments
"Delicious food, excellent, friendly, English speaking service, overlooking the beautiful quay Suffren. Definitely recommend the wonderful restaurant." - Trip Advisor
"Open even during the winter the completely changed Bar du Port is now a very nice place to have a good lunch or dinner at the harbour of Saint-Tropez. Retro-Style with wooden boat cabin decoration matches with the yachts in front of the restaurant. Very friendly service." - Trip Advisor
Location
Saint-Tropez, Saint-Tropez