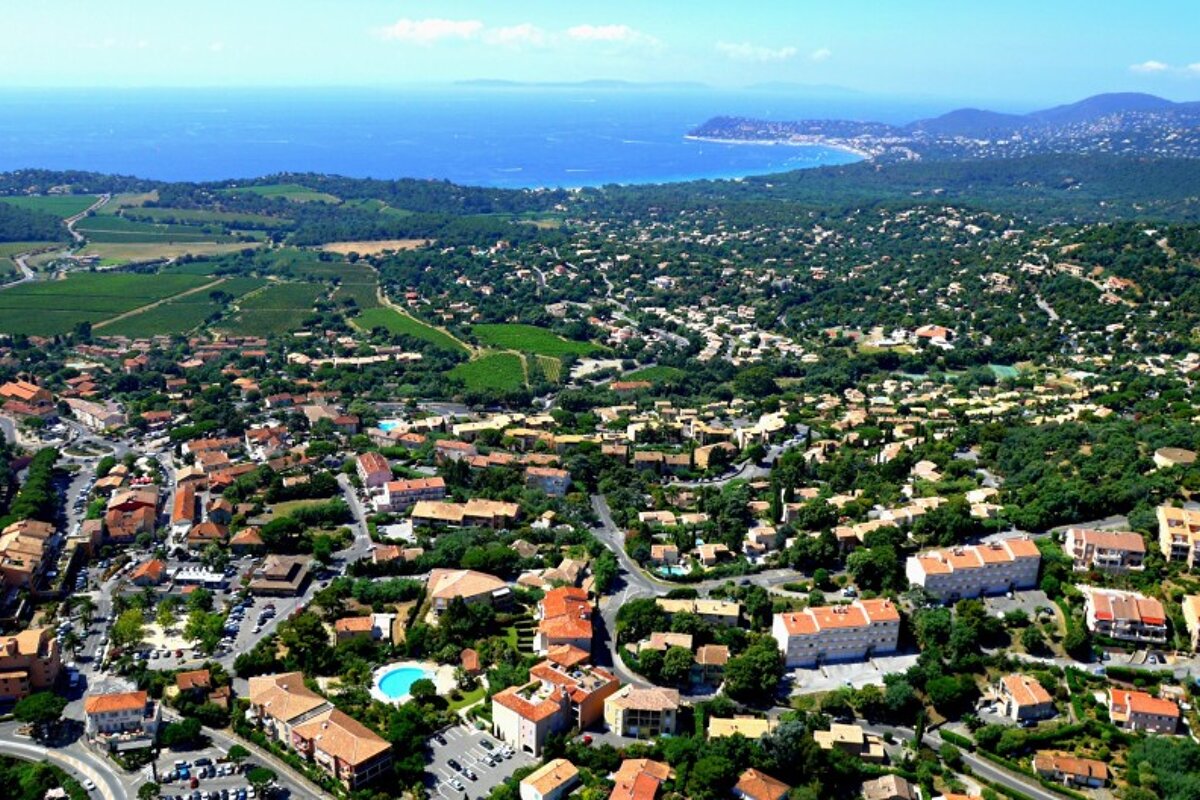 La Croix Valmer, Golfe de Saint Tropez
Village known for its vineyards and remarkable natural heritage
La Croix-Valmer is a small town located in the hills above the coast, just to the west of Saint Tropez, to the side of the Maures mountains between Cavalaire-sur-Mer and Ramatuelle. Known for its vineyards the village has also remarkable natural heritage, a great asset for tourism.
The town has some lovely Belle Époque villas and plenty of pavement cafés. Whilst there's not a tremendous amount to see when it comes to history and heritage the old town is dominated by an imposing 14th century clock tower, all that remains of a castle.
This is a lovely place to be based, you can enjoy swimming, walking and the crystal clear seas and pine-edged coves. There are free shuttle buses to take you from the town to and from the beaches, it's a fairly steep walk otherwise.
The area has 220 hectares of protected natural heritage and offers beautiful walks in the woods and along the coast. Despite the tourist influx in the summer months, La Croix-Valmer still has a traditional feel.
With seven natural sandy beaches and 6km of coastline, this village is known for the quality of its bathing waters. Gigaro beach has the most success.
Sights & Attractions in [locality]
A wander around the town will take you past some beautiful Belle Époque villas, including the Maison des Peres du Saint Esprit and the Orangery.
A point of interest to keep in mind while relaxing on the beaches of St Croix -Valmer is that the Allied troops landed here, on 'Plage du Débarquement' when enroute to liberate Toulon and Marseille from Nazi occupation towards the end of the Second World War.
Beaches in [locality]
Saint Croix-Valmer is famous for its seven beaches and crystal clear water, making it a perfect beach holiday destination in natural surrounds.
Explore the 6km of coastline, with sandy beaches, tranquil coves and rock pools. The coastal road has parking but there are few facilities away from the main beaches.
Events in [locality]
With several markets, including a rather lovely night market, and musical events this is a lively place in the summer months.
Things to Do in [locality]
Cycling and hiking equipment are available for those wishing to venture into the foothills of the mountains behind La Croix Valmer as well as exploring the vineyards and walking the coastal routes.
Leisure activities also include horse riding which can be an excellent way to enjoy this captivating countryside, tennis, bowling, a cinema and golf at nearby Beauvallon.
Dining in [locality]
Gastronomique and traditional restaurants are set amongst many inexpensive cafés and local restaurants where simple food can be enjoyed including seafood, pizzas and terroirs specialities.
Hotels in [locality]
La Croix-Valmer has a good range of accommodation from hotels to villas and apartments. If you're on a generous budget you will enjoy Chateau de Valmer, a beautiful and exclusive place to stay with good amenities.
Directions
If driving, take the coastal route D559; or take the no.7803 bus from Saint Tropez.
By train from Nice, take the train to Saint Raphael, then a bus to Cogolin, then local bus or taxi 10 minutes to La Croix-Valmer.
Location