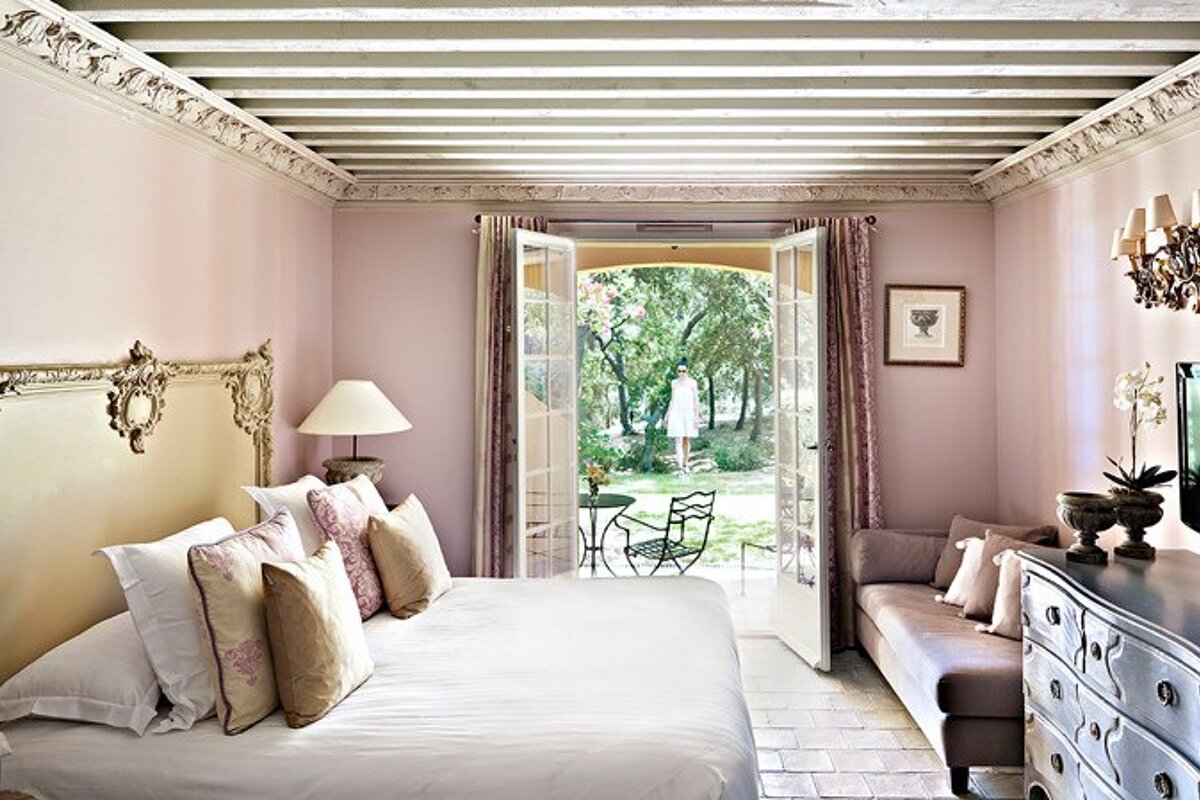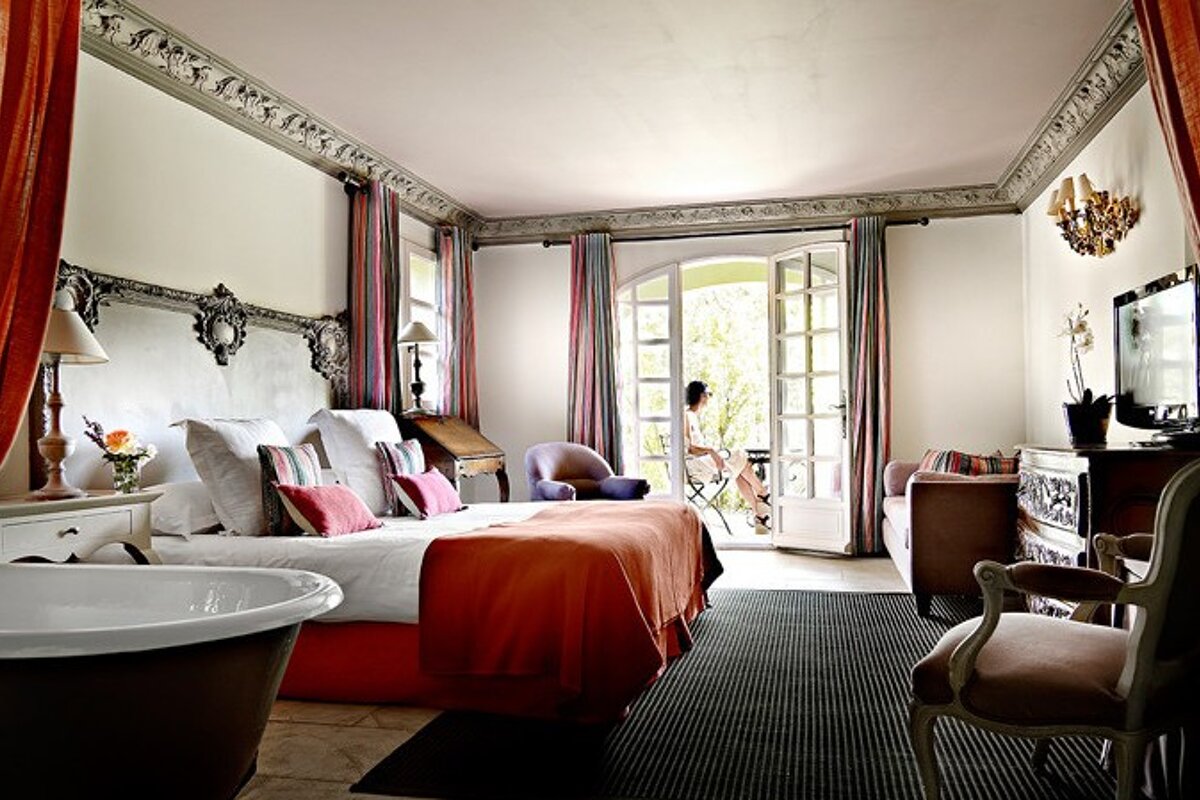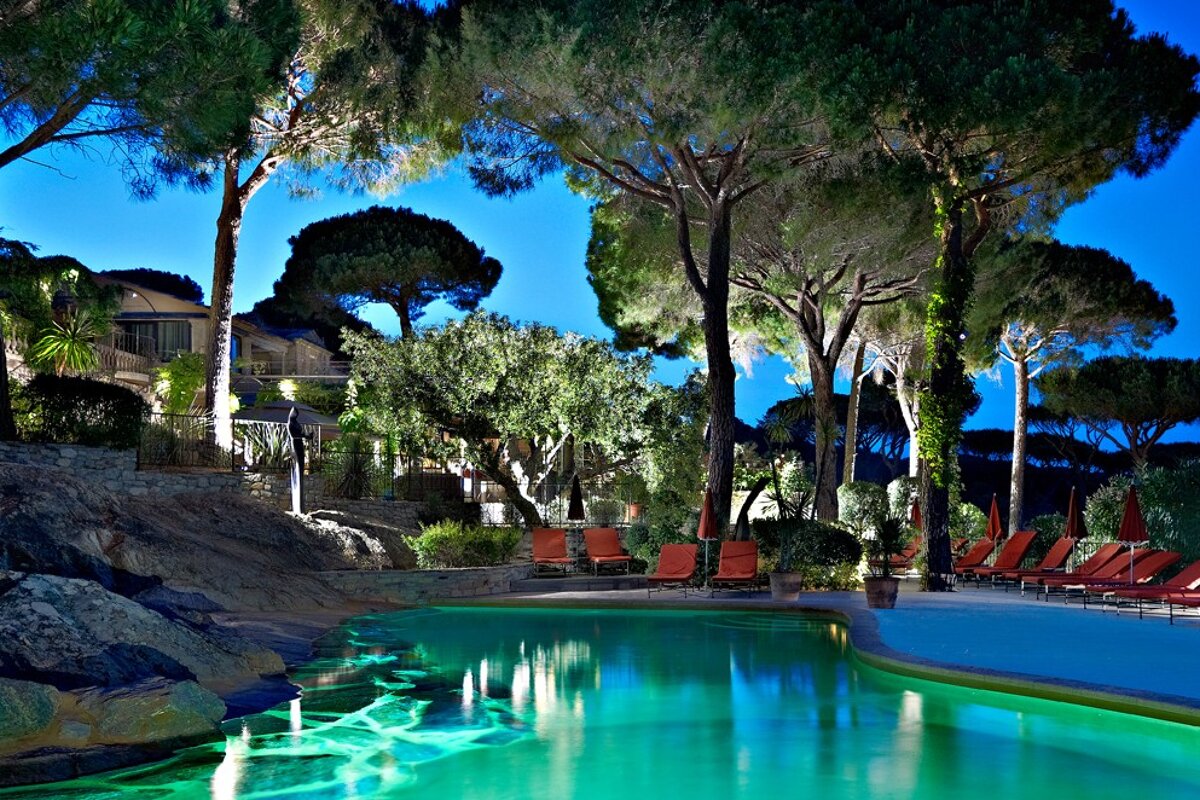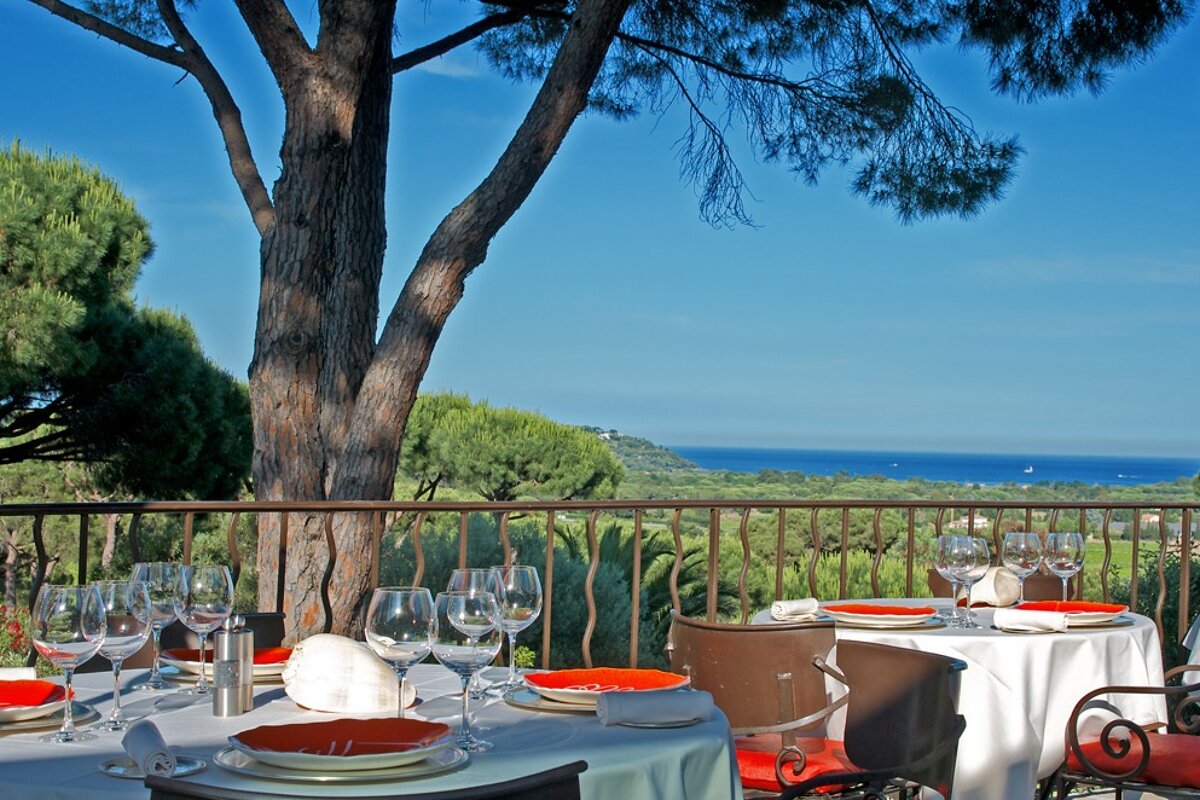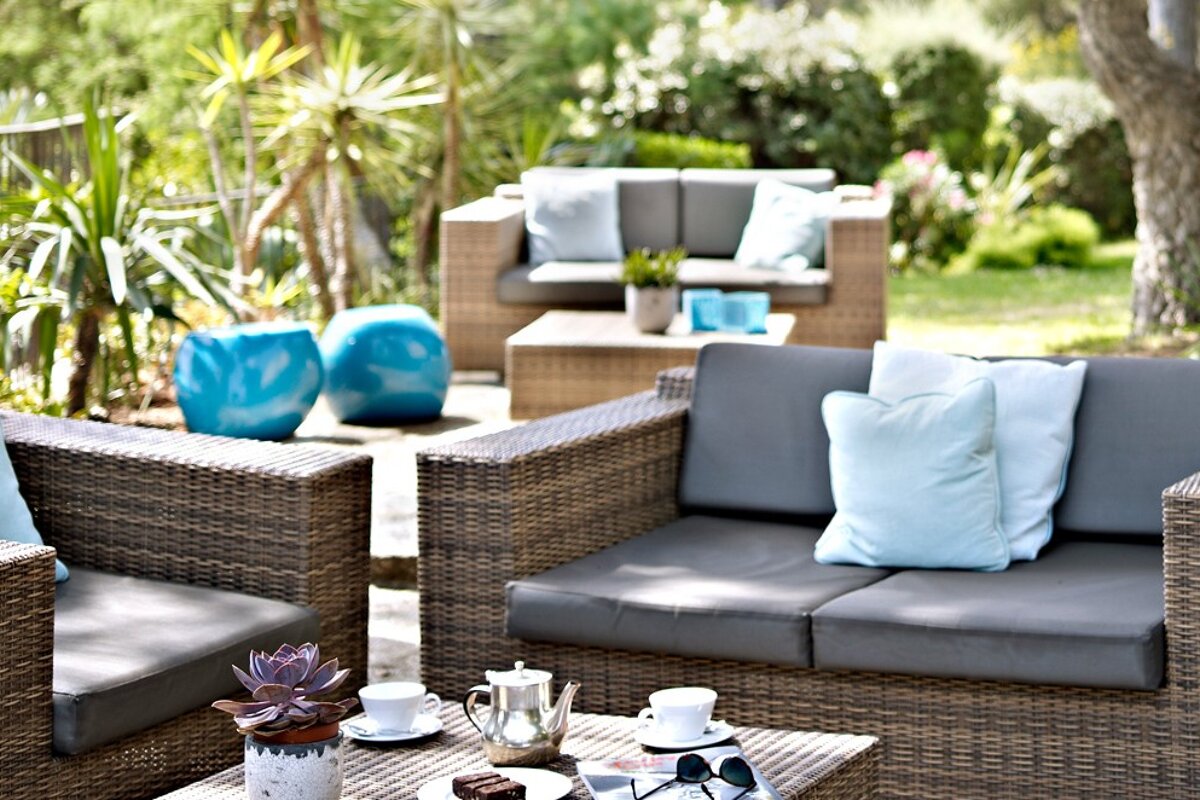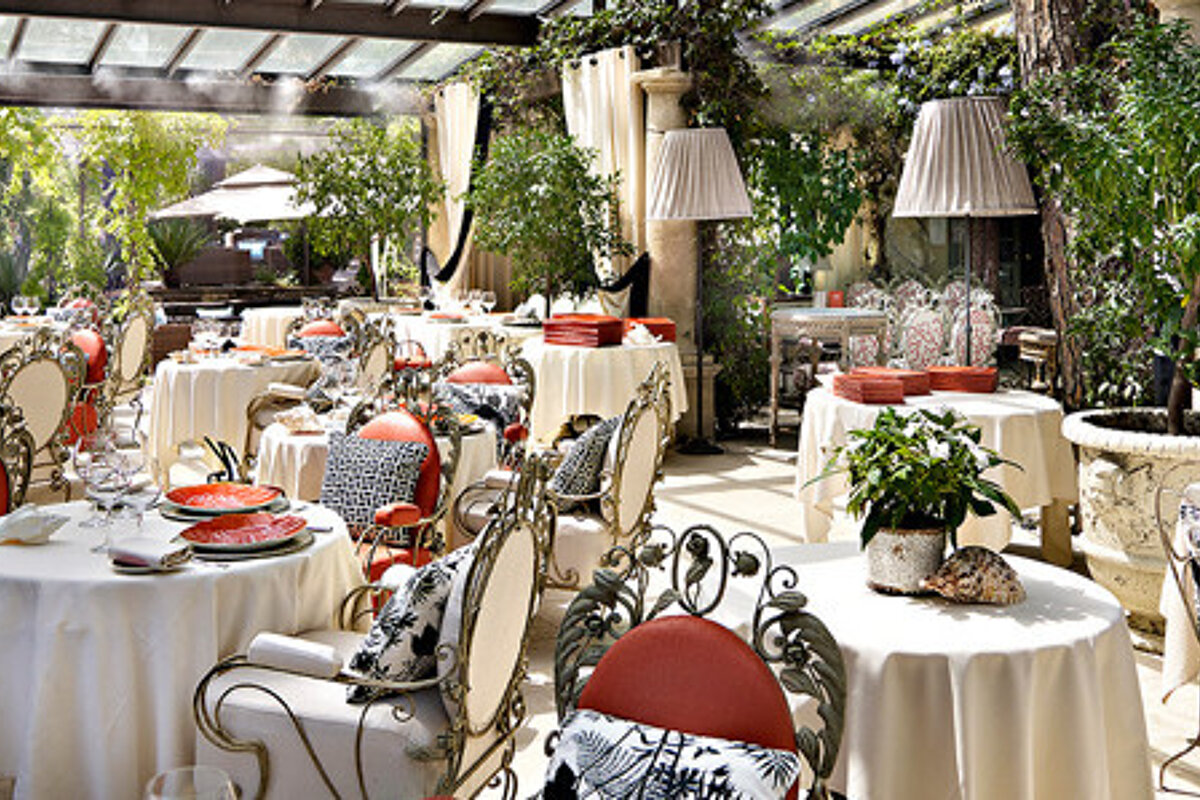 Villa Marie Boutique Hotel, Saint Tropez
4 Star boutique hotel overlooking the Bay of Pampelonne
Villa Marie Saint-Tropez reinvents the charm of Riviera style with its elegant suites, a restaurant of southern cuisine and a welcoming seafood bar.
This luxury Italian style villa hotel is nestled in a seven-acre pine forest, overlooking the legendary Bay of Pampelonne, in an oasis of calm. The immaculate grounds have several themed gardens including the aquatic, exotic, aromatic herb and palm tree gardens.
The 45 bedrooms and suites are unique down to the last detail and are all decorated with subtle pastel shades. The restaurant serves all your favourite French dishes and is set within an elegant greenhouse.
Reviews
208 verified reviews by
The Pool
The outdoor pool, which overlooks the Bay of Pampelonne, promises mornings and afternoons of pure relaxation. The spa offers massages which can also be organised in the heart of the surrounding pine forest for a real back-to-nature feel.
The Bar
Bellini & bikini - the bar, in pearl and coral tones in a friendly beach and seashell ambience. Overlooking the pool, it is the perfect spot for refreshments during a sunbathing session, but also the spot for lazy days that start with summer evening cocktails.
The Restaurant
The restaurant at Villa Marie, Dolce Vita, is stylish, dynamic and warm. One of the treasures of Villa Marie, the elegant and friendly atmosphere welcomes you. The chef and his team have adapted the Southern accents in inventive new ways which puts the freshest ingredients in the spotlight. Colours, flavours and fragrances that celebrate the Mediterranean. Fresh catches of the day, refreshing citrus fruits, seasonal vegetables bursting with sunshine and herbs awaken and delight your taste buds.
Visitor comments
"The moment we walked through the doors they greeted us with Rose wine and let us refresh ourselves in the yard by the fountain. The concierge was very helpful and our rooms were beautifully appointed and very comfortable." - Trip Advisor
"The most remarkable thing about this property is its location, up on a hill, in a large secluded and beautifully landscaped plot of land overlooking the coast and away from the crowds in St. Tropez." - Trip Advisor
Contact
Address
1100 chemin de Val Rian
83350
Location
Saint-Tropez, Saint-Tropez