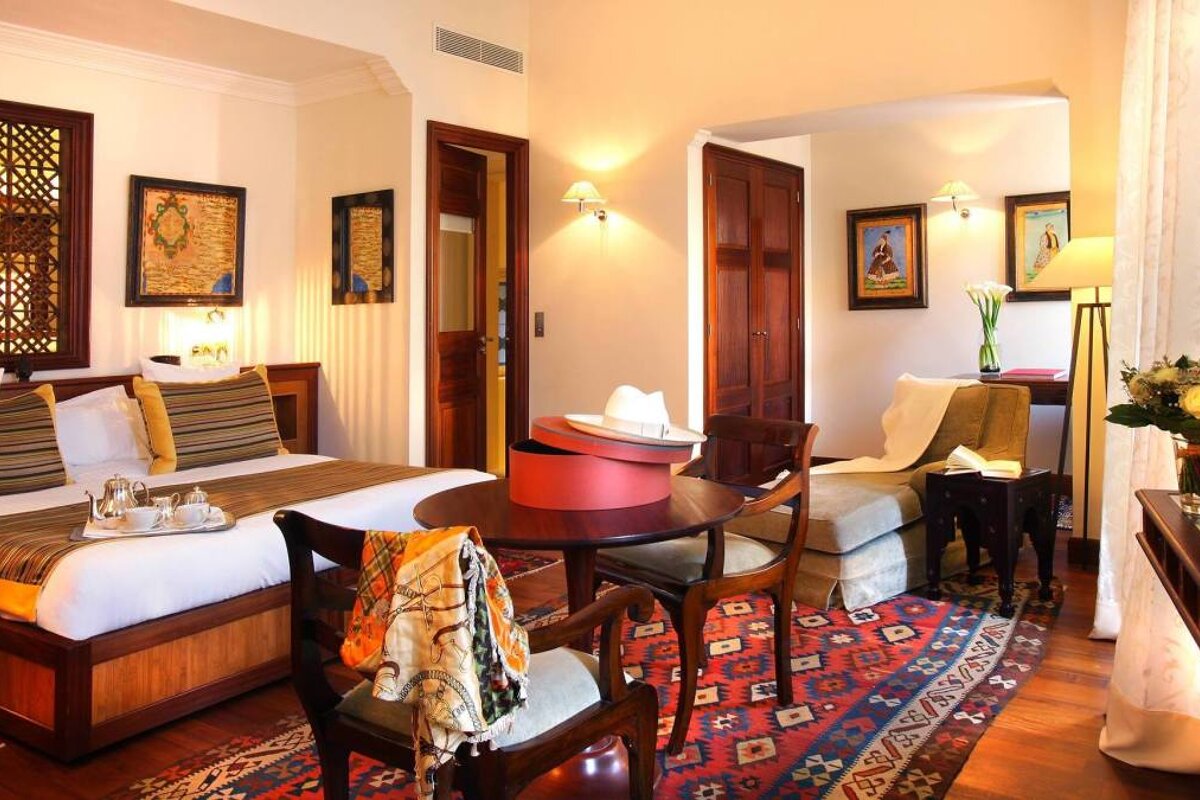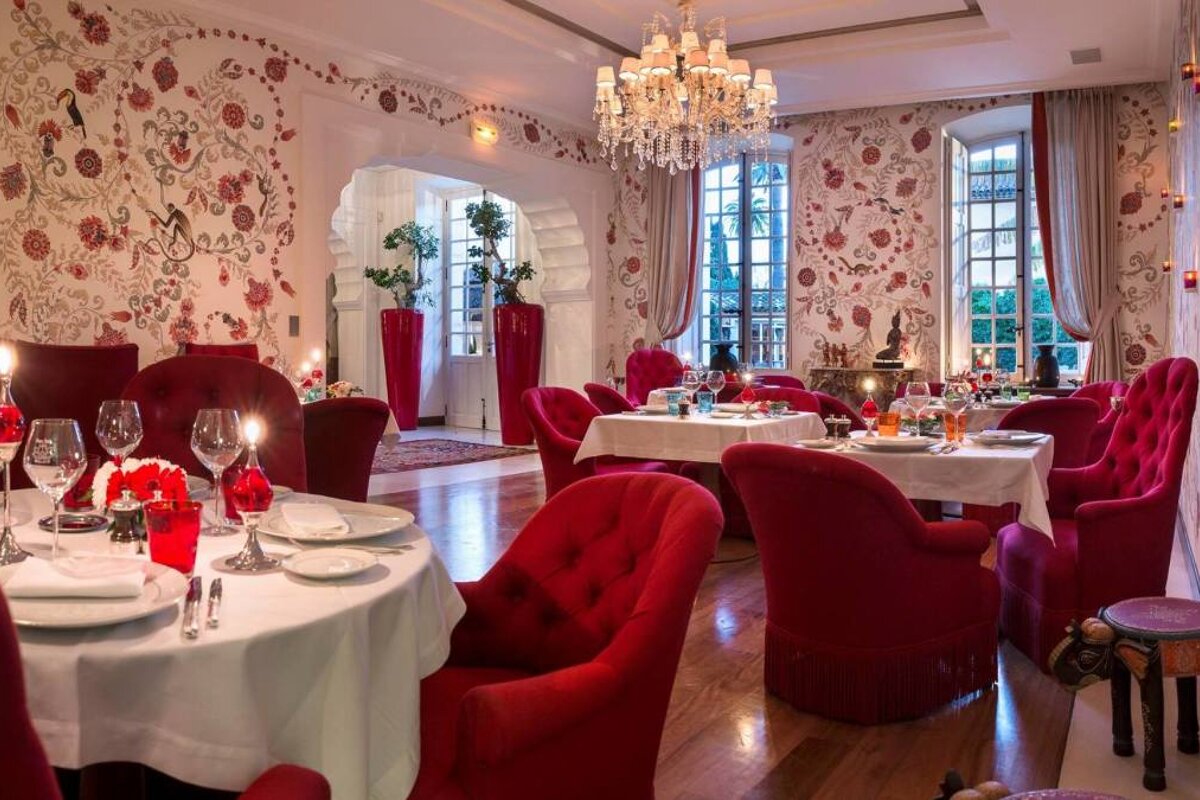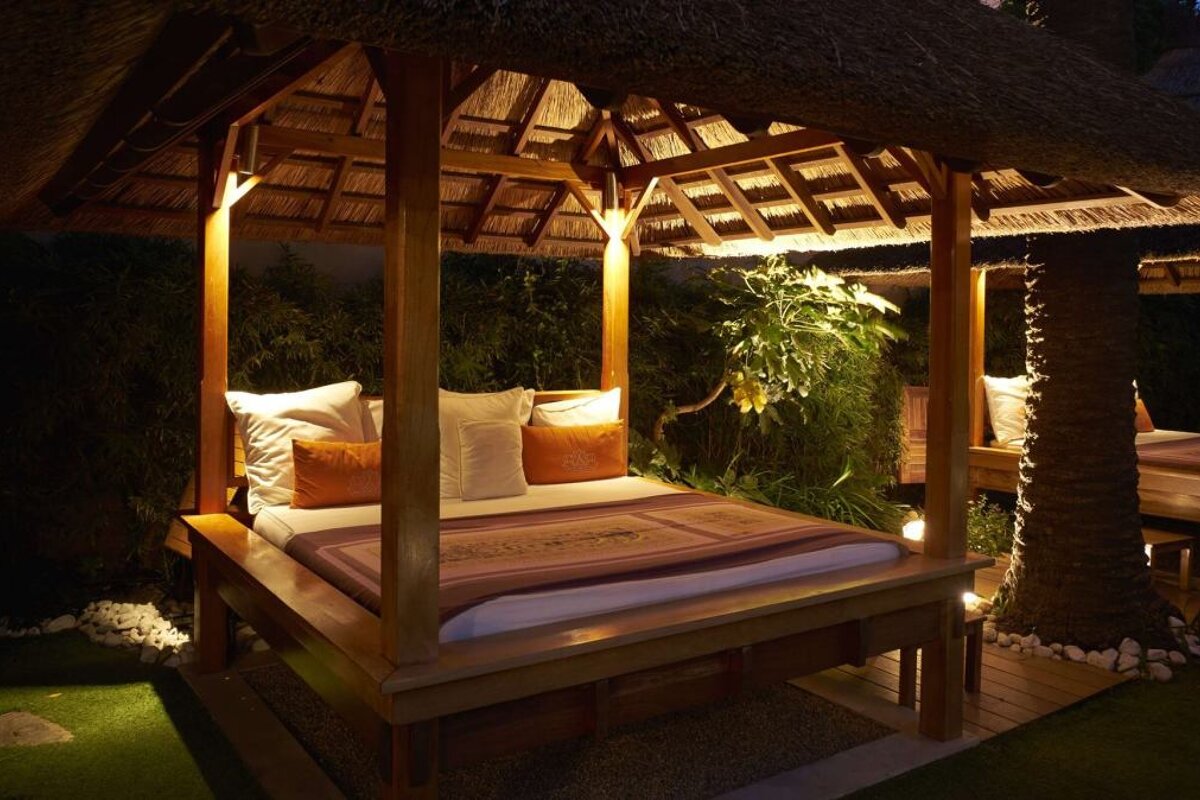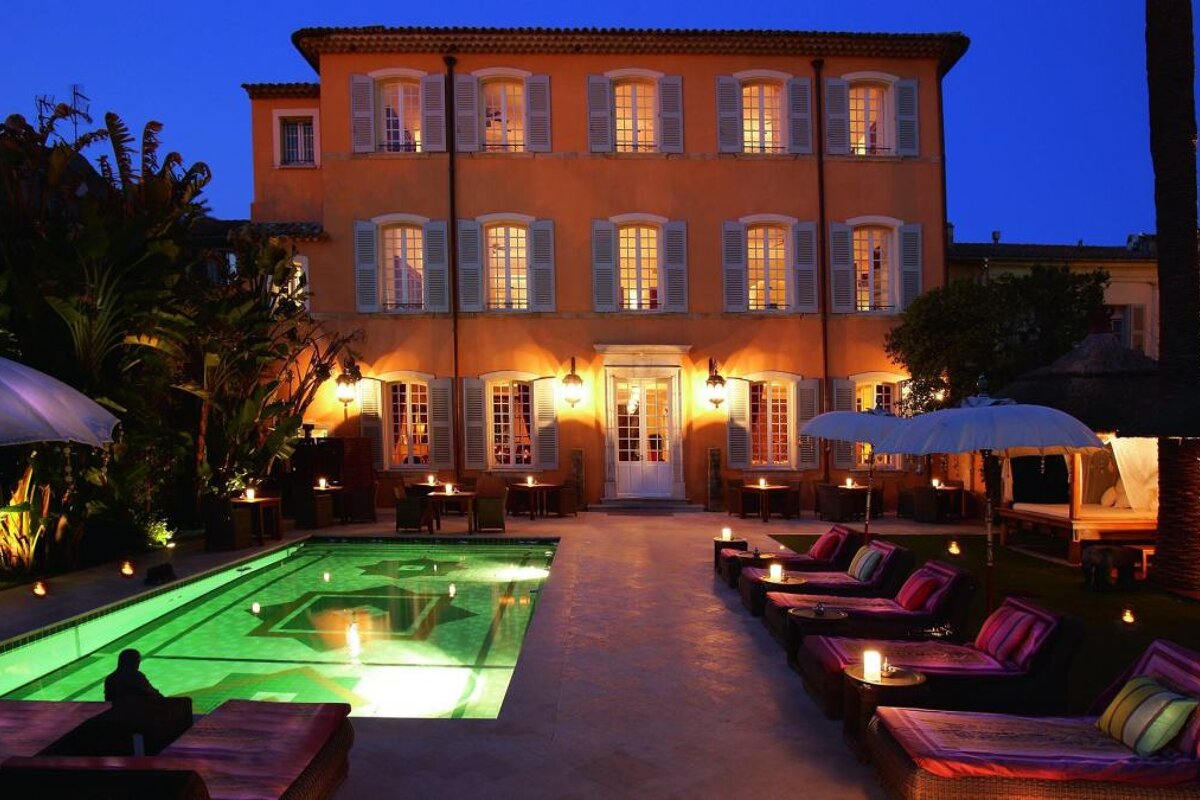 Pan dei Palais Boutique Hotel, Saint-Tropez
Boutique colonial-style hotel in the heart of Saint Tropez
Near the Place des Lices in the old town of St Tropez, a finely carved wooden door invites you to enter the Pan Deï Palais hotel, a Garden of Eden.
This beautiful Asian inspired hotel offers guests a serene and tranquil getaway. With only ten rooms and two suites you will find each one individually decorated with four-poster beds, drapes and archways for an intimate décor and comfort for all guests.
The tranquil gardens offer a wonderful oasis away from the hustle and bustle of the port of Saint Tropez.
Reviews
128 verified reviews by
Worth knowing
Once upon a time in the Kingdom of Punjab, a French general felt deeply in love with the beautiful young Princess Bannu Pan Deï. To house this exotic love affair, along with their five children, General Allard built this princely residence in the heart of Saint-Tropez. And so it was, in 1835 a legendary palace was born, which today once more exudes the delicate spirit of romance.
The Pool
Under the canopies of the Balinese beds and protected from the sun by white umbrellas, you can enjoy moments of calm around the outdoor swimming pool. As well as a large outdoor pool, the hotel includes a small spa offering a range of beauty treatments for both men and women.
The Restaurant
The restaurant's chef, Renaud Capelle, combines the local produce with Asian cuisine creating new and existing dishes for the taste-buds to enjoy.
Visitor comments
Excellent hotel - large gorgeous rooms and baths, great location and exceptional staff. Nice because it is very small. Pool and bar area are also excellent. - Trip Advisor
Truly a boutique hotel. We absolutely loved our stay. The hotel is very nice, tastefully decorated, the rooms and bathrooms are beautiful. [The staff] were very helpful - had a beach bag with towels ready for us on the day they knew we were going to the beach clubs - we didn't even have to ask! The food was great and breakfast each day was fresh and wonderful. - Trip Advisor
Location
Saint-Tropez, Saint-Tropez