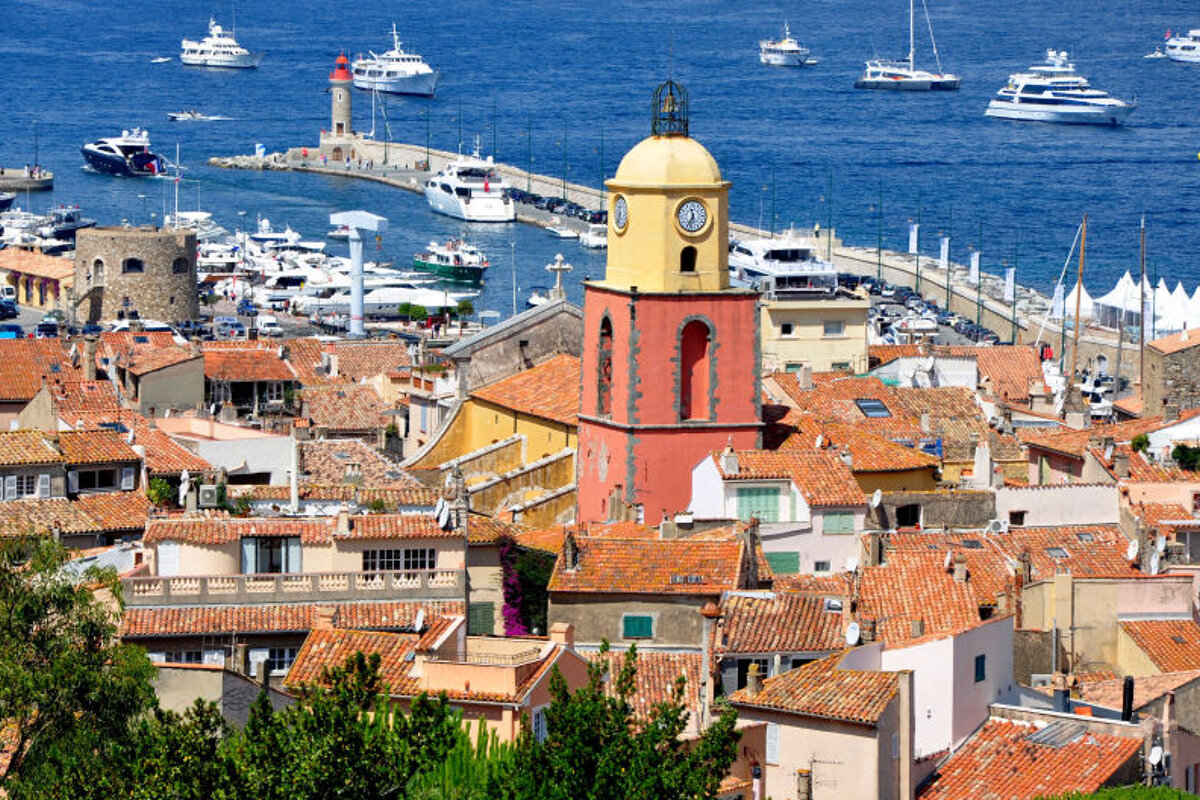 Eglise Notre Dame de l'Assomption, Saint Tropez
Beautiful Italian baroque-style church in the heart of Saint Tropez
This Italian baroque-style church topped by a bell tower was built in 1784. It is one of the most recognisable sights in Saint-Tropez, with its bright ochre and earthy sienna coloured bell tower.
This building replaced an older 16th-century church which became unstable when the current chapel was erected. There had been an earlier 11th-century religious construction on this same site, destroyed during Queen Jeanne's succession wars.
Inside, you can admire statues and wood carvings dating back to the early 19th century, along with the bust of Saint Tropez, which is paraded through the streets every year during the famous 'Bravades' celebration.
Visitor comments
"With its bright colours, this small dome rises up to give the old part of Saint-Tropez a beautiful view... And a different taste. Worth seeing while there.." - Trip Advisor
"Went a Sunday morning walking from the hotel, this is the highlight of the real Saint Tropez, on each post card and worth a visit" - Trip Advisor
Location
Saint-Tropez, Saint-Tropez