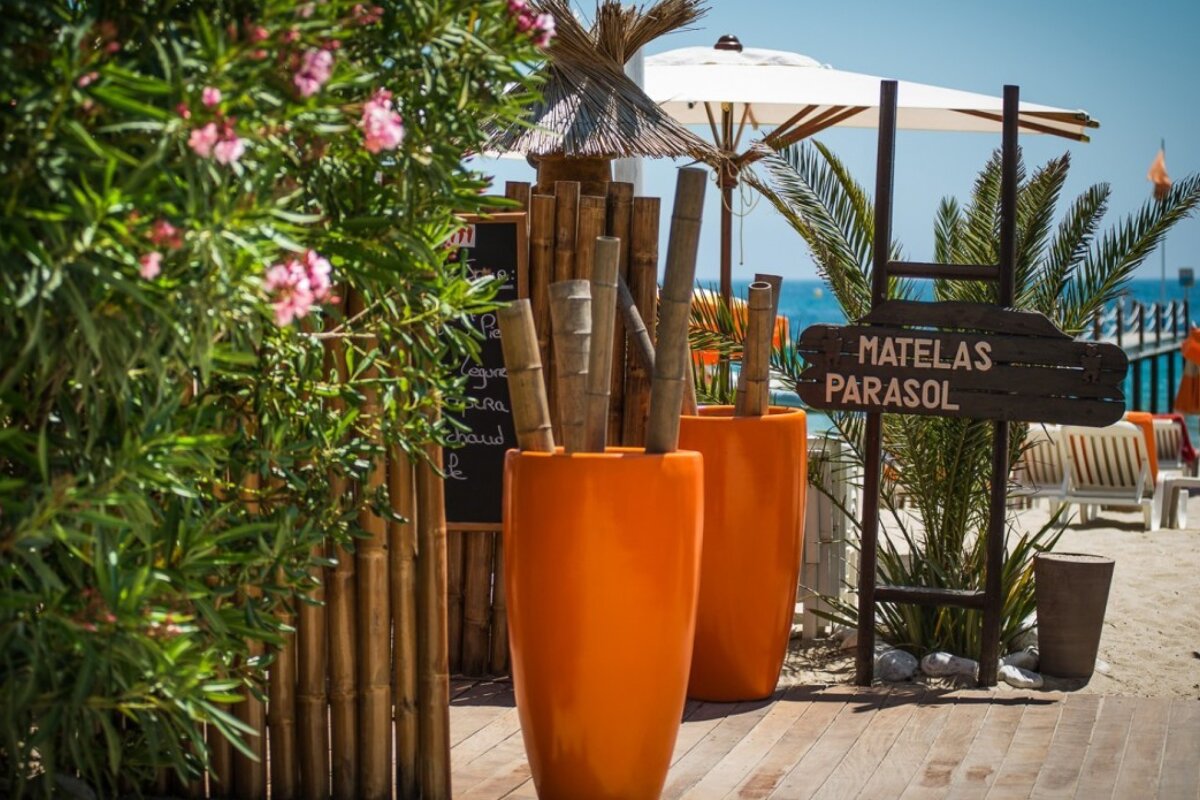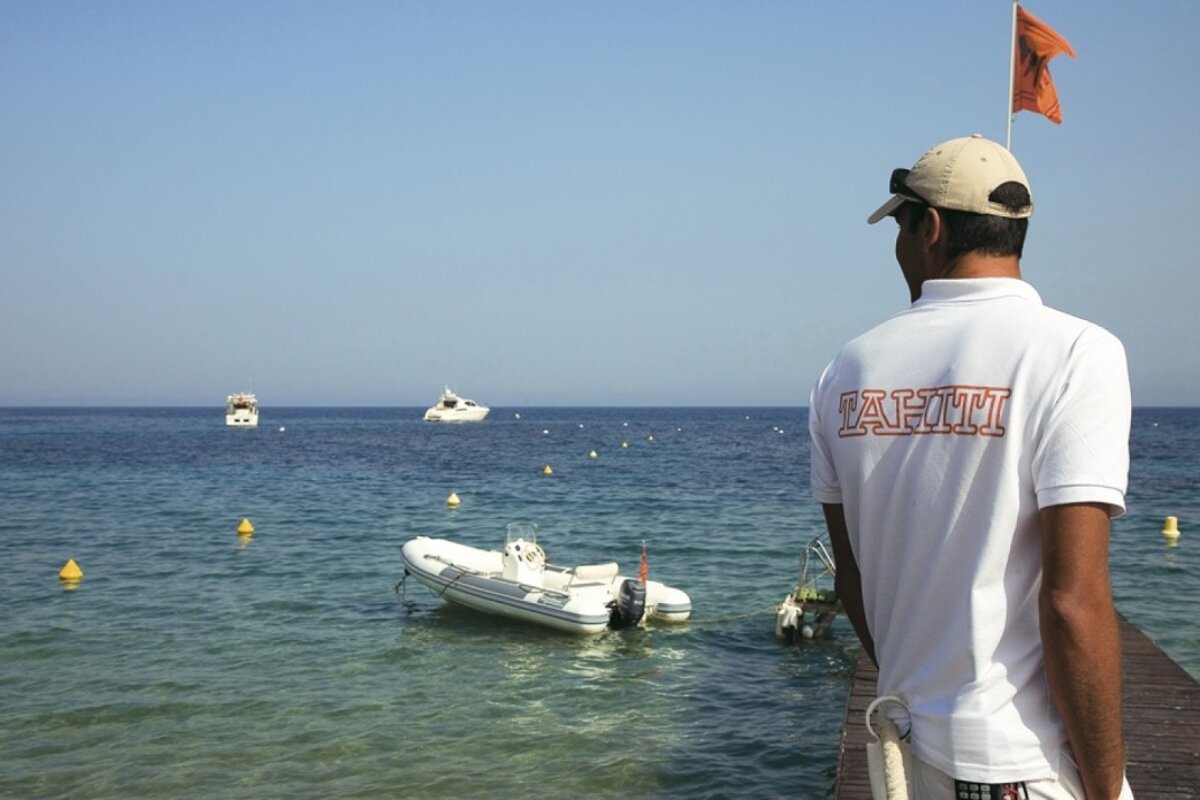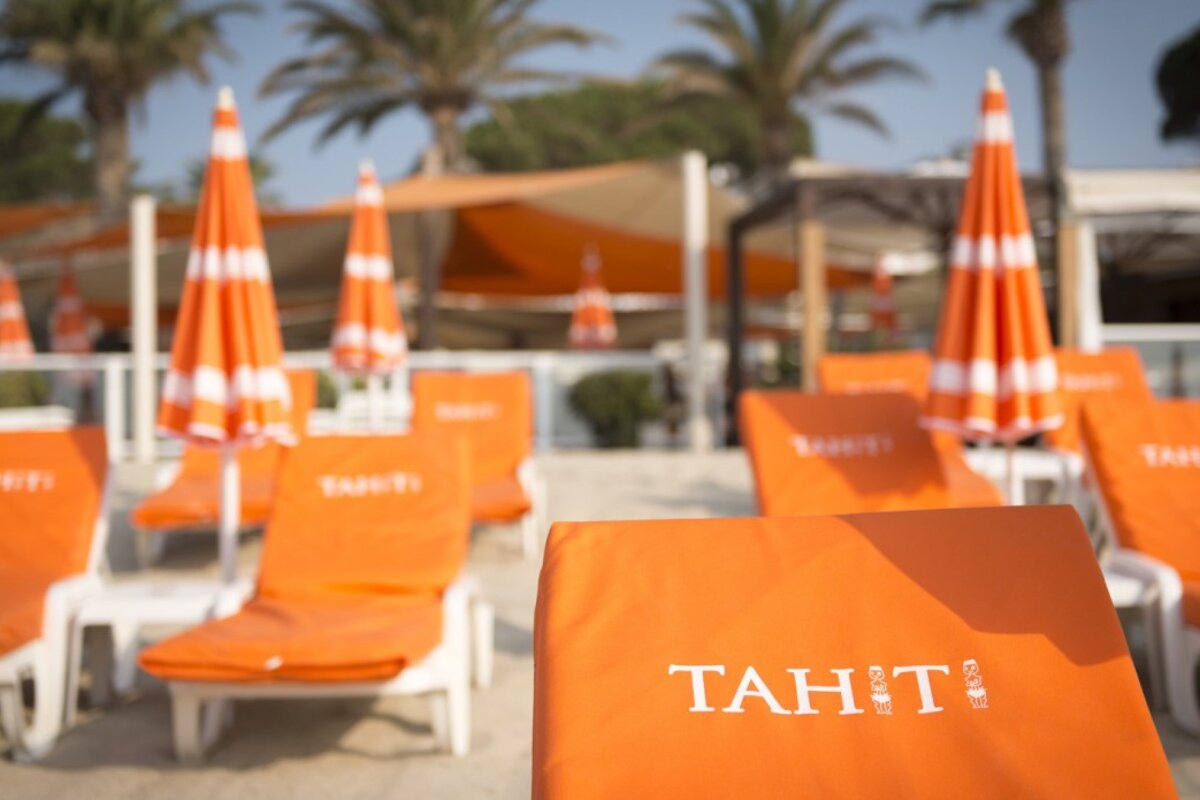 Tahiti Beach Beach Club, Saint Tropez
Renowned for its cuisine, ambiance & long established clientele of celebrities
This restaurant of the Tahiti Beach Hotel offers a private beach club and service that will satisfy the most demanding customers.
As part of the Tahiti Beach Hotel, the beach club can also be used by non-guests. Distinguished by its orange coloured sun loungers which blend well with the golden sand of the beach. There is a dinghy service to pick guests up from their yachts plus full waiter service in the beach area.
Who should go
Tahiti beach is perfect for vacationers who want an experience that lets them dip their feet into the luxurious life of a celeb while also being able to sunbathe without tan lines.
The Neighbourhood
This 4 star beach resort is located on the private beach in St Tropez surrounded by beautiful tropical gardens.
The Restaurant
The first of two beach restaurants, the "Le Bougainville" offers both local and international dishes , of which all can be served in the open so you won't miss a breath of that St Tropez air. The food and atmosphere are excellent and made even more enjoyable by live performances while you have your meal. The second beach restaurant, "Le Sakura" serves Japanese Teppanyaki in an open style kitchen.
Visitor comments
"We were a large group of about 50 persons that came here for lunch. The service was super and the fish very tasty!! This restaurant has an on-going fashion show with clothing from the nearby shops. I didn´t go into the shops, but the clothing was stylish and fun to look at." - Trip Advisor
"Extremely courteous service, perfect food. And the Minuty Prestige Rosé from nearby vinyards in Ramatuelle is a perfect touch." - Trip Advisor
"For over thirty years I have been visiting this beach and restaurant and never have been anything but pleased. This July was an unreal experience that will last until the next time we visit Tahiti Plage." - Trip Advisor
Location
Saint-Tropez - Pampelonne, Saint-Tropez