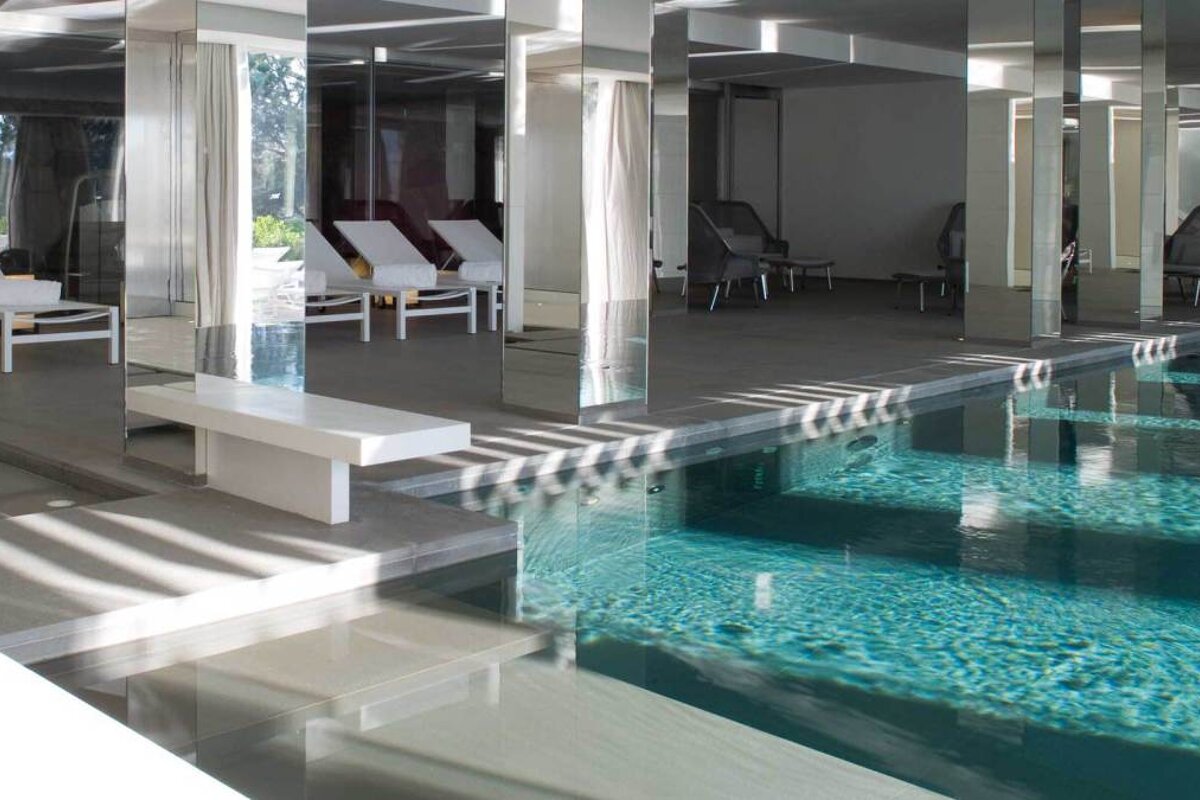 © La Reserve Ramatuelle Hotel & Spa
La Reserve Ramatuelle Spa, Ramatuelle
Beautiful, pleasant spa in front of the Mediterranean sea
With a very wide range of treatments for face and body, including programmes with exercise and diets, an indoor and an outdoor pool, hammam, sauna and fitness room, this spa is one of the more complete in the area.
Their collaboration with Crème de la Mer provides great facial treatments, while their association with Nescens, the anti-aging Swiss laboratories, has created an anti-aging programme which includes a training schedule and balanced diet.
There is also the possibility to spend a day in the spa, and even to become a member and have unlimited access. Their fitness room hosts classes such as pilates or yoga.
Access to the spa is open to guests of the hotel La Reserve Ramatuelle, and non-guests alike.
Location