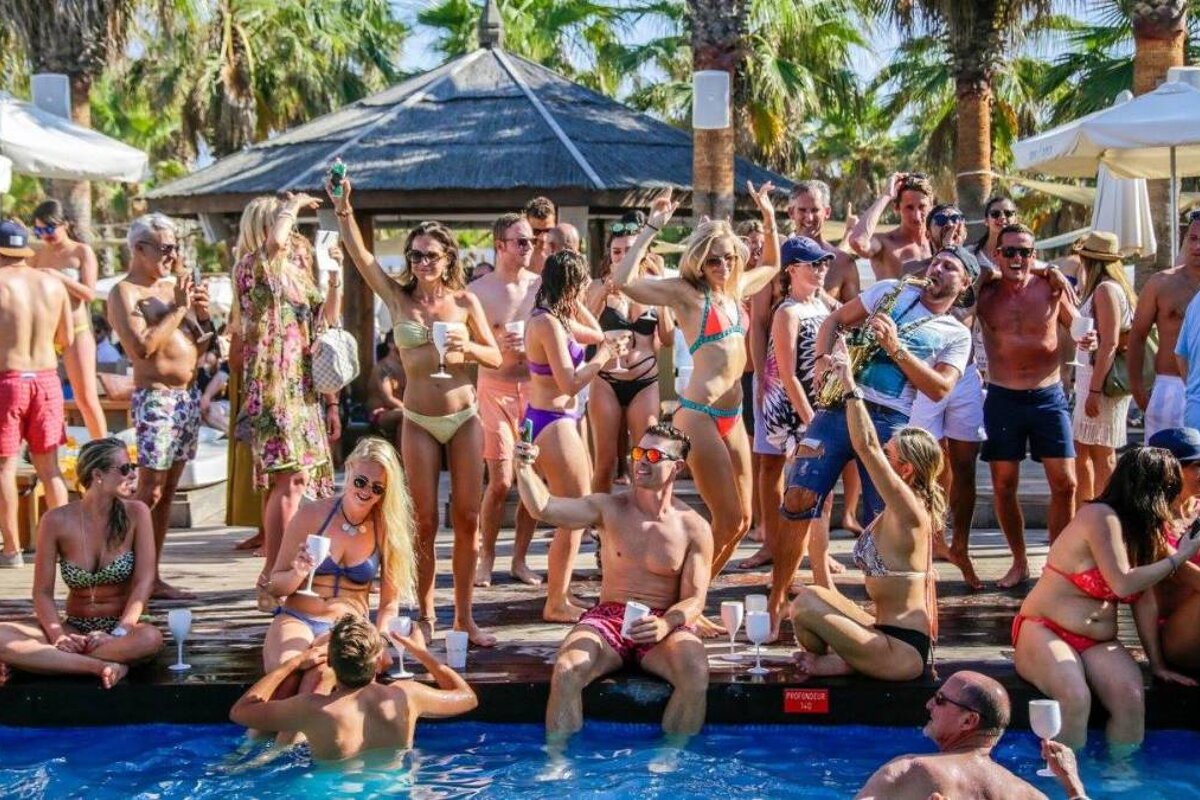 Summer hot spots in Saint-Tropez
Our guide to the best of St Tropez' sizzling summer fun 2018
By the beach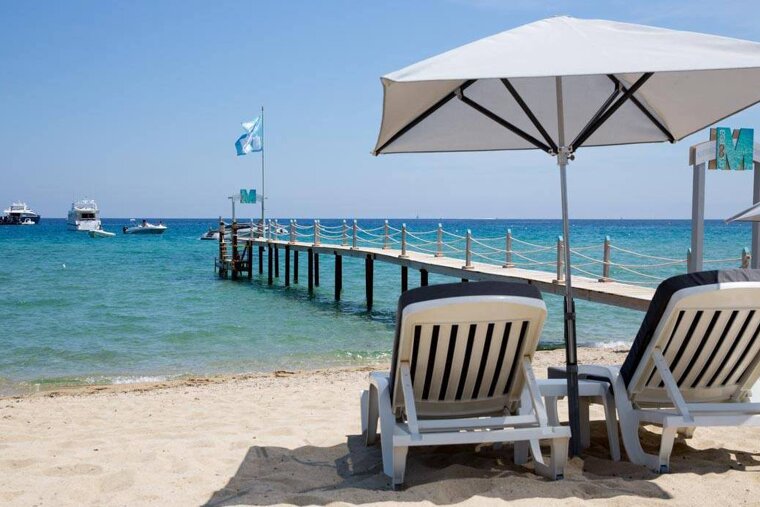 The beach clubs of Saint Tropez are legendary. Several have been welcoming the rich and famous from across the globe for decades, whilst others are ushering in the jet-set crowd of a new generation. Wherever you choose to spend your day at the beach you are sure to have a fabulous time, but if you want to see and be seen then you will certainly want to check out a few of these...
The Club 55 beach club is THE legendary address on Pampelonne beach, the luxurious stretch of white sand along St Tropez' east coast. With a casual style Club 55 had been open since it's creation in 1955 and is frequented by Elton John, Bono, Kate Hudson and many more famous faces.
Moorea Beach club, like many locations along this beach, offers great food, fantastic relaxed bar areas, along with wellness treatments and a boutique shop. Yes, these can also be found in other establishments but Moorea has been around since the 1950's and they do it in style. If you are lucky enough to enjoy a late-night party here, then it could be the highlight of your summer.
If a party is what you're looking for then look no further than Nikki Beach or Bagatelle beach club, where the music can be heard pumping out before you reach your destination.
In a restaurant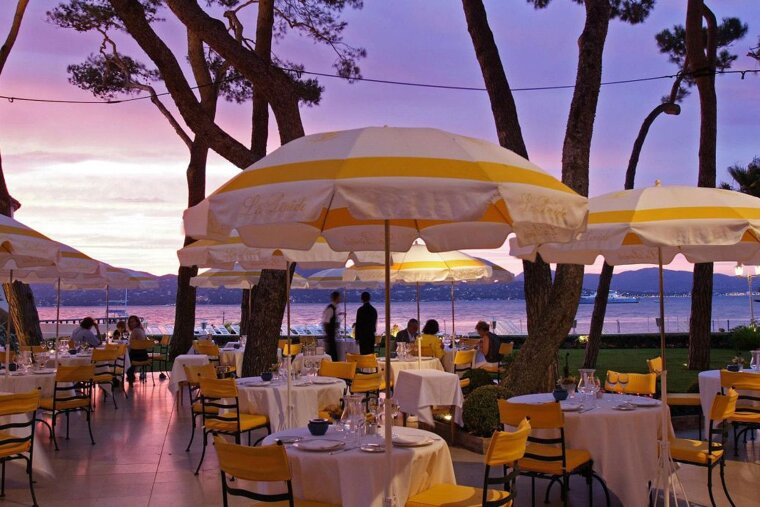 There are no shortage of good restaurants in St Tropez, from the spectacular 3 Michelin star La Vague d'Or to the delicious €3 slice of Pissaladerie from the boulangerie. Brasserie des Arts is a very popular and trendy brasserie that serves up decent food for fairly reasonable prices. It's got a terrace outside on the bustling Place du Lices that affords some of the best people watching on earth, and the atmosphere really ramps up as the afternoon goes on. By night-time, there's a real party going on, with music until 02:00.
We would definitely recommend that you have a drink overlooking the port, perhaps at Sénéquier. With its trademark red awning and crowd of pavement tables on the cobbles, you can take a spot here and look across the street to where the superyachts are berthed cheek-by-jowl along the quay. Watch the guests come on and off the yachts or just enjoy the ambience and bustle of Saint Tropez in the summertime.
Where to pass your time
Polo is a rich man's sport and one that is highly entertaining and highly popular in St Tropez. Take the opportunity to join the elite in the south of France and attend a polo tournament at the Saint Tropez Polo Club. There's a real atmosphere of glamour and pomp on the tournament days held on Sundays during summer - and it's great fun besides. Time to dress up and order a glass of champagne.
Spend an afternoon browsing the shops. It doesn't matter if you buy or just window-shop: there really are some lovely boutiques in Saint Tropez. Wander through the cobbled lanes, admiring the designer labels, beautiful art galleries, gift shops, and make sure that you are seen in the latest St Tropez trends.
If there is one activity you can do in Saint Tropez that connects you with local culture and history, it's playing a game of boules in Place des Lices. The dusty square (which also host the local market) was once a medieval jousting ground, and today it's a charming place to gather under the shade of the historic plane trees and play boules with the locals. Take a table at a café afterwards and enjoy some Provencal rose and some snacks, you are sure to be amongst some rather glamorous locals here.
Dance until dawn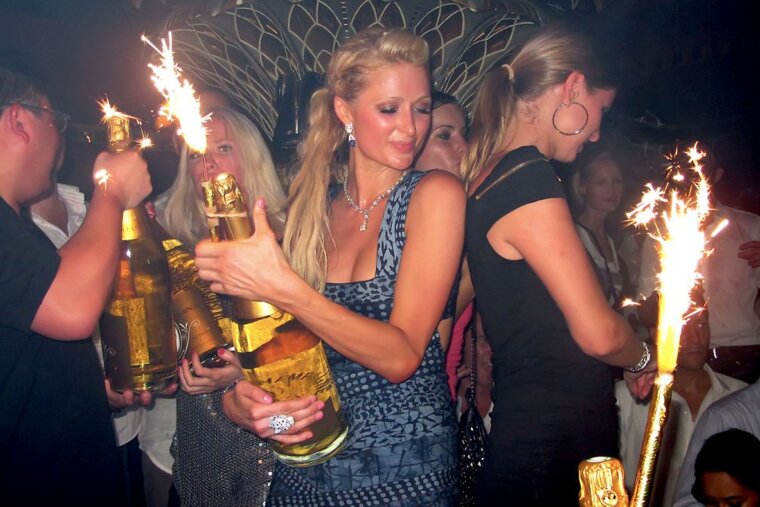 The Caves du Roy and the VIP Room are two exclusive clubs favoured by the jetset but there are plenty of other nightlife options in Saint Tropez that you can enjoy. Many of the bars around the port turn into late night clubs with live music, DJs and magnums of champagne being served with sparklers that burn like flames.
However, for the ultimate St Tropez experience you should visit the most famous nightclub in France, Les Caves du Roy situated in the Byblos Spa Hotel. The club is a popular choice for celebrities like P-Diddy, Beyoncé and many more, so it is definitely one of the best places to be seen in Saint Tropez. 2017 saw a complete refurbishment of the club.
Location