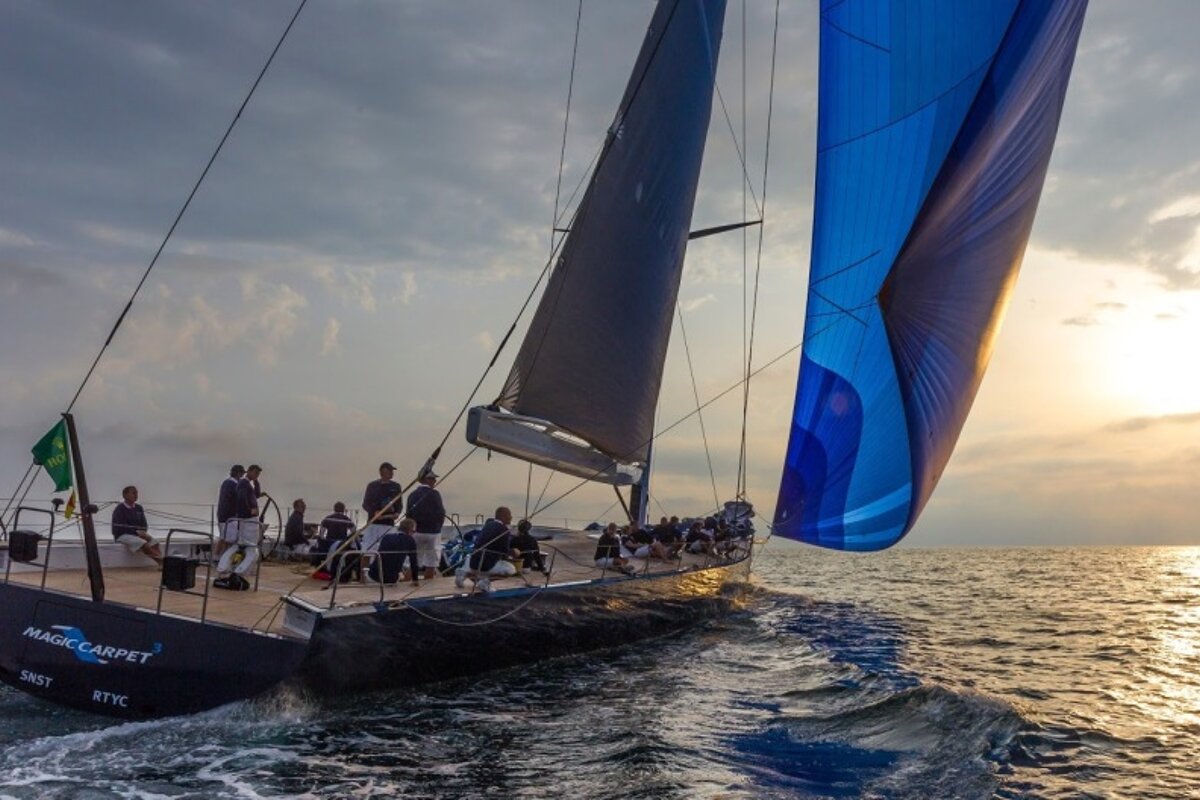 Main Events in Saint-Tropez
Discover the main Saint-Tropez events in the year
There are numerous events in Saint-Tropez organised year-round. From quirky local affairs to large scale sporting spectacles there is always something worth seeing.
We've listed the the major annual Saint-Tropez events below, but you can also check our Events Calendar for the latest updates.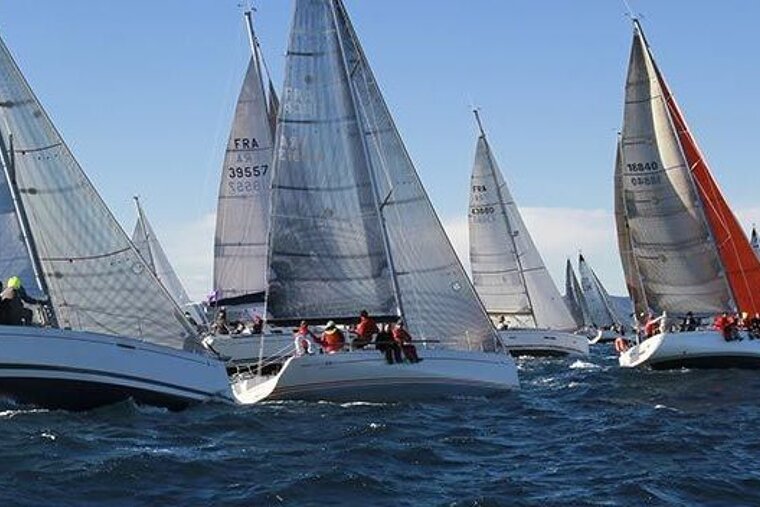 January Events in Saint-Tropez
The beginning of a new year is always a good time to celebrate, and if you're here whilst this event is on it's well worth a look-see.
Le Challenge Interclubs
The first regatta of the year takes place in the Bay of Saint-Tropez. The Challenge Interclubs inaugurates the sailing season with a race in which four local sailing clubs compete against each other during four weekends throughout the year, starting in January. Dates & details.
February Events in Saint-Tropez
February is the school holidays, and love is in the air in Saint-Tropez. It is the perfect romantic destination, so be sure to book in advance if there's somewhere you'd like to take your loved one this Valentines.
Valentine's Day
There will be no shortage of places to go to celebrate with your loved one whilst in the land of romance. Be sure to book early if there's that certain spot you would like to go with your special someone.
Corso Fleuri, Bormes-les-Mimosas
Bringing some colour into the area, the mimosa blooms are a great prelude to Spring. The nearby town of Bormes les Mimosas hosts perhaps one of the most famous festivals that celebrates this soft yellow flower, the Corso Fleuri. But a drive along the Route du Mimosa at any point in February is a real treat. Flower parades can also be seen in Cavalaire and Sainte-Maxime during February. Dates & details.
Le Challenge Interclubs
The Challenge Interclubs which started in January, continues into February. Dates & details.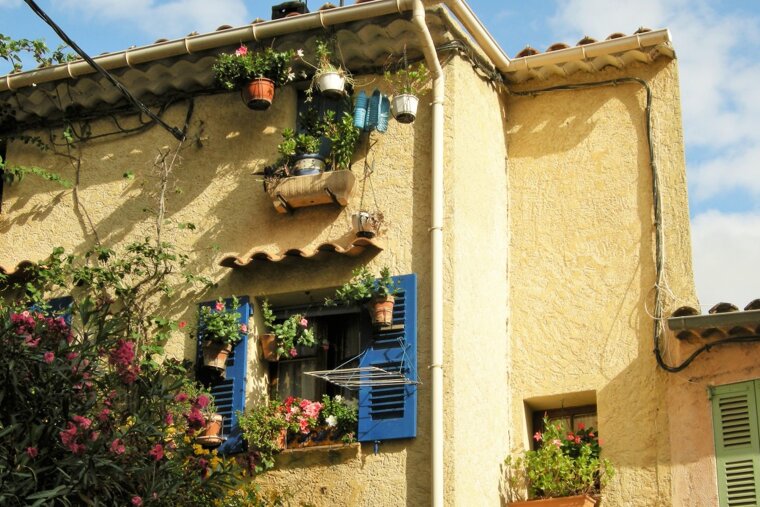 March Events in Saint-Tropez
As temperatures on the coast start to warm up, why not go for a little run.
Marathon du Golfe de Saint-Tropez
This beautiful marathon course runs all along the Saint-Tropez Gulf, from Sainte-Maxime to Cavalaire-sur-Mer via the town of Saint-Tropez. Run through forests, fishing villages, vineyards and enjoy breath taking views of the sea. Dates & details.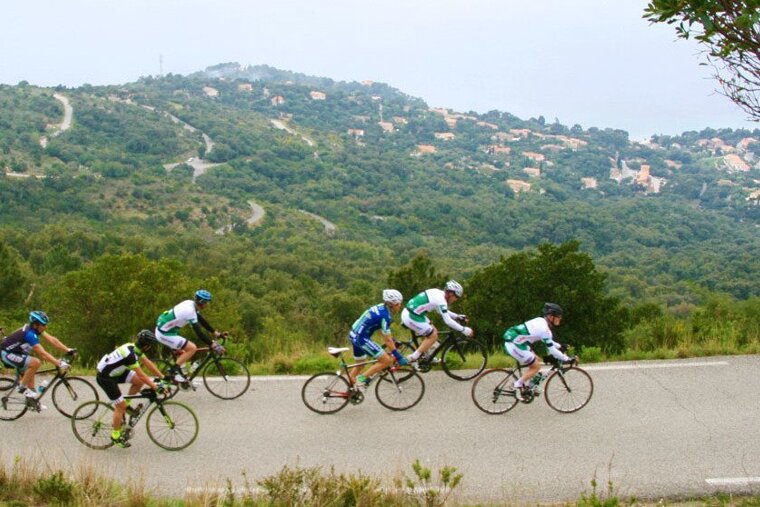 April Events in Saint-Tropez
Spring is definitely in the air and sea temperatures start to warm up, however it's still a bit fresh for a dip. Keep an eye on local listings and our Events Calendar for updates on what's going on.
Granfondo Gassin Golfe de Saint-Tropez
This Grand Trophy Cycling Event takes place in the first half of April. Tackling the distance between Gassin and Saint-Tropez through beautiful coastal roads and challenging cols, there are three distances to choose from: 162km, 132km and 62km. Dates & details.
Les Medievales de Cogolin
A wonderful event held in the middle of April which features everything medieval, from Templars to knights battling, parades, medieval design workshops and various performances bound to delight your family. It's free entry throughout the weekend. Dates & details.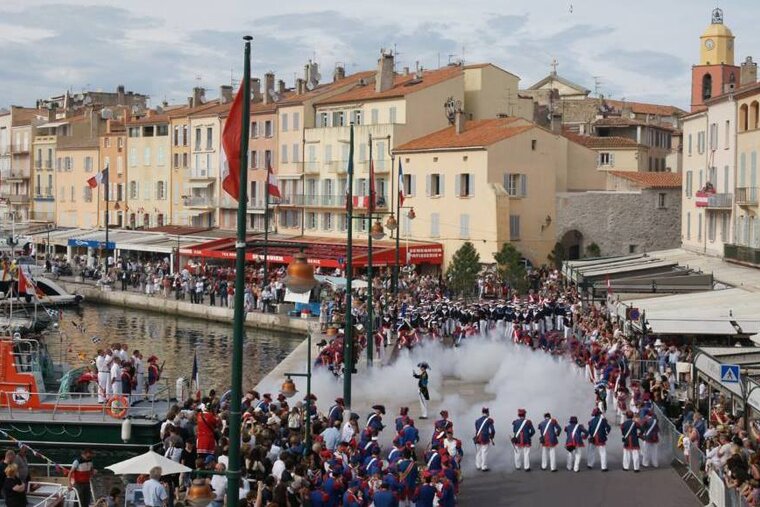 May Events in Saint-Tropez
With the month of May we make time for celebrating the arrival of spring...and bikes and boats of course.
Les Bravades de Saint-Tropez
Les Bravades is a very long-standing traditional festival which happens annually in May to celebrate the patron saint of Saint-Tropez. The town is dressed in white and red, the colours of the Pirate City, to applaud its military parades. They remind everyone that the inhabitants of the city were always ready to take up arms to defend themselves against those who threatened the peace and prosperity of their city. Every year, fifes and drums precede the sailors and other musketeers in a peaceful parade. Cogolin, Fréjus, La Garde Freinet and Sainte-Maxime also hold their own versions of Les Bravades. Dates & details.
Harley Davidson Euro Festival, Saint-Tropez
The Harley Davidson Euro Festival is possibly one of the most exciting, exhilarating and downright entertaining events in the Saint-Tropez calendar. An insight into these incredible-looking machines and the people who are passionate about them, from the fashion and music to the wheeling and dealing of the traders. A great four-day-long festival in the streets of Grimaud and around Saint Tropez. Dates & details.
Voiles Latines, Saint-Tropez
Latin-rig sailboats from all over the Mediterranean will gather in Saint-Tropez for a long weekend in May showcasing the beauty of one of the oldest types of boats in the world. There will also be live music, skill shows, arts, crafts and gastronomy celebrating Mediterranean culture. Dates & details.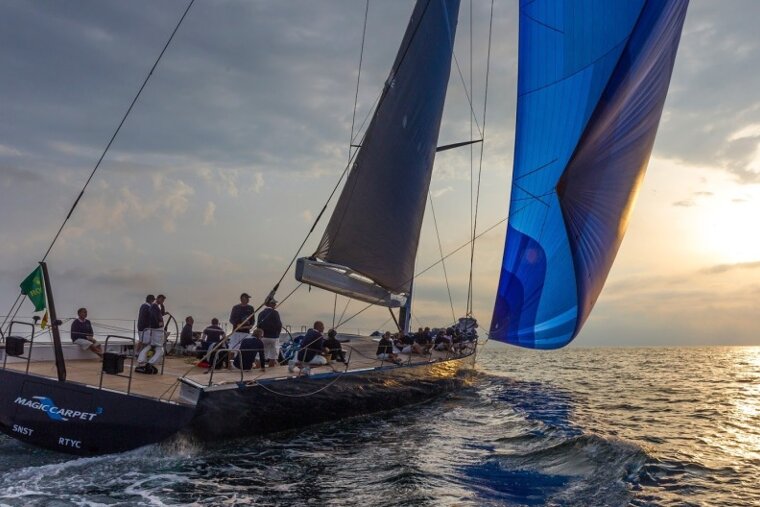 June Events in Saint-Tropez
Summer arrives with an array of festivities including the French national day of music.
Giraglia Rolex Cup, Saint-Tropez
As a port town, Saint-Tropez is well known for yachting and sailing, and this is one of the most prestigious offshore races in the Med, consisting of three days of inshore racing in the bay of Saint-Tropez followed by a 243-nautical-mile offshore race. Dates & details.
Bravades des Espagnols, Saint-Tropez
This annual event commemorates Saint Tropez's victory against a fleet of 21 Spanish ships on 15th June, 1637. Expect to see plenty of uniforms and muskets as the locals dress up to celebrate this day. Dates & details.
Fête de la Musique
Next up is this ever popular event celebrated across the whole of France on 21st June. Launched in 1982 by the French Ministry for Culture, the Fête is different from a music festival in that all the concerts and performances are free to the public and none of the artists are paid. Authorities waive normal licensing laws, allowing the revelry to continue as long as there are people with the stamina to enjoy it. It is definitely one of the not-to-be-missed events of the summer social calendar. Dates & details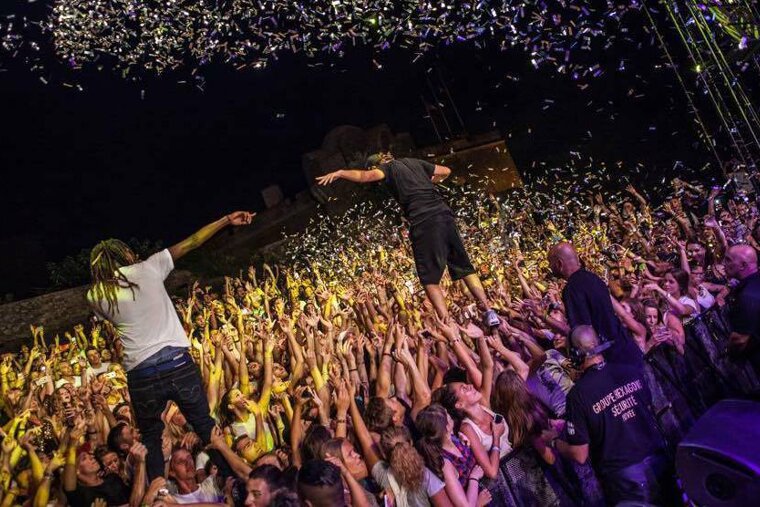 July Events in Saint-Tropez
As the temperatures ramp up a notch, so do the number of events and you'll find Saint-Tro' is buzzing with activity with so many sporting and musical events.
Les Grimaldines, Grimaud
The castle in Grimaud hosts Les Grimaldines, a month-long festival starting in the middle of July featuring all sorts of international arts and performances, from dance to concerts and displays. A truly atmospheric summer festival. Dates & details.
Festival Terre Mer, Cogolin
Cogolin has its own summer festival, the Festival Terre Mer, held throughout July and August. It features shows, performances, music concerts – some free of charge. Dates & details.
Bastille Day
A national holiday with various activities being held across the city, in memory of the storming of the Bastille on the same date in 1789. Look out for those fireworks! Dates & details.
Les Nuits Classiques, Ramatuelle
The open-air Amphitheatre de Verdure in Ramatuelle hosts this popular classical music festival in late July against a breathtaking backdrop. Dates & details.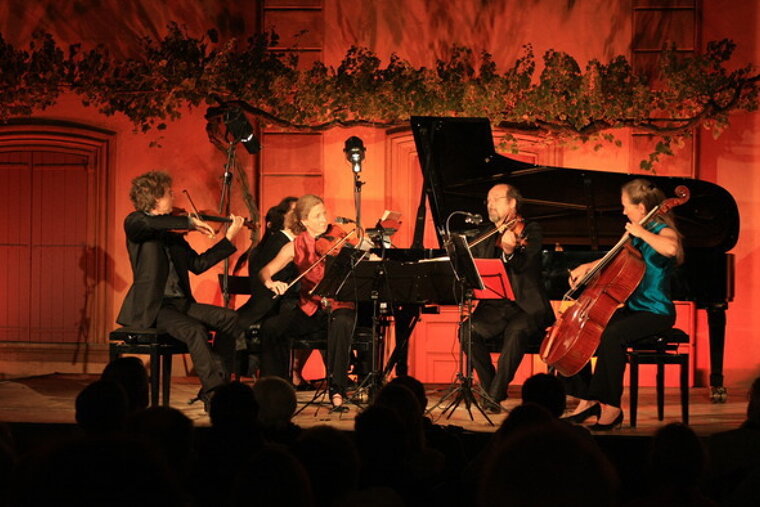 August Events in Saint-Tropez
August is always a busy month, so keep your eye on local listings and our Events Calendar for updates on what's going on.
Les Nuits du Château de la Moutte, Saint-Tropez
Jean Philippe Audoli, director of the festival organises great classical and jazz concerts in the courtyard of the 19th-century castle of La Moutte. Several dance performances and plays also feature during the event. Dates & details.
Ramatuelle Jazz Festival
Created in 1986, the Ramatuelle Jazz Festival focuses on swing Jazz featuring many American and French musicians, oscillating between new discoveries and established musicians. In addition to an exclusive program, Jazz à Ramatuelle tirelessly promotes local musicians and delights an audience of new-music lovers with free concerts every night. Dates & details.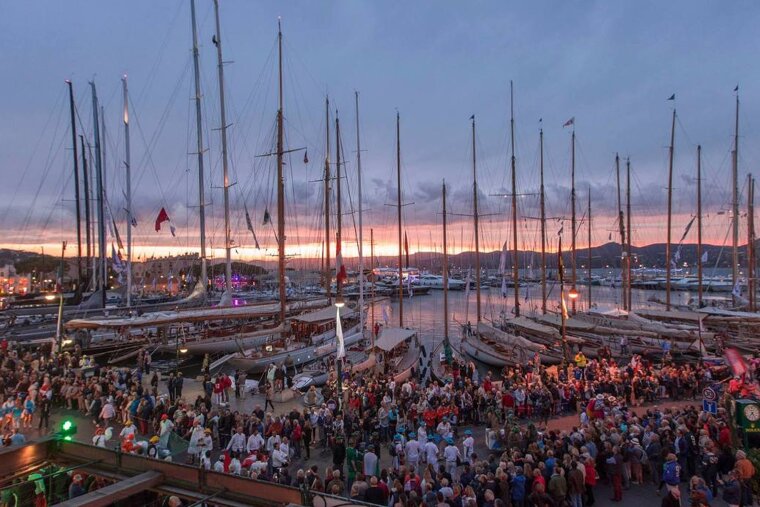 As the summer crowds dissipate don't worry there's still plenty going on.
Les Voiles de Saint Tropez
The month of September brings with it the winds and one of the most famous and exciting events in the Saint-Tropez calendar. This classic regatta ends the Mediterranean sailing season. With 300 yachts, both traditional and modern, this regatta creates a magnificent sight both spectators and competitors enjoy and brings an autumn week full of maritime effervescence. Dates & details.
European Heritage Days
Exceptional locations around France, including Saint-Tropez, will be open to visitors on the 'Journées du Patrimoine', a European-wide event. The European Heritage Days (EHD) are an annual event in which members of the public are encouraged to immerse themselves in local history and culture. Museums, churches, and galleries all open their doors to the public for a weekend in September. Dates & details.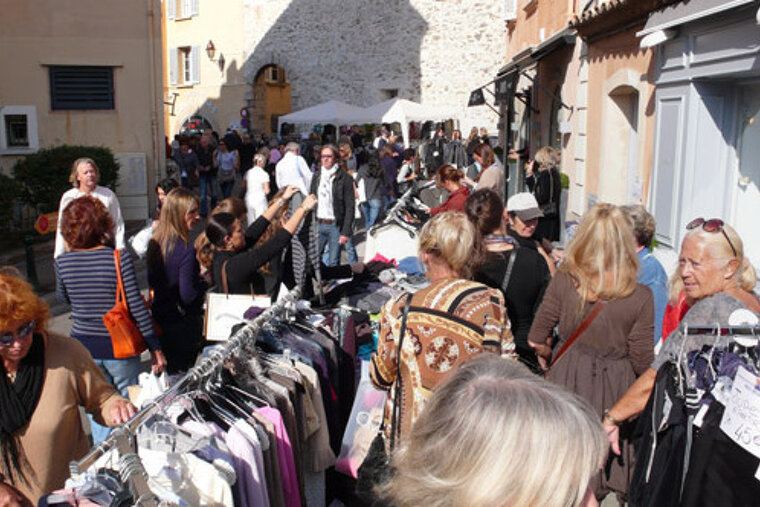 October Events in Saint-Tropez
The summer months may seem a distant memory, but during the Toussaint holidays that usually fall towards the end of the month there's always plenty going on. Take a look at the Events Calendar for more ideas of what's on and where.
Fetes de la Chataigne, Collobrières
The last three Sundays of October sees the town of Collobrières, about 40km west of Saint-Tropez, come alive with stalls selling chestnut-related items, from food to handicrafts. Artisans also feature their works. This is a traditional country fair where locals mingle with visitors and share a glass of something warming and, of course, roasted chestnuts. Dates & details.
La Grande Braderie de Saint-Tropez
The Grande Braderie is a famous sale which lasts for four days in October, where local stores and famous French and foreign designer brands, such as Chanel, Gucci and Prada, sell their goods for a fraction of their original price. In addition to all the great bargains, there is a friendly and festival style atmosphere in the streets. Dates & details.
November Events in Saint-Tropez
A very quiet month for events, but there's still one major one on the calendar. As we enter the autumnal and winter months and the wind begins to pick up, the stage is set for more sailing.
Voiles d'Automne
The Société Nautique de Saint-Tropez organises regattas almost year round. The 'Voiles d'Automne' or Autumn Sails which since its inception in 1997 has attracted more and more participants and spectators. 60 yachts take part in a race which, despite the sometimes challenging weather conditions at this time of year, has always been a huge success. Dates & details.
Le Challenge Interclubs
Four local sailing clubs compete against each other during four weekends throughout the year, starting in January and finishing in November. Dates & details.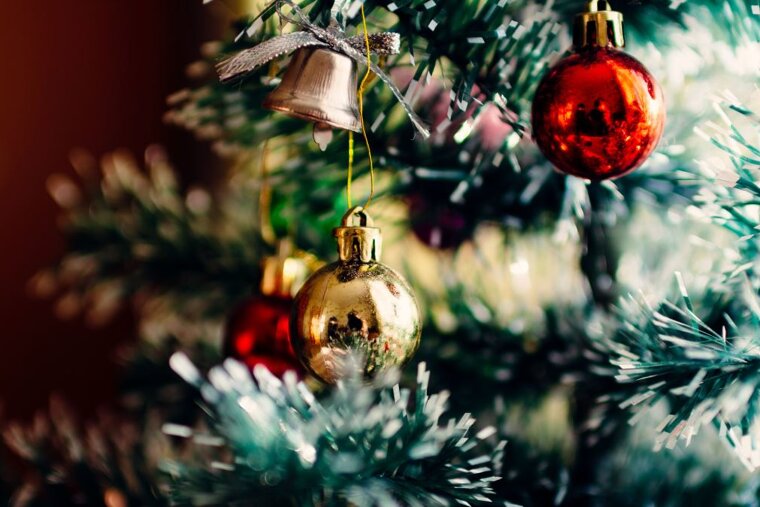 December Events in Saint-Tropez
A time of year for festive celebrations.
Noël​ (Christmas)
In France, the biggest celebration of the festive holidays takes place on Christmas Eve, which is when families gather together and share a banquet that usually includes oysters, foie gras, caviar and turkey or goose.
Reveillon du Nouvel An (New Year's Eve)
Celebrated all over the South of France with plenty of spectacular firework displays, for New Year's Eve some villages also have live music and dancing. Most of the bars and restaurants will host special parties and serve gourmet menus to commemorate the start of the new year.