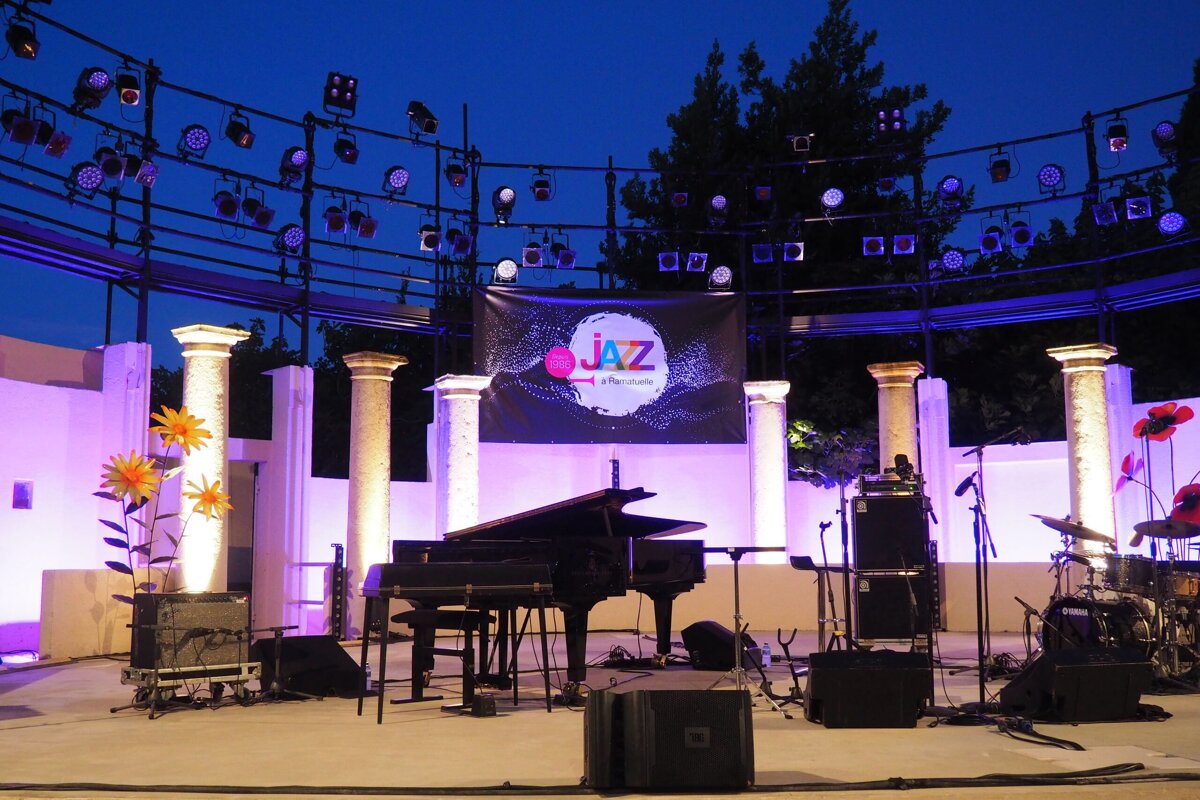 Ramatuelle Jazz Festival
Jazz festival played in an historic theatre and its gardens
Created in 1986, the Ramatuelle Jazz Festival focuses on swing Jazz featuring many American and French jazz musicians oscillating between new discoveries and established musicians.
In addition to an exclusive program, Jazz à Ramatuelle tirelessly promotes local musicians and delights an audience of new-music lovers with free concerts every night. This parallel event, called Festival Off, takes place every day from 18:30 and 22:45 in the theatre's gardens. They also serve salads and drinks to enjoy while you listen to music.
What to see
Nestled at the foot of the village, the olive grove hosts the lively Off festival with special concerts you will not hear elsewhere.
History
Created in 1985 by Denis Antoine, then postman of Ramatuelle, at the same time as Ramatuelle's other great summer event, the theatre and variety festival. Organised with the local festivals committee, a jazz night in the olive gardens near the site of the new amphitheatre will give rise to, a year later, the first edition of the Ramatuelle Jazz Festival with the help of saxophonist Guy Lafitte.
Location
Ramatuelle, Saint-Tropez