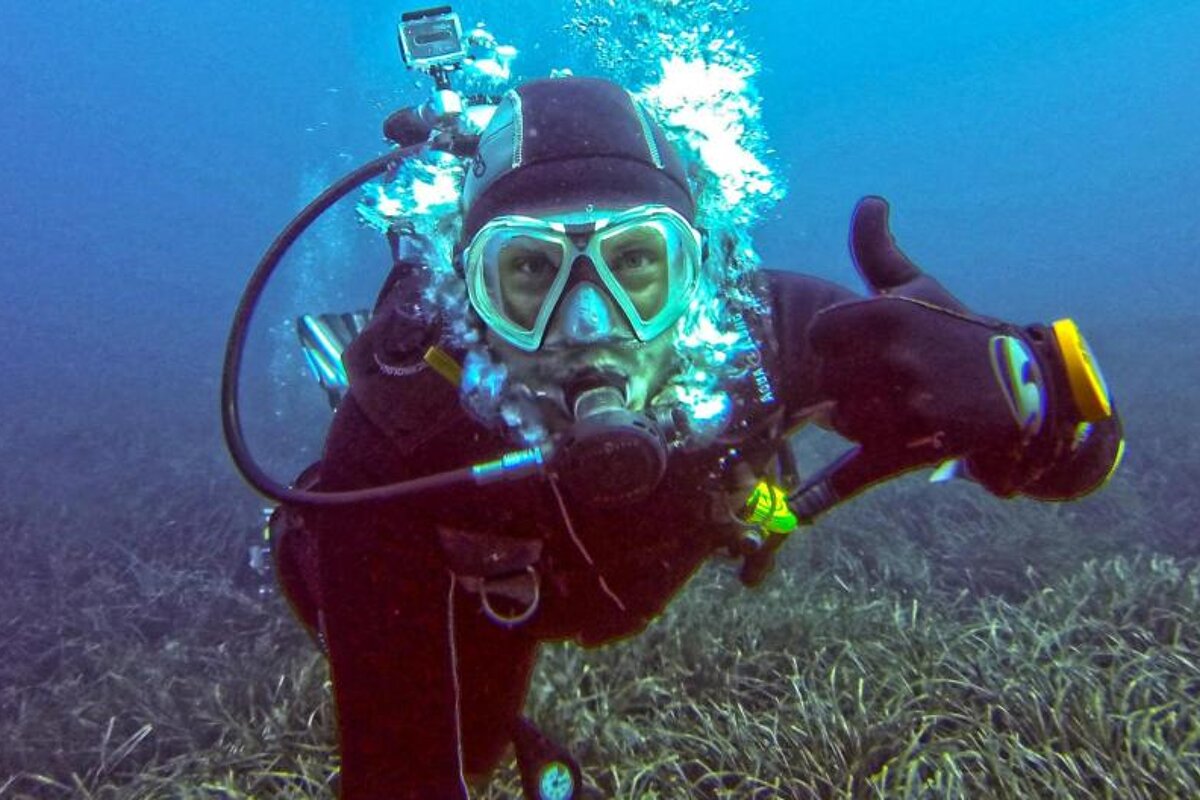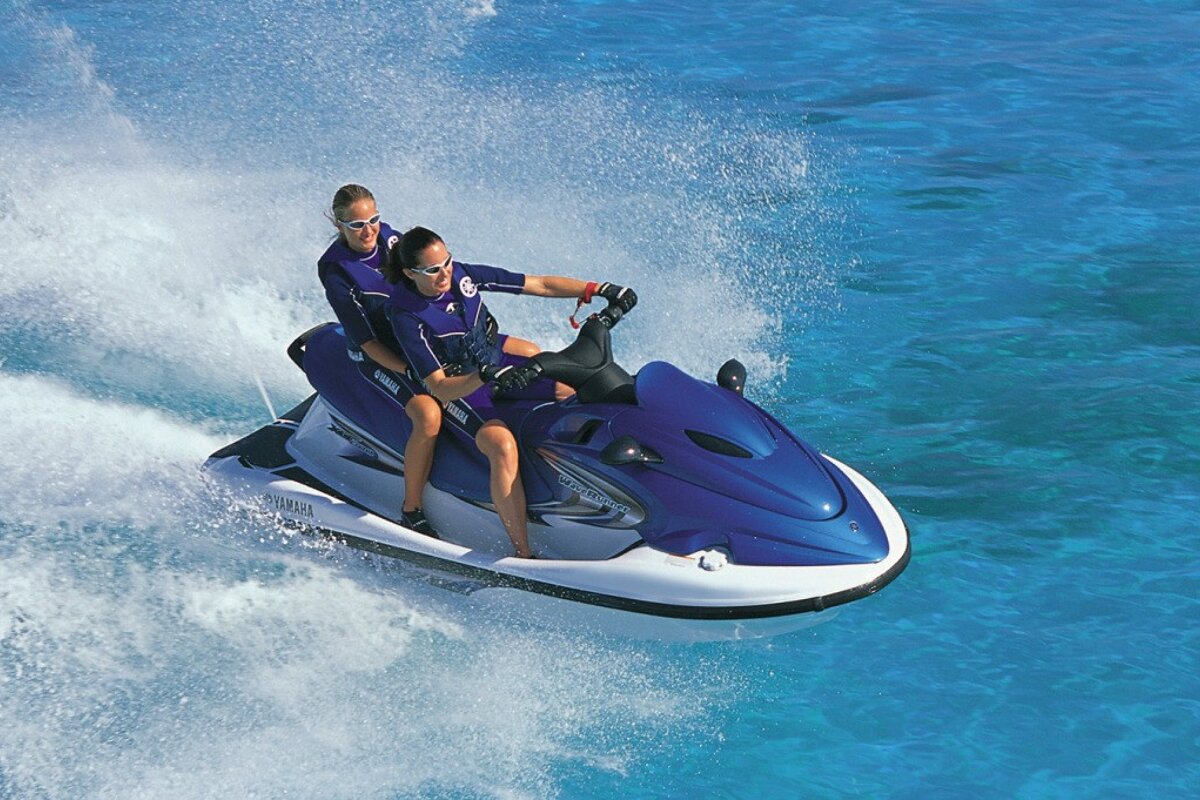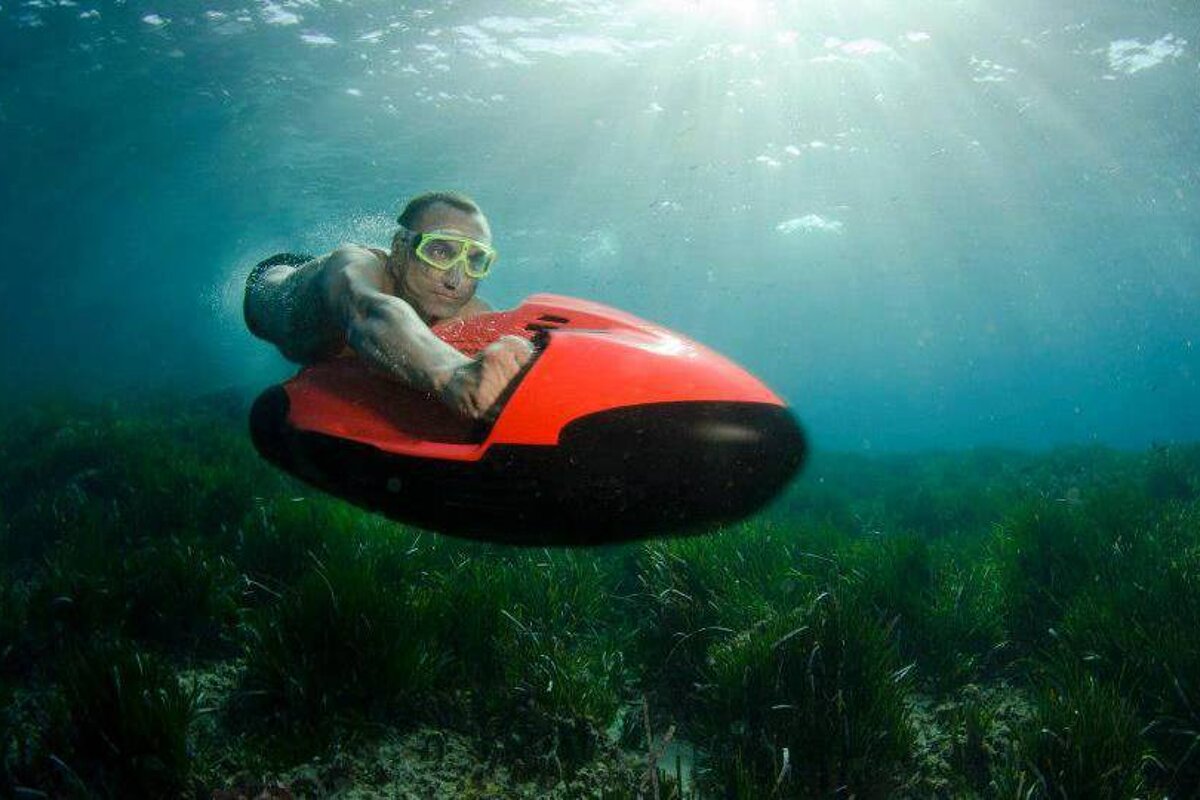 Watersports To Do in Saint-Tropez
Discover the top Saint-Tropez watersports
The glittering coast of the French Riviera comes alive in the summer months with the sounds of splashing and buzzing, squeals and laughter as holidaymakers head to the sparkling Mediterranean in their thousands to enjoy a huge range of watersports.
The glamorous village resort of Saint Tropez offers all the watersports you could imagine along its famed 5km Pampelonne Beach, from jetski-ing, wakeboarding and parasailing to paddleboarding, snorkelling and diving. There are pontoons set up with slides and pedalos, as well as banana boats and tubing…and the new kid on the block: flyboarding!
Diving & Snorkelling
The Gulf of Saint Tropez offers what is probably the best diving and snorkelling opportunities along the Riviera, with over 60 listed dive sites in the area.
Wreck Dives: There are some excellent wreck dives around Saint Tropez, including the very well known mine laying submarine, The Rubis. This 66 m vessel sits in great visibility on the sandy seabed in 40m of water, and while it's now unsafe to enter the hull there's lots to see, including intact torpedo launches and some great flora and fauna. Other good wreck dives include: a Maltese yacht, the Relax (35m deep); a torpedo boat Le Poursuivante (58 m deep); the Togo, the Donator, the Grec, the Espingole, and the Tell.
Other Dives: For those more interested in marine life than sunken ships, there are several sites to choose between. Just off Pampelonne Beach itself you'll find La Roche Rousso, a fantastic rock that goes down to 45 m and is home to a wide array of fish. Across the bay at Saint Maxime you'll find the underwater rock plateau Les Sardinaux, offering some spectacular underwater topography and rock formations This site sits just off the lighthouse so it great for beginners- although even advanced divers will enjoy the diverse fish species, pinnacles and deep drop offs. For those wanting something trickier, head to the rarely-dived Rock of Lobsters, which has a great red and black coral coverage as well as lobsters, John Dory and Conger Eels.
Sailing & yachting in Saint-Tropez
Saint Tropez is famous for yachts- from dazzling superyachts to the classic wooden yachts that converge on its harbour for the famous Voiles de Saint Tropez regatta each autumn.
If you fancy learning to sail in Saint Tropez, the Société Nautique de Saint Tropez is your best bet- offering sailing lessons for groups and private classes in Canoubiers Bay. The "Société Nautique" is affiliated to the French Sailing Federation.
For those wanting to enjoy a day on the water on a motor yacht or speedboat, there are several yacht brokerages to help you, whether you're looking for a superyacht for a week or a dinghy for a day- look at our Yacht Charters (link below) Boat Hire listings for details.
For information on chartering yachts and planning boat trips along the Riviera, see our guides.
Waterparks
Across the bay in Sainte Maxime you'll find the newest of the Aqualand waterpark franchises. Open from 24 June to 30th of October, the park has Rapids, Flying Boats, a Children's Paradise for younger kids, Kamikaze, Dark Twist and other rides and facilities, including a restaurant and snack bar. This is reportedly a park better suited to younger children; if you have teenagers they will likely be happier at the larger Aqualand Park at nearby Frejus, where the rides are more catered to older children.
Waterskiing & Wakeboarding
There are several motorised watersport rental companies to choose from along Pampelonne Beach- see our listings for details.
Jetski and wakeboarding: Remember- the best time for these sports is early in the morning before the sea breezes pick up and ruffle the water. Further afield, there's a watersports park at Le Muy with cable ski-ing and ramps.
Jetskis: Those wanting to ride a jetski need to know that you need a license to operate a jetski in French waters, or you can ride with someone already qualified. You can gain your jetski license in Saint Tropez through the RYA, but it takes a day. If you have your license, you will need to wear a life-jacket and follow all local speed limits and regulations- the water police really are cracking down after some nasty accidents so be aware!
Flyboard: The new craze in motorised watersports is the flyboard, or jetpack- where you strap on a jetpack which is connected to a jetski, which provides propulsion for you to fly 15 metres up in the air or 2.5 metres below the water's surface.
Seabobs: You can also rent seabobs – a kind of handheld underwater jetski- to cruise underwater. You could also use a seabob with scuba gear if you don't want to keep coming back up to the surface.
Safety: The waters around here get incredibly busy, so whatever you're doing keep an eye out for swimmers, divers and snorkelers-as well as yacht tenders which are zipping around like crazy between the yachts and shore in the high summer.
Windsurfing & Kiteboarding
Pampelonne Beach is well-known for kitesurfing and windsurfing due to the prevalent south-westerly wind. The Mistral and Tramontane winds create a consistent air stream, warm water and good waves ideal for wind sports, particularly out of season.
However, like so many beaches along the Riviera, kitesurfing is banned in summer due to safety concerns on crowded beaches. Luckily, the nearby beaches of St Aygulf (in direction of Cannes) and Almanarre (in Toulon direction) both have a kitesurfing reserve so you can go there year round. Mind you, the winds are a lot lighter in summer anyway so best to wait until October if you're planning your trip around kitesurfing.