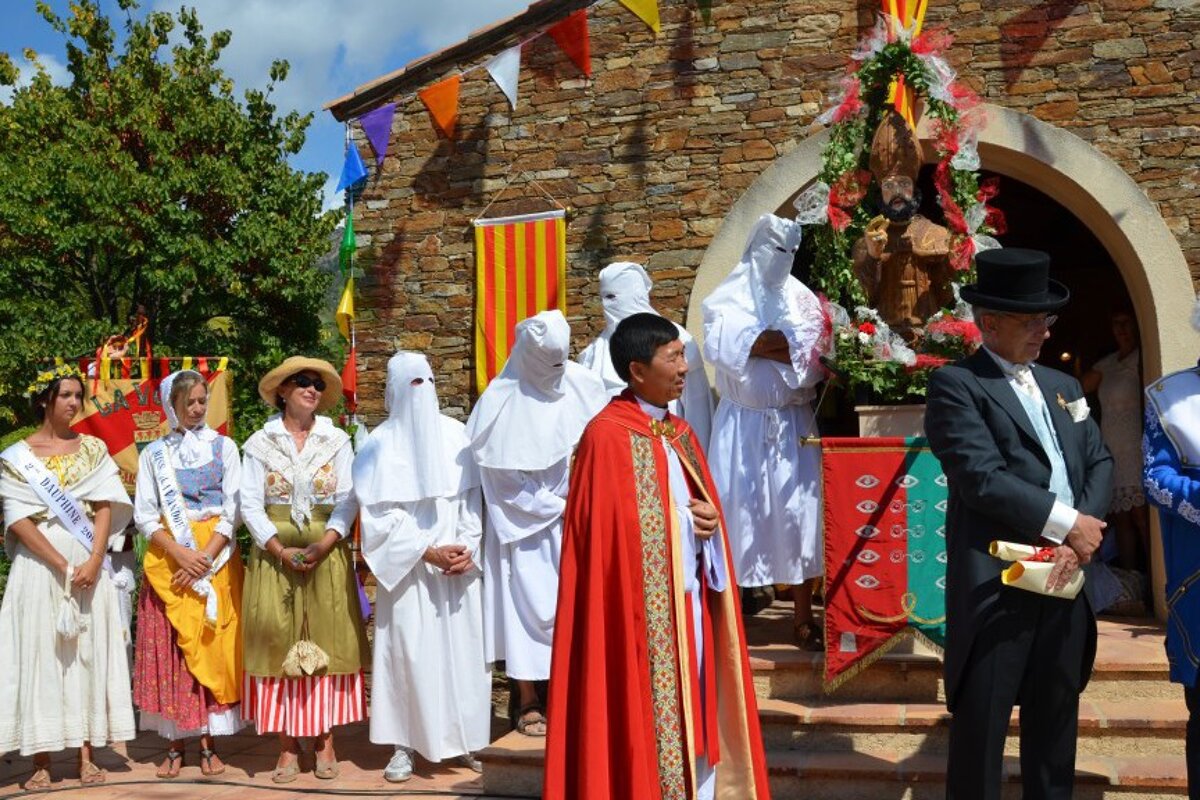 Fête du Romerage, Le Lavandou
Traditional village festival at Le Lavandou
A very traditional religious parade accompanied by folk dancing and music, and finished with three short theatre pieces.
This celebration began when Le Lavandou was nothing but a small fishermen's hamlet attached to Bormes. Once a year, local inhabitants would celebrate their patron, "Saint-Clair", organising a long and solemn parade.
Nowadays, the procession takes participants from the church of Saint-Louis to the chapel of Saint-Clair, through the beach, accompanied by folk music and dancing. It all ends with three short theatre pieces. There is also a popular Italian communal meal.
Contact
Address
Quartier de Saint-Clair
83980
Location
Le Lavandou, Saint-Tropez