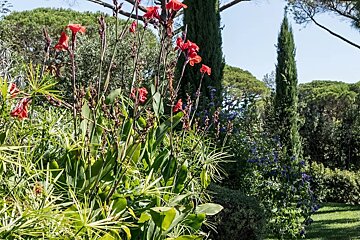 Rendez-vous aux Jardins, France
Discover private and public parks and gardens
The objective of this event is to introduce the public to the richness and diversity of parks and gardens and to raise awareness of the actions implemented by the Ministry of Culture and Communication in France.
Every first week of June more than 2,200 gardens and parks throughout the land open their gates and doors offering guided tours, demonstrations of know-how, exhibitions, musical walks, readings and even theatrical events are organised.
It has a different theme every year, last year it was "Gardens in the face of climate change", from insects to birds as well as sculpted animals or even zoological gardens. This year it's "Garden Music", a theme to evoke the many sounds heard in gardens; birdsong, other animals (frogs, insects, etc...), noises of water, plants, sound installations, music composed for a garden and more.
Find out more from the website as the programme is released, or browse through houses and gardens in Saint-Tropez which you may like to visit. Just click on the website link.
Venue
Private and public gardens across France.