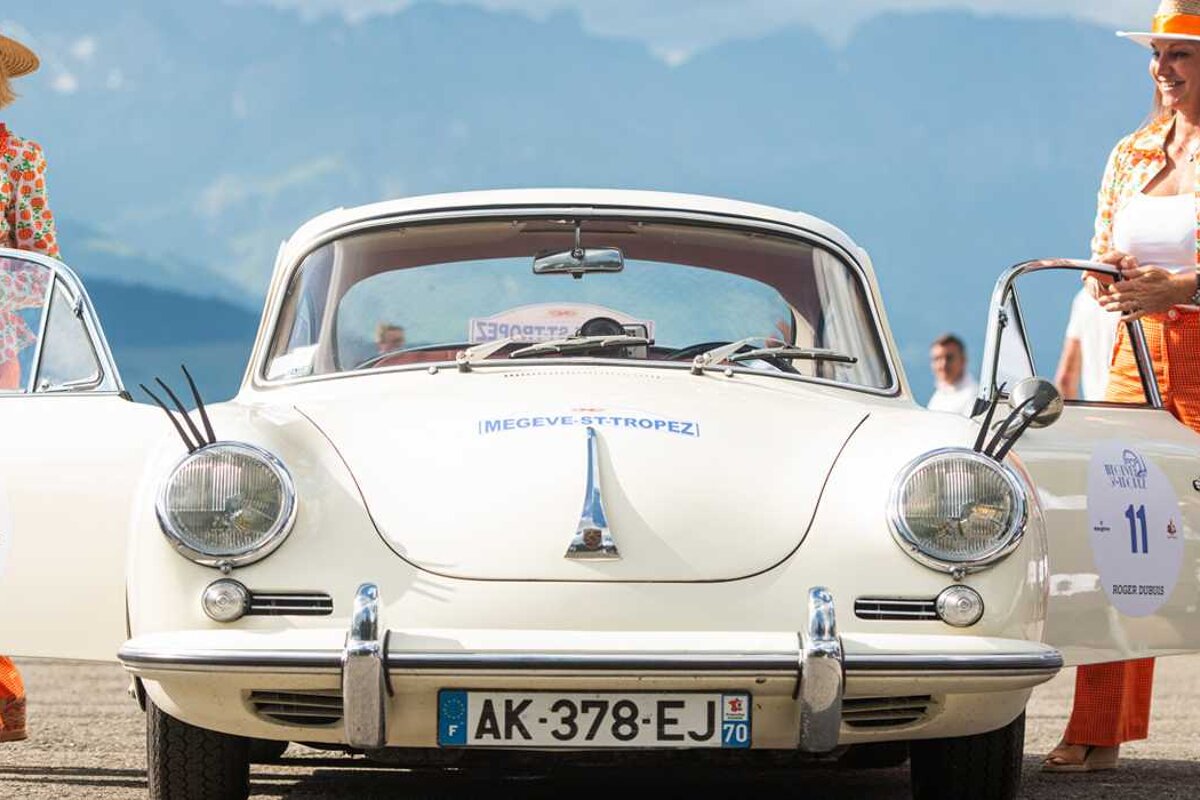 Vintage Car Rally Megève to St Tropez
Megève to St Tropez Rally
Megève to St Tropez offers to introduce you to the 900km linking the two towns by combining the mythical passes of the Western Alps to the beautiful roads of Provence, the Alpilles, the Verdon and the Massif des Maures to reach the Place des Lices in St Tropez.
The choice of linking Megeve in St.Tropez is a great opportunity to combine the pleasures of golf with that of a road trip driving a prestige car, whether classical or contemporary. Amateurs or enthusiasts, you have the choice to add the golf option when registering.
See the cars arrive in Saint Tropez at the Place des Lices in the heart of the town.
What to see
The rally crosses the Alps taking the famous route of the Grandes Alpes, offering stages in Alpe d'Huez and Serre Chevalier. There are 15 major passes to be overcome before making it to the port in St Tropez amongst the boules players.
Location