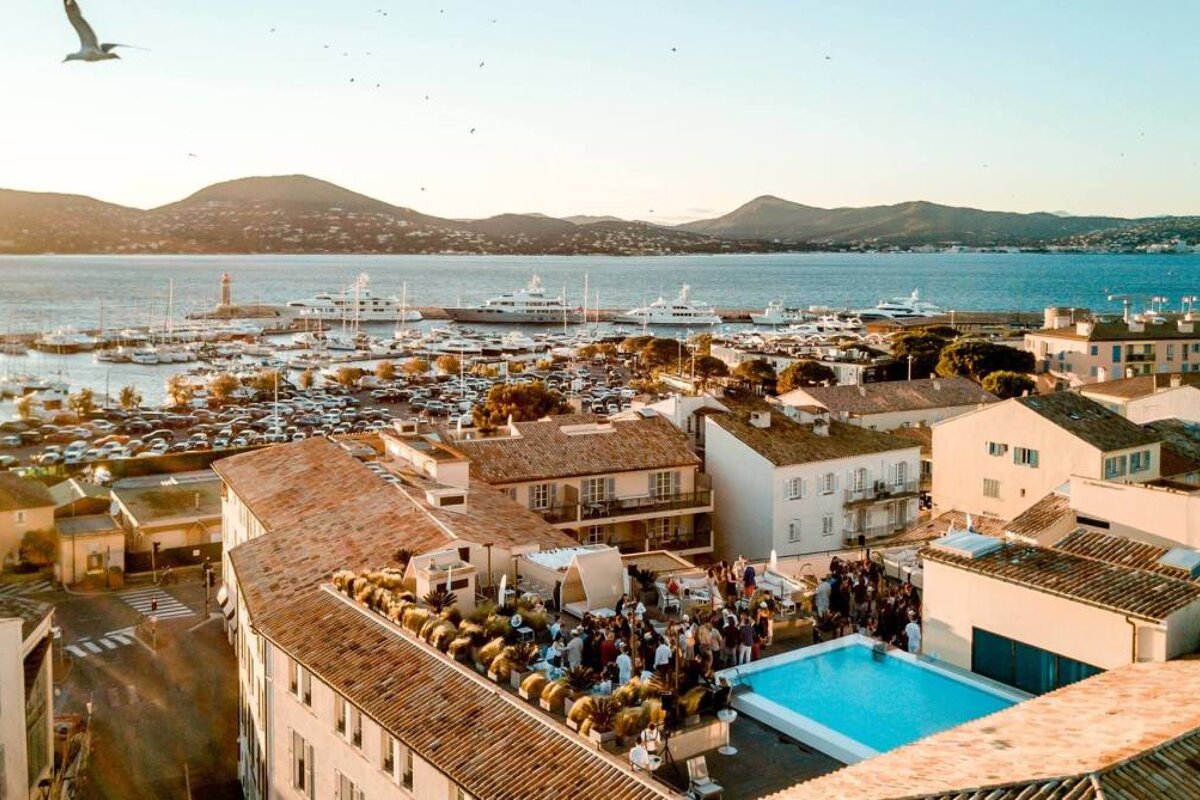 © Hôtel de Paris Saint-Tropez
Top 5 Saint Tropez luxury hotels for summer
The best hotels for glitz & glamour in Saint-Tropez
Each luxury hotel in saint Tropez has a distinct personality, with many having more than their fair share of celebrity history, stunning views and a lovely Provencal feel.
Saint Tropez hotels ooze a sense of glamour and local character, as each venue seeks to stand out and impress in a town built on fame, yachting and exuding taste and sophistication. Here are some of our top picks for 2019.
Celebrity Glamour at the Hotel de Paris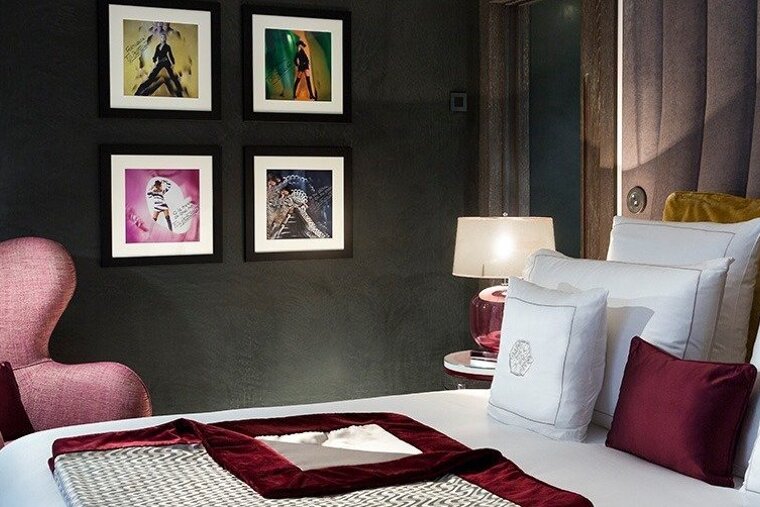 As you walk into the splendid lobby of this historic hotel on the Place des Lices, you are joining some very illustrious company. The Hotel de Paris opened in 1928 and celebrities immediately began flowing through its doors, heavy trunks in tow. Coco Chanel, Jean Cocteau and Clark Gable were just a few of the visitors in the early days, followed by Audrey Hepburn, Brigitte Bardot, Jean-Paul Sartre and Princess Grace of Monaco. After a grand reopening in 2013, the hotel's contemporary design now offers a fresh and stylish ambience that matches that of the village of Saint-Tropez while retaining an air of sophistication and a rich sense of its illustrious past.
The Serene Oasis of La Reserve Ramatuelle Hotel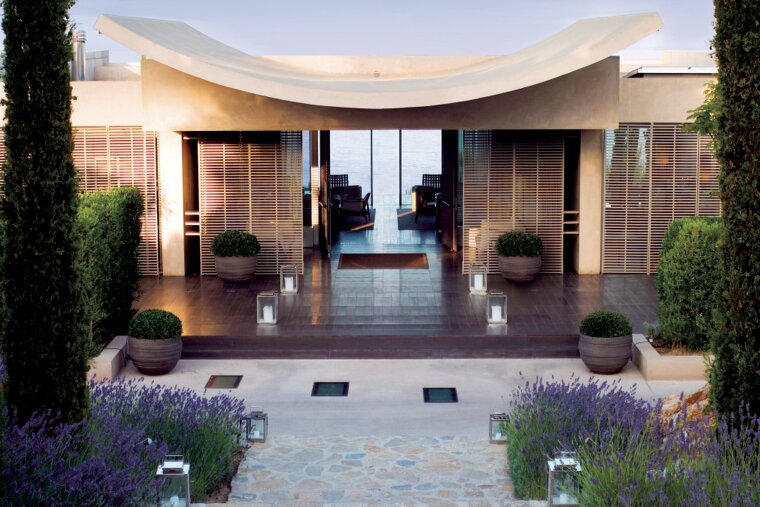 Hand your Louis Vuitton suitcase to the porter and adjust your flowing kaftan, for you have arrived. La Réserve Ramatuelle is a serene and decadent spa-hotel set up in the hills behind Saint Tropez, offering a breathtaking view over the wild coast rolling down to the sparkling Mediterranean. Surrounded by fragrant pines and with stunning terraces overlooking the coast, the suites and villas in this modern retreat are palatial, with crisp whites and warm sandy tones just adding to the feel of coastal glamour. The real highlight of this ultra-swish property is its 800m2 spa offering all manner of pampering, detoxifying and longevity programs, while its kitchen garden supplies produce for its Michelin-starred restaurant.
A touch of French-Oriental at Saint Amour La Tartane Hotel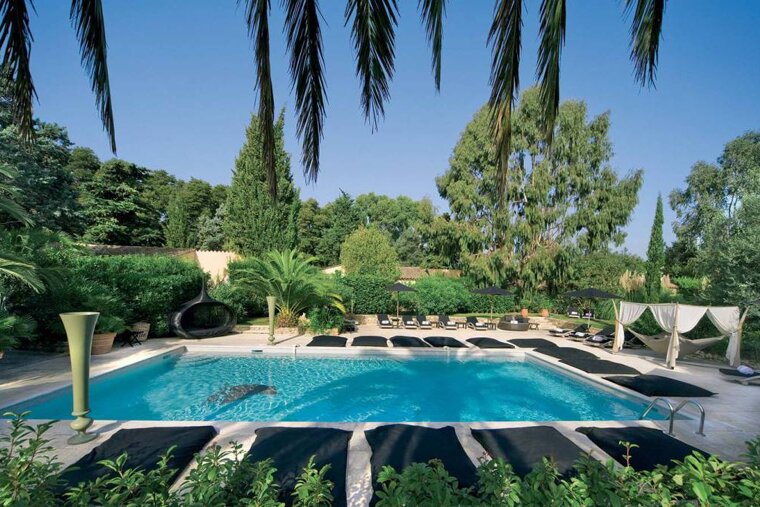 In an oasis of calm and lush greenery, the Hotel Saint Amour La Tartane enjoys a Balinese influence both in the decor and in the wonderful restaurant. This elegant and refined boutique hotel is situated at the heart of the famous capital of chic, Saint-Tropez, and just a stone's throw from the beautiful Pampelonne beach. If you fancy taking that refined luxury onto the water then this hotel offers you use of its luxury yacht for private sea cruises. The Baglietto "Chato" yacht promises guests an experience to remember.
The Provencal Artist Life at La Ponche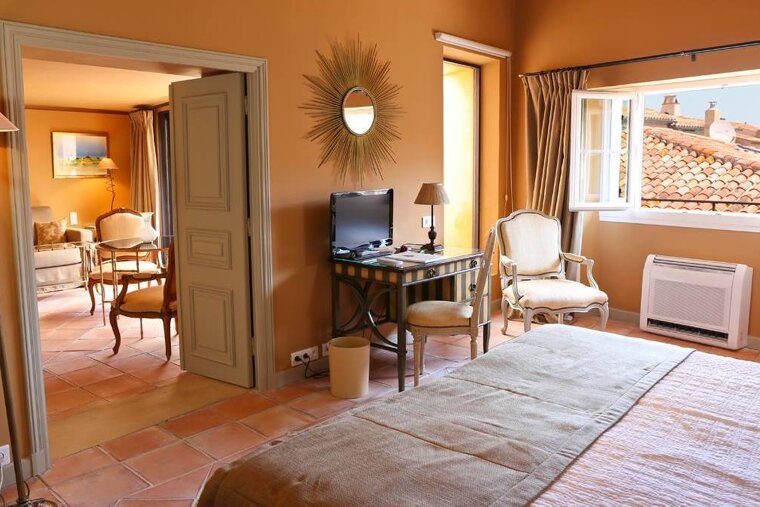 This wonderful Saint-Tropez institution is living proof that you don't need to stay at the Hotel de Paris to travel in the footsteps of celebrity royalty. La Ponche Hotel is a family-run historic hotel in the old village that has been playing host to artists, writers and celebrities since Picasso used to sit and chat with the owners when it was a simple fishermen's bar. Today, the daughter runs the hotel and, despite the passing of time, it retains that wonderful sense of rustic glamour and artistic liberty.
Old Village Charm at Le Yaca Hotel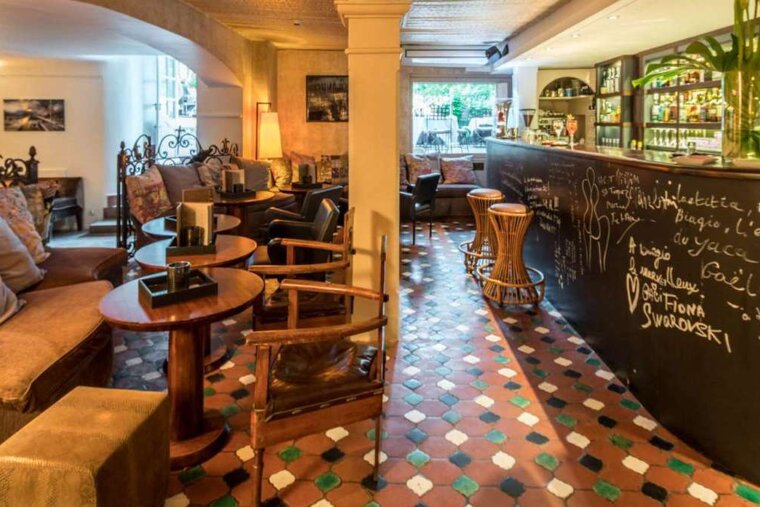 Beneath all of the glitz and glamour, Saint-Tropez is still an ancient fishing village in the sleepy south of France. Le Yaca Hotel is a wonderful little hotel on the edge of the Citadel that reminds you of just that. A majestic yet charming 18th-century residence where old stones and the Mediterranean garden blend together beautifully. Step through a small white door and you enter the world of five-star luxury. This hotel has seen a wealth of famous faces come through its doors, from Orson Welles to Rita Hayworth and Greta Garbo, and even royalty in the form of Prince Ali Khan.