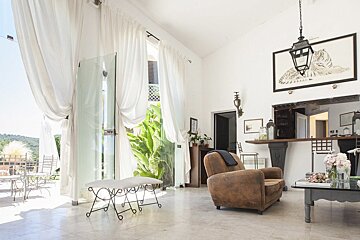 © Hotel La Vigne de Ramatuelle
Bijou hotels in Saint Tropez
Time to go boutique
With the narrow streets of the old town of St Tropez, the long sweeping white sand beaches of Pampelonne and its Provencal-style vineyards, the peninsula of Saint-Tropez has a wealth of very special boutique hotels to help you make the most of this wonderful part of the French Riviera.
If you haven't already visited then it's time to start planning your trip to Saint Tropez. Sun, sea and secluded locations...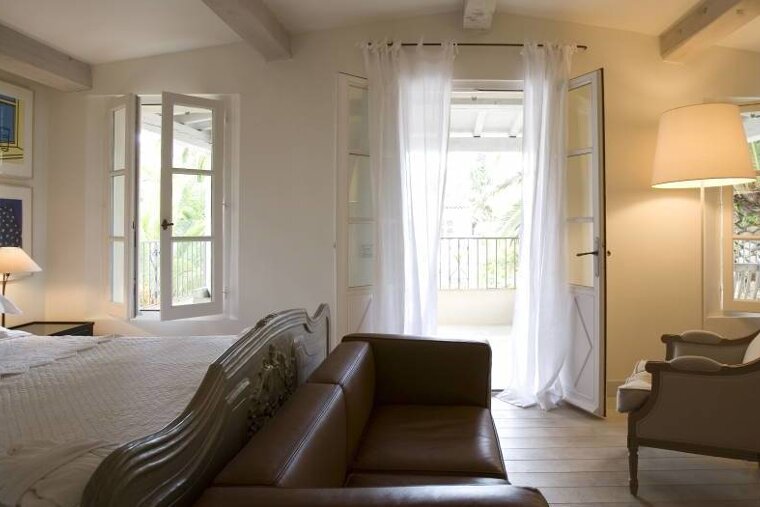 Pastis Hotel
By far one of our favourites, the Pastis Hotel is chic, modern and elegant, all set within the walls of a typical Provençal-style building.
Situated close to the marina and with wonderful views over to the cool azure waters of the Mediterranean, this intimate hotel has all the convenience of town centre living, combined with peace and tranquillity.
Their garden is home to ancient palms and offers guests an oasis of calm to enjoy the swimming pool and lounge bar. British designers-turned-hoteliers John and Pauline Larkin are the proud owners and they have not only shared with your their wealth of artistic treasures, but also passion and enthusiasm for French culture and the St Tropez spirit.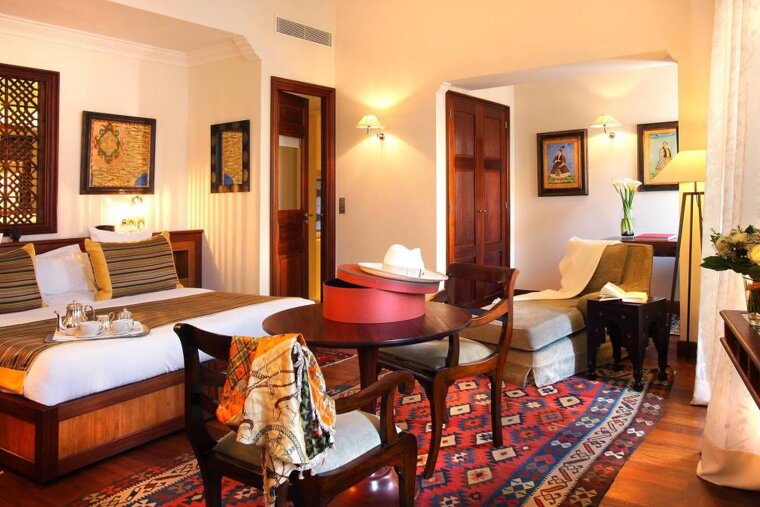 Pan Deï Palais Hotel
Matching contemporary luxury with the rich history shared between St Tropez and Punjab, the Pan Deï Palais Hotel exudes a colonial heritage.
Once upon a time in the Kingdom of Punjab, a French General fell deeply in love with the beautiful young Princess Bannu Pan Deï. To house this exotic love affair, along with their five children, General Allard built this princely residence in the heart of Saint-Tropez. Need we say more?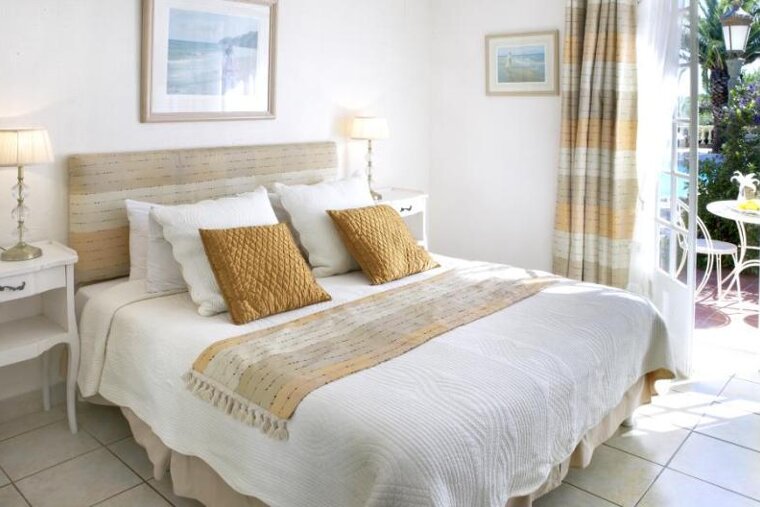 Le Pavillion de Pampelonne Hotel
If you're hankering after a holiday in a luxury beach villa style hotel then Le Pavillion de Pampelonne Hotel is for you.
Situated just 600m from the infamous beach of Pampelonne and some of the very best beach clubs of the French Riviera, Le Pavillion de Pampelonne is a traditional Provençal villa situated in ta private tree-lined park. You can enjoy a buttery croissant and freshly squeezed orange juice each morning by the tranquil swimming pool before you embark on your day of relaxation or beach hopping.
La Vigne de Ramatuelle Hotel
La Vigne de Ramatuelle Hotel is a place of calm, peace and elegance with panoramic views of the vineyards, pine forest and the sea waves in the distance.
Offering specialist yoga and detox retreats this place is a haven of health and wellbeing. Their restaurant, known as the Green Kitchen, serves delicious, as well as nutritious, fresh cuisine with a touch of local flare, filled with local ingredients and with a hearty dose of flavour to top it off. All meals can be enjoyed by the swimming pool in a relaxing setting.
Recharge your batteries with a special package that included accommodation, detox brunch, massage and yoga.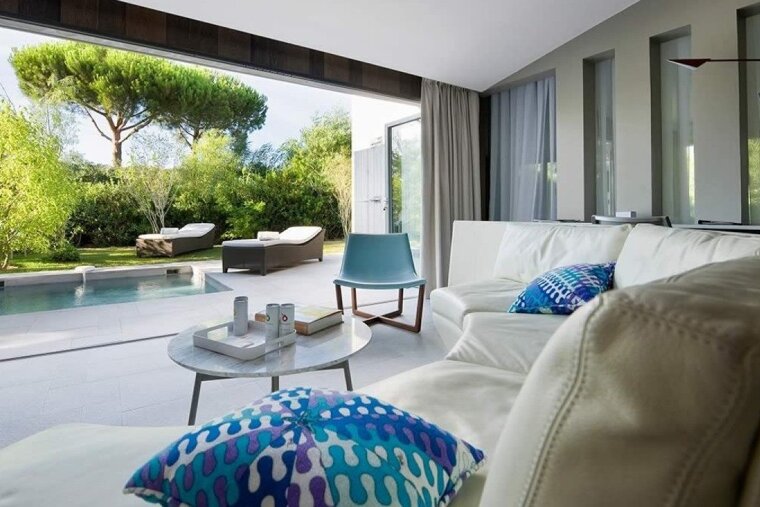 Sezz Hotel
A member of Design Hotels, Sezz Hotel offers a luxury experience in a contemporary design setting.
Located only 1km from the centre of Saint Tropez, this purpose built boutique hotel offers a tranquil hideaway, where you can enjoy the best of inside/outside living. Each room comes with its own terrace overlooking a private garden.
It also boasts a spa which is billed as "a place of extreme well being", offering treatments by Payot.
White 1921 Hotel
Sparse design, coupled with romantic minimalism make the clutter-free White 1921 Hotel a very special place to stay in the heart of St Tropez.
Overlooking the infamous Places des Lices right in the heart of the town, where the twice-weekly Provencal market is held, the White 1921 is home to a wonderful champagne bar nestled in a discreet garden.
As a tribute to the period in which the mansion was built, a limited number of Moët & Chandon Grand Vintage Collection 1921 bottles are part of the exceptional wine list...ultimate indulgence awaits you
More inspiration...
Of course, this list is just scratching the surface of the wonderful boutique hotels and luxury hotels of this port-side town. The rest of the Saint-Tropez experience is now yours to discover.