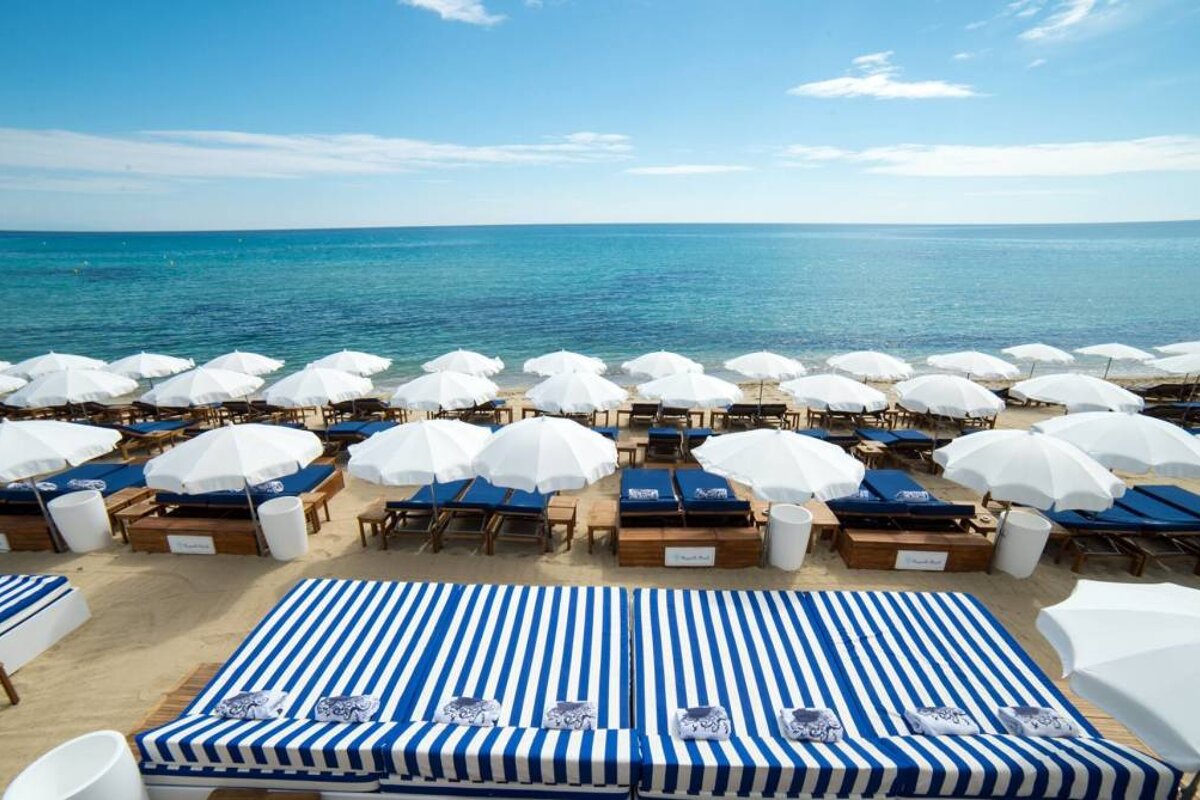 Coolest bathing spots in Saint Tropez
Where to find the clearest waters to make a splash this summer
The beautiful white sand beaches of Pampelonne have drawn crowds of sun worshippers for decades, and with good reason!
This long stretch of beach is famous for the multitude of beach clubs that are strung out along its length, the fine white sands that feel like silk under your feet and the crystal clear azure waters of the Mediterranean. As you watch paddleboarders float past, superyachts bobbing on the horizon and tenders bringing VIP guests ashore, you can rest assured that those waters are in fact crystal clear and perfect for swimming and cooling off on a hot summer day.
How clear are the waters of St Tropez?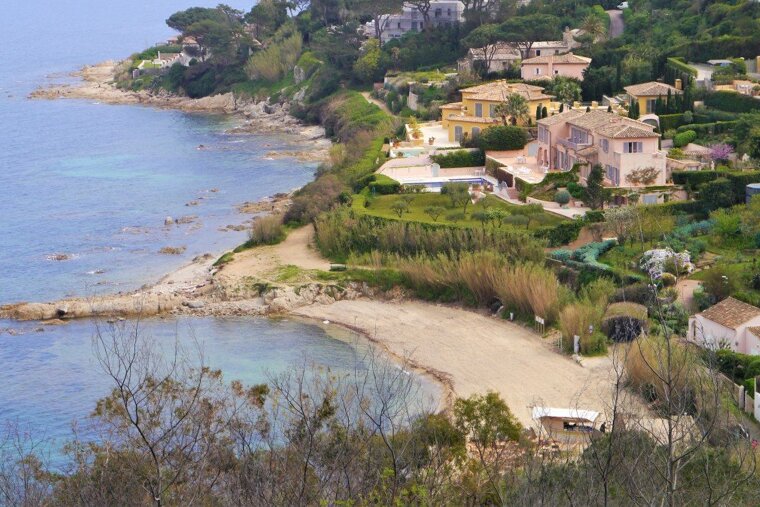 Should you want to look into it in more detail, then the Ministry of Health in France provide up-to-date information regarding the cleanliness of France's beaches and rivers. The interactive map, which is available in English, allows you to zoom in on the beaches of interest and to review recent test results. Ranked from excellent (blue) to prohibited (pink), the monthly testing and monitoring make it possible to assess the effects of wastewater sanitation and dirty rainwater runoff into swimming sites.
Thankfully the beaches around Saint Tropez are mainly blue, excellent, with only a few areas where the water quality drops to good, meaning that we can swim in peace, enjoying the calm and clear waters of the Mediterranean.
Beachfront accommodation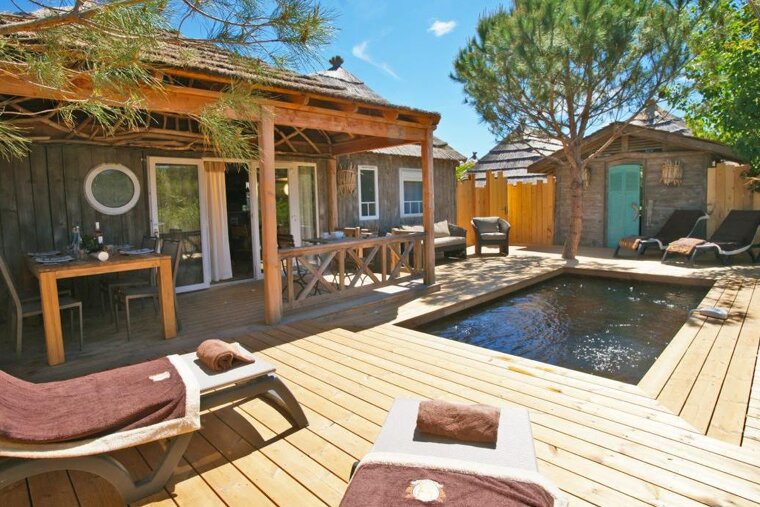 You will find a cluster of good quality accommodation close to the centre of Pampelonne beach, meaning that the beach will, in some cases, literally be on your doorstep. The famous Kon Tiki Riviera Villages may look like a campsite at first glance but is almost certainly one of the top addresses on the beach. Boasting its own helipad, spa and luxury bungalows, you are sure to find this a unique experience in Saint Tropez.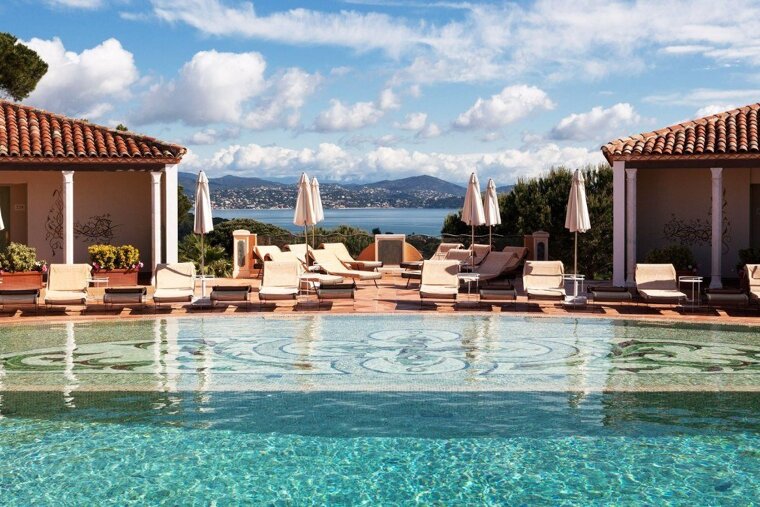 Luxury hotels can be found a bit further inland or to the north of Pampelonne Beach with the Pavillon de Pampelonne Hotel located just 600m from crystal clear waters. The Chateau de la Messardiere Spa Hotel is situated halfway between the town of Saint Tropez and the beaches of Pampelonne. They have their own private beach where you can enjoy all the services of a top class beach club as well as crystal clear waters.
Beach Clubs in Pampelonne
The beach clubs along this stretch of sand are infamous. This is where the jet set come to relax, to eat and to party as the waves lap gently on the white sand beach. Amongst the legendary names are Le Club 55 and Moorea Plage Beach Club, both of which are likely to have celebrity clientele. However, the new kids on the block, such as Nikki Beach Saint Tropez and Nioulargo Beach Club, boast sophisticated restaurants with live entertainment most days throughout the summer and are likely to be just as packed with famous faces.
Location
Saint-Tropez, Saint-Tropez