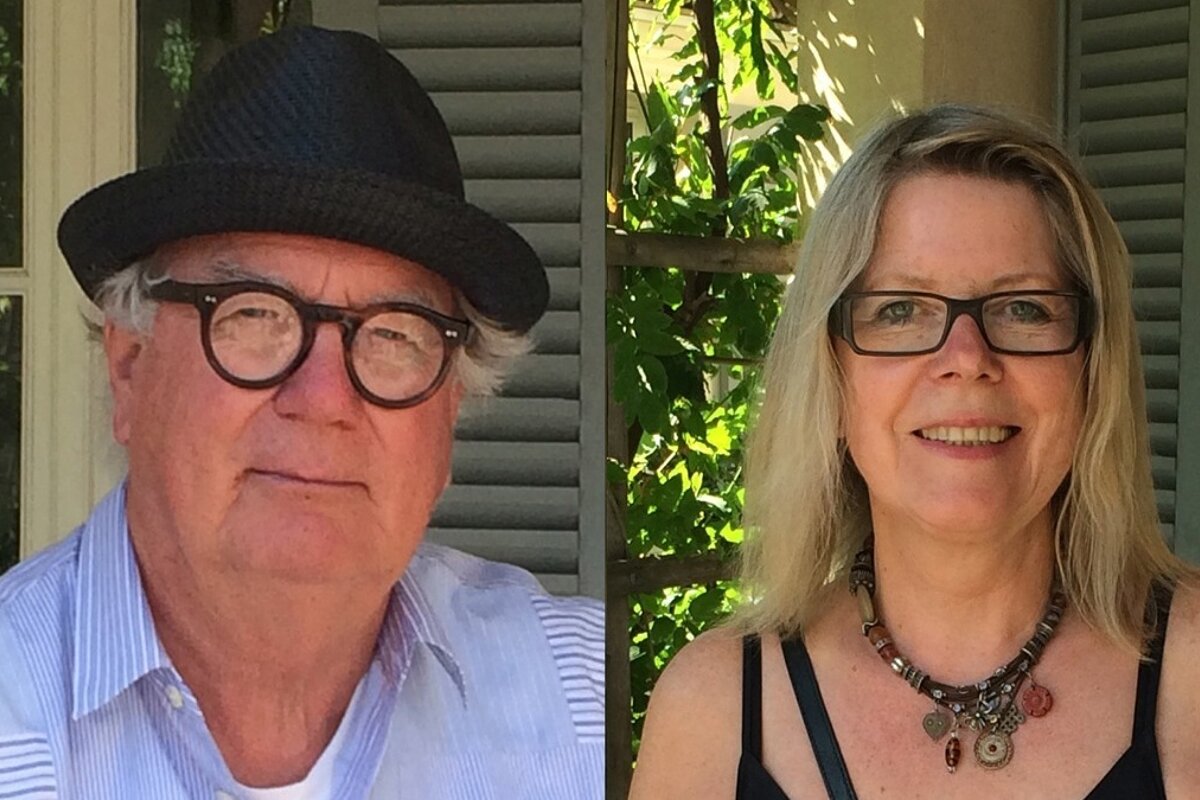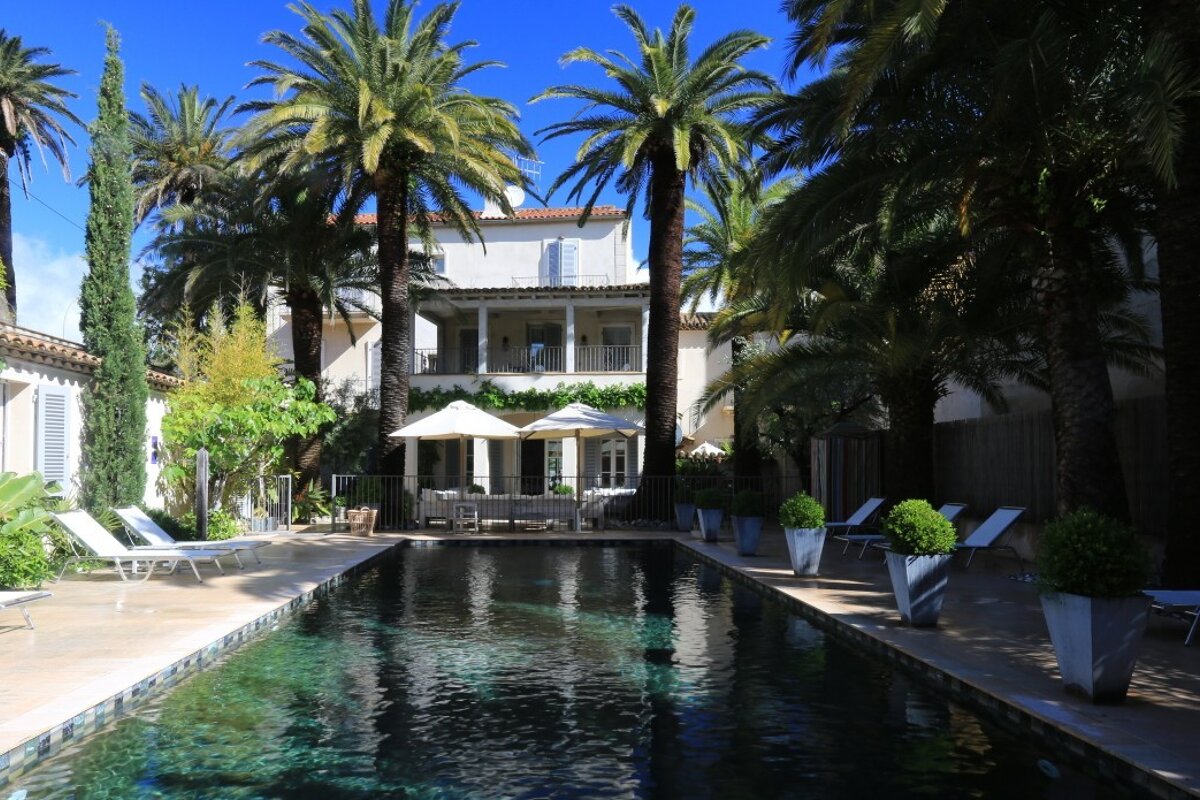 Pauline & John Larkin - Owners of Pastis Hotel
An eclectic mix of new & old, all lovingly sourced & with their own memories
British designers-turned-hoteliers John and Pauline Larkin are the proud owners of the charming Pastis Hotel, situated on the sea front as you enter the small port town of Saint Tropez on the French Riviera. Welcoming you into their hotel as though you were guests in their home, John and Pauline have managed to make running a hotel a wonderful lifestyle choice and have wholeheartedly embraced the French culture and the St Tropez spirit.
One thing you will notice as you enter the hotel is the calm oasis into which you are transported, with help of the giant palm trees that loom over you, the alluring dark green pool and the charming Provençal style façade that overlooks it all, complete with French grey louvered shutters. The interiors are just as appealing; a very personal and eclectic mix of wonderful traditional French furniture, a copper bath picked up on the streets of London, Pastis pitchers collected over many, many holidays and art that has been gifted or lovingly selected.
"Art has always been a part of our lives and this reflects throughout the hotel. Not just in the common parts but the bedrooms too. Furniture, vases, statues, prints, paintings and photograph by friends, family and the famous are everywhere. Memories of people we knew, places we have been and artists we admire."
John and Pauline have meticulously designed and created each individual space in Pastis to incorporate style, character, comfort and their personal touch. No wonder we feel welcomed into their home…
We got the chance to chat to Pauline about their life here in this wonderful town, their work at the hotel and their top tips on what to see, do and where to shop in St Tropez!
What brought you to Saint Tropez?
John says it is because we fell in love with the palm trees.
How long have you been living here?
11 years but we've been coming to St Tropez for our holidays for more than 30 years.
Tell us a little bit about your business, how it started out and where you're based etc…
We were tired of running our design business in London so we chose a new challenge. Creating a beautiful boutique hotel from a semi-derelict old seaside hotel (that had been closed for years) was the sort of challenge we were used to, but being hoteliers was completely new. Our defence was that we had stayed in lots of French luxury hotels and we knew what we liked and what we didn't. So we run the hotel as if we were the guests. Relaxed atmosphere, comfortable everything, service with a smile.
What are the best bits of your life here?
The light, the weather, the friendly people from the South of France and the relaxed lifestyle.
What makes this destination a special place to be for someone in your profession?
St Tropez has a rich and glamorous history. It is a great place for people watching. It is a small village with the big reputation of a city and it is very cosmopolitan.
What are the best bits about your job?
Meeting our interesting guests from various parts of the world with different backgrounds and lifestyles.
And the worst bits?
The winters are too quiet for us.
What do you do on your days off?
Eat at the beach and read the UK newspapers.
What's your favourite insider tip for Saint Tropez?
Visit the Annonciade museum. It has a great collection of pointillist and Fauvist paintings, Paul Signac, Cross, Matisse and Derain, hung in a beautiful setting. And it only takes 30 to 45 minutes to enjoy.
What's your insider's tip for the best beach?
Club 55 to relax and Nikki Beach to party.
Where would send someone who was after that something 'something special' in Saint Tropez eat or drink?
The Graniers run by Lili and Jean Francois or Jef as we know him. A Fantastic choice of wines and a great fresh tasty menu. This little beach restaurant is set in a tiny sandy bay, just a five-minute walk from the old village.
Your favourite place for lunch or dinner?
We have different favourites for different occasions, different days, different budget, the weather, the mood, big group, small group and so on.... And it's these things we take into consideration when advising guests on what to do and where to go.
What has been your best ever day in Saint Tropez?
A birthday lunch with friends at Club 55 which ended up back at PASTIS, playing boules in our garden and singing and dancing into the early hours of the morning.
Do you remember your first trip here?
We first came to St Tropez in the 1970's driving a soft top, E type Jaguar which we parked outside La Ponche Hotel in the old fishermans port. Nobody could believe we could navigate the narrow streets and archways to get there..... Nor can we now.
What do you do in the low season?
St Tropez returns to being just a sleepy village. We see all the people that are too busy working during the summer. Watch the locals play boules in the Place des Lices every afternoon and mostly do the maintenance works to keep the hotel the way we like it.
Which is your favourite shop in Saint Tropez?
Again, just one shop is not enough.
For John it is the Bazar Mercerie - Chez Eugenie. She is the oldest trader in St Tropez and sells all sorts of bits and bobs. (Film, batteries, toys, postcards, Provencal figurines,). It would be sad to see this go the way of the modern world.
For me, I love the big names.. Chanel, Louis Vuitton, Dolce and Gabbana and so on but you can find these anywhere in the world. The more special places are those with their roots and designers in St Tropez, such as Gas Bijoux, Vilebrequin, Sunday and Kiwi. Another favourite is Blabla, for it's eclectic fashion mix, one-offs and gypsy soul. This is the number one target for every fashion scout in the world. And I cannot forget Rondini, for traditional St Tropezien leather sandals. There is K.Jaques too but you can only be loyal to one or the other. It's a style choice.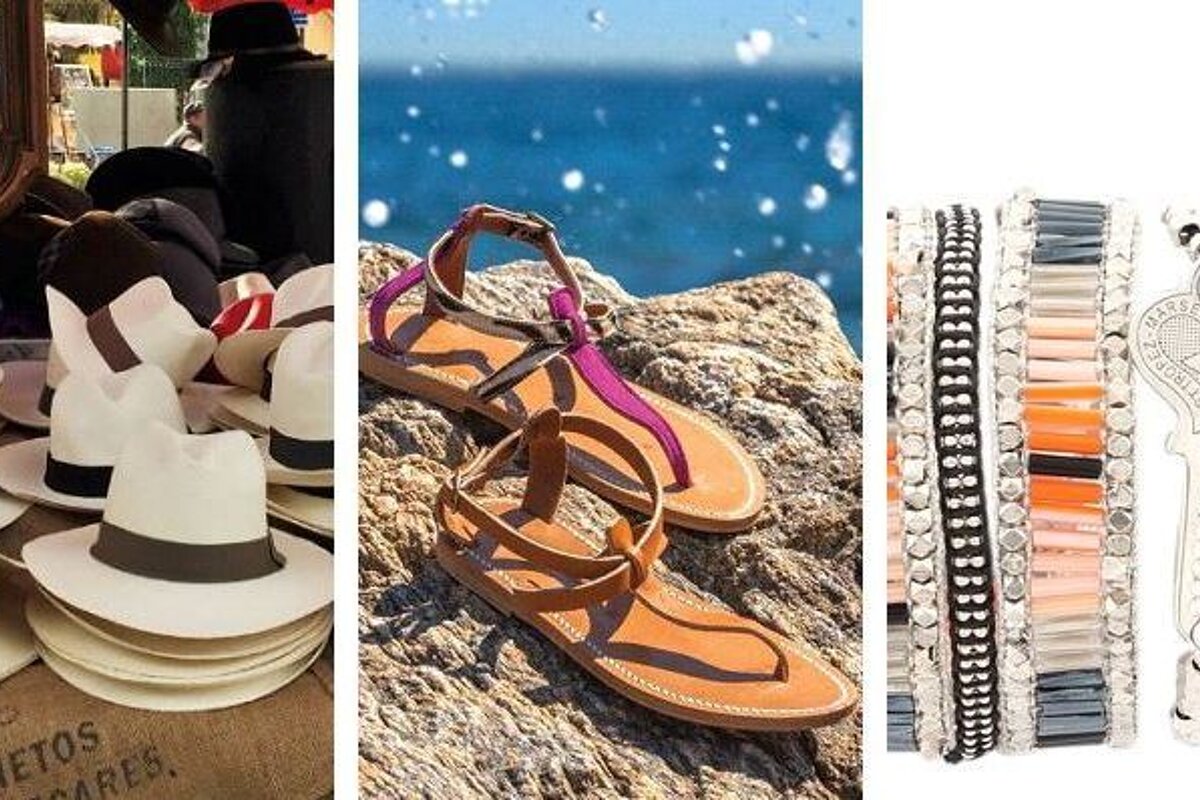 If someone was coming here for the first time, what would you suggest they absolutely must do or see in this destination?
---
For more information about Pastis Hotel or to make a booking visit their listing.