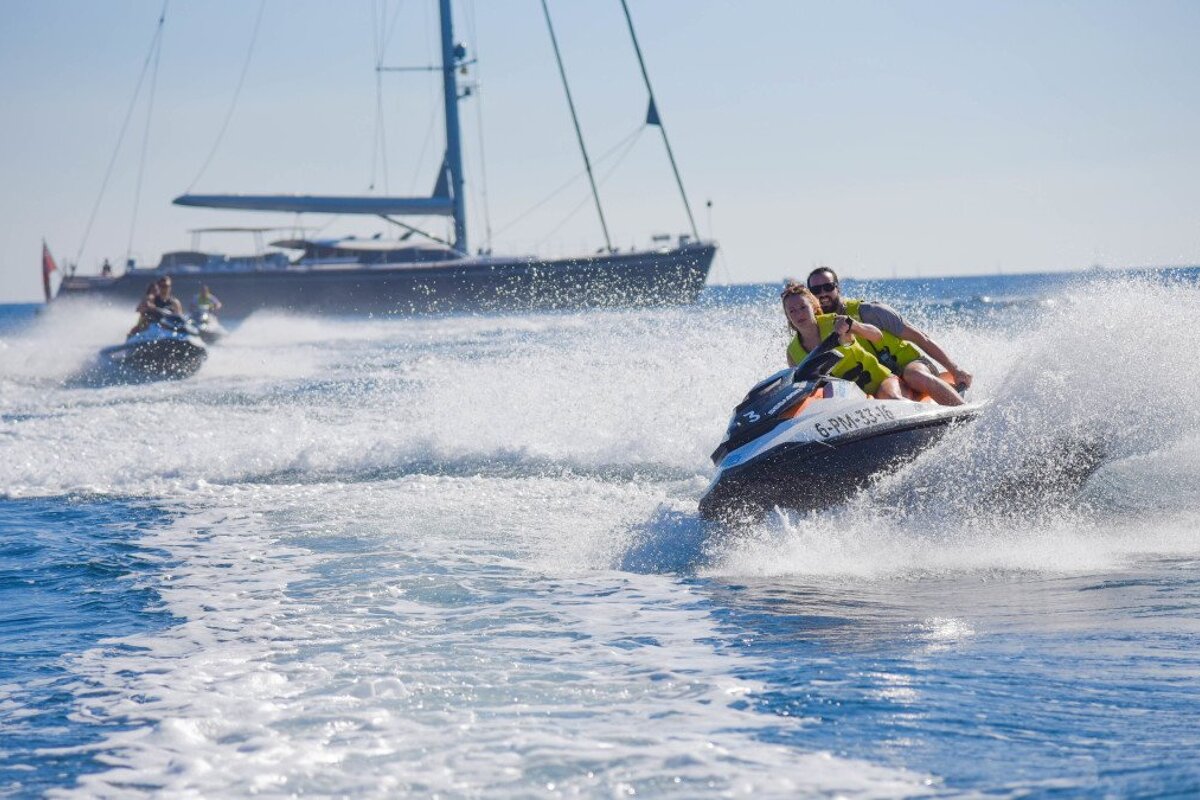 Adrenaline rush in Saint-Tropez
Get wild with adventure sports in & around Saint Tropez
While many visitors to the French Riviera seek a leisurely vacation of wining, dining, and sunbathing, we know that some of you seek something a bit more exciting during your break than sneaking in a cheeky glass of rosé before midday.
For those who love getting the adrenaline pumping on holiday, we've put together a list of adventure sports to be enjoyed along the Cote d'Azur within reach of Saint-Tropez.
Make a splash with some watersports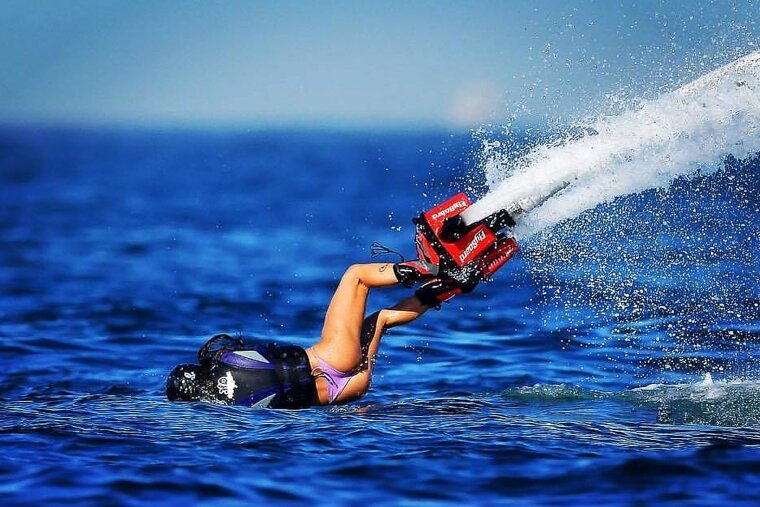 Jetskiing has to be one of the most adrenaline fuelled watersports you can easily enjoy. Under the guidance and safety of a professional instructor, you can enjoy half an hour, an hour or even a two-hour tour on a jetski in and around the Saint Tropez area. If you prefer to sit back and let the action happen then perhaps a doughnut ride, flying fish or banana boat are more up your street. Regardless, you are sure to spend as much time in the water as out and have a whole lot of fun.
Combine water and air...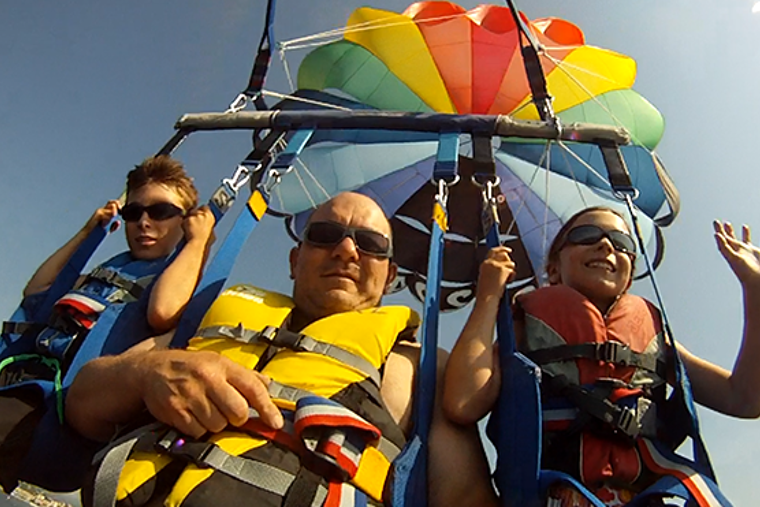 Combine your watersports and sunbathing with some adrenaline fueled flying along the Cote d'Azur and take to the skies above the waters of Pampelonne beach with some parasailing. This fun sport will have you hanging from a parachute about 50m above the water as a speed boat whisks you along the coast. Mostly a gentle sightseeing experience, the adrenaline will no doubt kick in with the exciting take-off and landing!
Dive down to hidden depths
Explore the marine life, shop wrecks and rocky underwater world of the saint tropez coastline with one of the many diving schools in the area. They'll take care of everything so don't worry if this is your first time...just be prepared for who and what you might bump into down there...
The diving schools will lead you through some of the wildest areas of the region to discover some of the most beautiful underwater spots between the Saint-Tropez Gulf and Les Iles d'Or.
Rock climbing some of the most famous routes in the world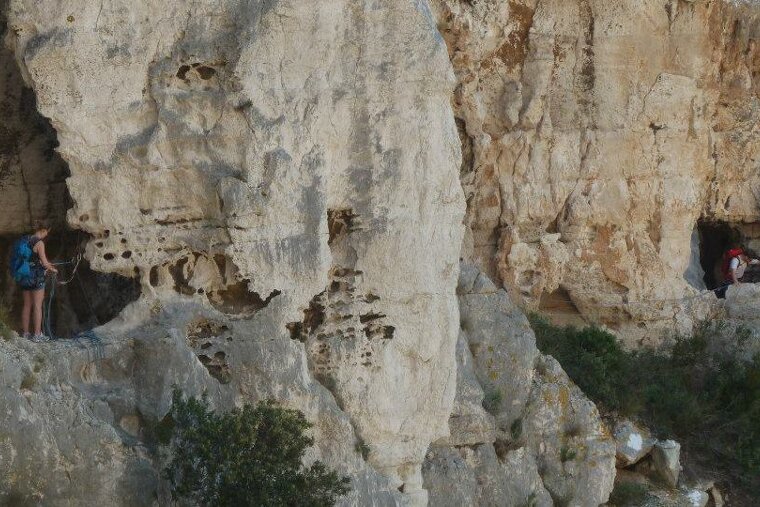 With its rocky coastline rising steeply to forested hills and craggy Alps, the French Riviera has some absolutely fantastic rock climbing on offer. The Grand Face route at La Turbie offers one of the best sea views on the planet as you hover above Monaco, while the excellent climbing at the Gorge du Loup offers multi-pitch routes 300m high, the iconic Divers crag with its many 9as and high 8s, and great climbs at Mesa Verde, Jurassic, and Cayenne. The Cave at Peillon is also a fantastic climb, while the cliff of Giet at Mont St Martin is a great multi-pitch route catering to many levels of ability. For more detailed information, see our Climbing Guide.
Family-fuelled fun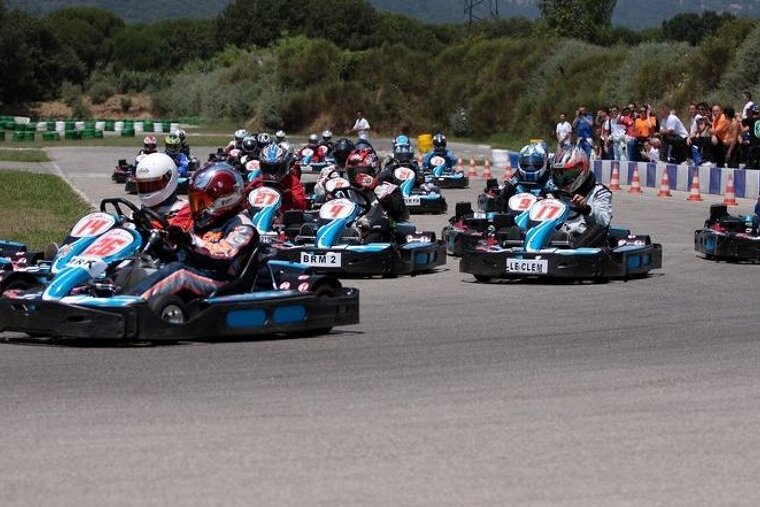 For a more family-friendly, yet still adrenaline packed activity, why not try the karting in Grimaud. With races and Karts for children and adults as well as dual karts the course and track will be fun for everyone. Bring your own Grand Prix experience to your holiday.
Maybe you'd prefer to split up into teams and get ready to take some friendly fire at Cogolin's paintball centre? Set within 45,000 metres squared of land, you can climb into military trucks and hide in trenches to surprise your enemy...no better fun to be had!
More inspiration...
We know we're just scratching the surface of adventure sports along the coastline of Saint Tropez. Check out our activities for some inspiration and more to see and do in and around Saint-Tropez.
Location
Saint-Tropez, Saint-Tropez