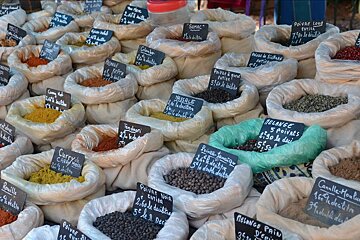 © Bormes-les-Mimosas Tourist Office
La Faviere Market, Bormes-les-Mimosas
Traditional village market in La Favière
Local produce from the region on sale in this very traditional Provençal style market.
The market takes place on Saturday mornings (from mid-June to mid-September). There is an additional crafts market on Monday evenings (only in July /August).
The market is on from 08:00 - 13:00 at the car park of La Favière.
Location