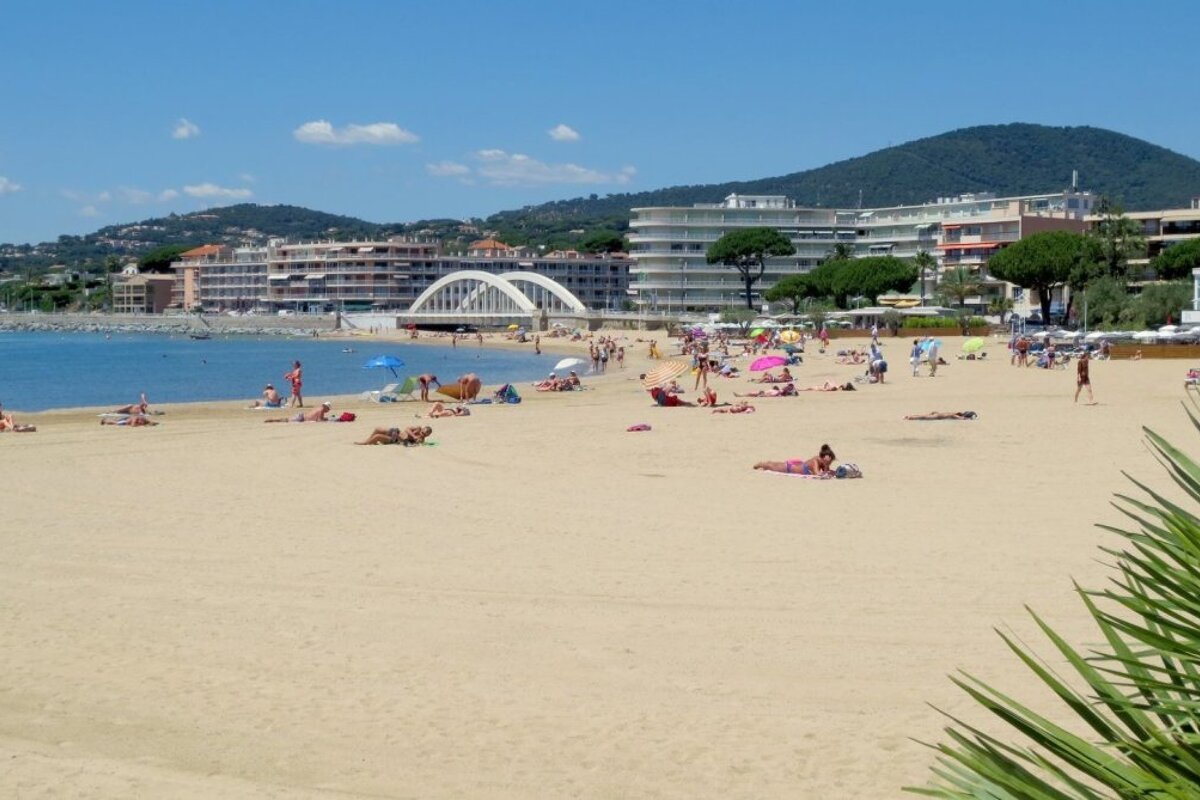 Blue Flag beaches in Saint Tropez
53 beaches and 16 marinas boast the prestigious label
The FEE (Foundation for Environmental Education) announced the sites awarded the sought-after Blue Flag label last week. This year, the Var region, which comprises the area around Saint-Tropez, Sainte-Maxime, Ramatuelle, Saint-Raphaël and Toulon has been given a whopping total of 69 Blue Flags, 53 of which are for beaches and 16 for marinas.
Well-known for their crystalline turquoise waters, golden sand and wide range of facilities, the beaches in and around Saint-Tropez are among the most famous in the world so it's not surprising that 53 of them have been awarded the coveted Blue Flag. These include 10 new Blue-Flag beaches in and around Saint-Raphaël: Péguière, Veillat, Arène Grosse, Boulouris, Dramont, Camp Long, Agay, Pourousset, Baumette and Anthéor.
Around Saint-Tropez, this season's chosen beaches are Gigaro Beach and La Douane in La Croix Valmer, plus La Nartelle, La Croisette, Plage Garonnette and the town centre beach in Sainte-Maxime. Further south, Le Lavandou has 7 blue-flag beaches (Aiguebelle, Anglade, Cavalière, la Fossette, Lavandou ville, Pramousquier and Saint Clair) while Rayol-Canadel-sur-Mer has three (Canadel, Pramousquier Est and Rayol). The rest are situated closer to Toulon and Marseille.
Saint-Tropez attracts a host of VIPs and celebrities every summer, no wonder the marinas around town have state of the art facilities to accommodate their luxury yachts. In the area around Saint-Tropez Bay, eight ports have been highlighted by the Blue Flag programme: Les Marines de Cogolin, Port San Peïre des Issambres, Port Fréjus, the Old Port and Port de Plaisance Santa Lucia in Saint-Raphael, and the main marinas in Bormes-les-Mimosas, La Lavandou and Sainte-Maxime.
Blue Flags are given out by an independent organisation called the Foundation for Environmental Education (FEE). Beaches are evaluated each year and monitored for their facilities and cleanliness. Based on 32 separate criteria, each beach or marina is judged on the quality of the water, safety and services (including lifeguards and first aid), information for beach users, environmental education and protection of the coastal environment.
Location
Saint-Tropez Region, Saint-Tropez