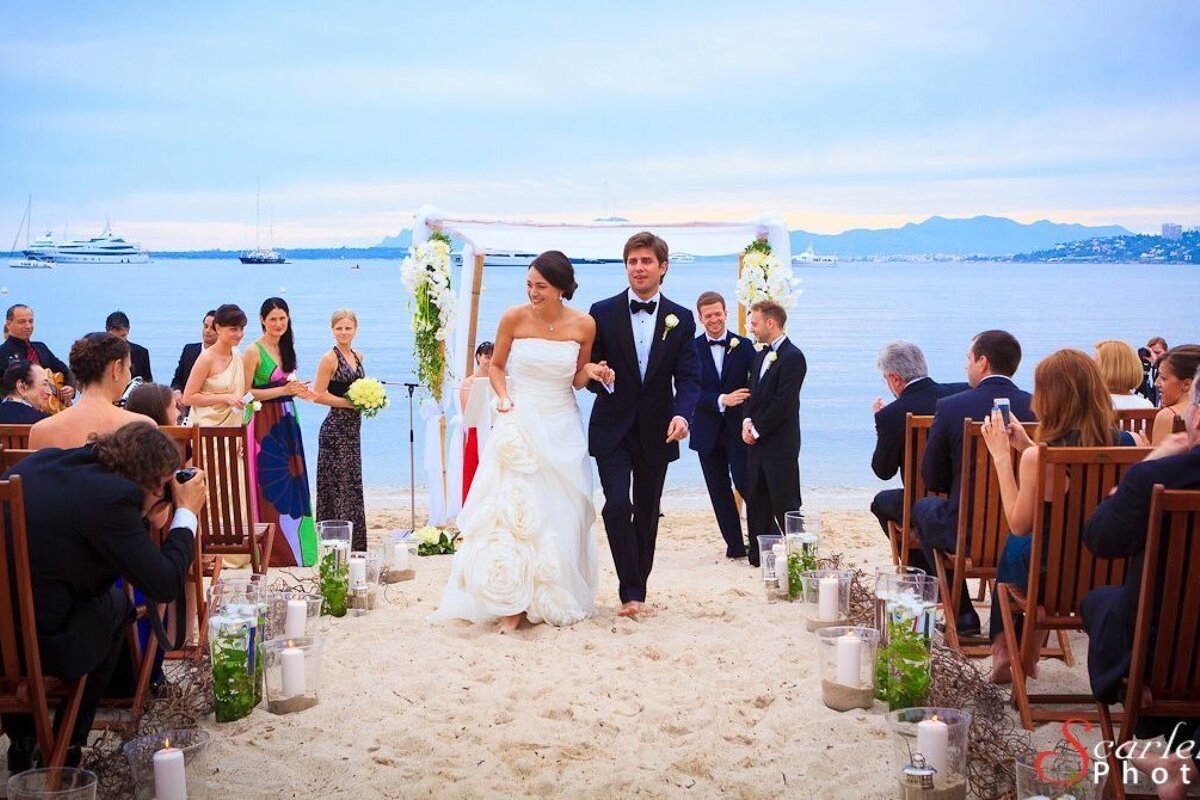 Unique wedding venues in Saint-Tropez
Give your guests something to talk about with a French Riviera wedding
With the summer holidays in full swing, we have no doubt that there will be plenty of couples out there who have recently decided to tie the knot.
Looking for the perfect place to say "I do" is normally the first and most important part of your wedding plans, and the beautiful port town of Saint-Tropez has seen more than its fair share of celebrity weddings as well as having stunning locations, unique settings and venues that will 'wow' your guests. We've picked out a few of our favourite venues to inspire you and help you with that ever important 'save the date' note that says "We're getting married in Saint-Tropez, we hope you'll join us!"
Hotel de Paris, Saint-Tropez
As you walk into the splendid lobby of this historic hotel, you are joining some very illustrious company. The Hotel de Paris opened in 1928 and celebrities immediately began flowing through its doors, heavy trunks in tow. Coco Chanel, Jean Cocteau and Clark Gable were just a few of the visitors in the early days, followed by Audrey Hepburn, Brigitte Bardot, Jean-Paul Sartre and Princess Grace of Monaco. Now you can follow in their footsteps and celebrate your grand occasion in the exclusive Hotel de Paris, right in the heart of Saint Tropez.
Nikki Beach St Tropez, Pampelonne Beach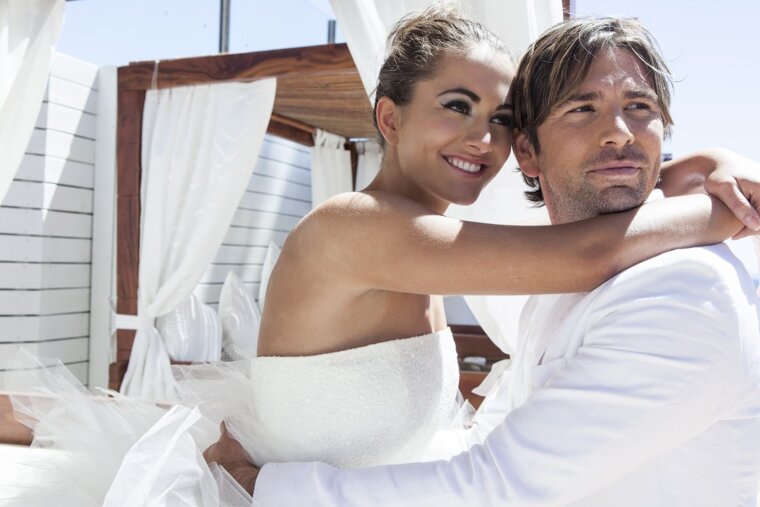 If a beach wedding has always been your dream and you can imagine walking down an aisle that puts sand between your toes, then Nikki Beach St Tropez is the venue for you. Situated on one of the Saint Tropez coastline's beautiful white beaches and only a 10-minute drive from the town of Saint Tropez, Nikki Beach is a favourite with the jet-set crowd, universally considered to be one of the best day party venues in the world. Offering a large beachfront space as well as indoor and outdoor seating, globally inspired cuisine and unparalleled views of the sea, this is the perfect setting for your beach wedding.
Chateau de Valmer Spa Hotel, La Croix Valmer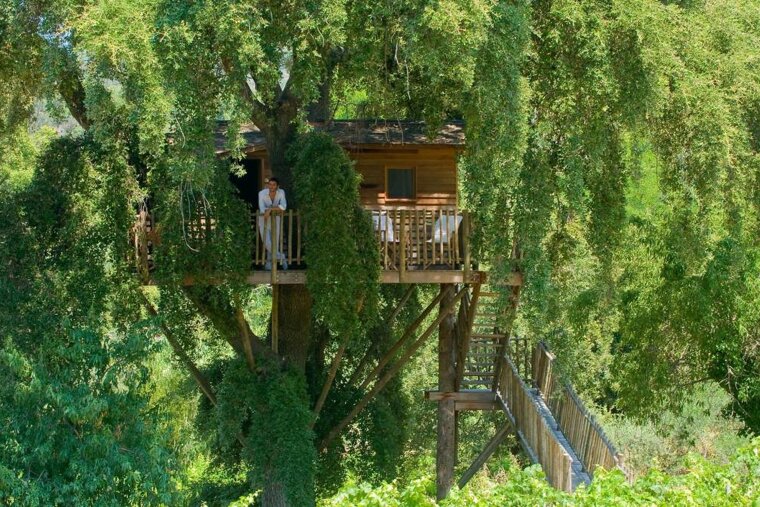 For a more intimate setting, you might prefer a lavish old-world hotel in the sleepy countryside of the St Tropez peninsula. Nestled in vineyards, close to the Mediterranean coastline, Chateau de Valmer Spa Hotel offers seclusion, luxury, country charm, breathtaking vistas, and a gastronomic restaurant to ensure you and your guests will enjoy every minute of your time here. Picture your wedding in an enchanting setting, amongst the vines of this organic vineyard, in front of a charming former mansion. As an added bonus, you can also indulge your childhood fantasies and stay in a treehouse perched in a century-old oak tree in the Chateau de Valmer park. A perfect spot for lovers.
Pastis Hotel, Saint Tropez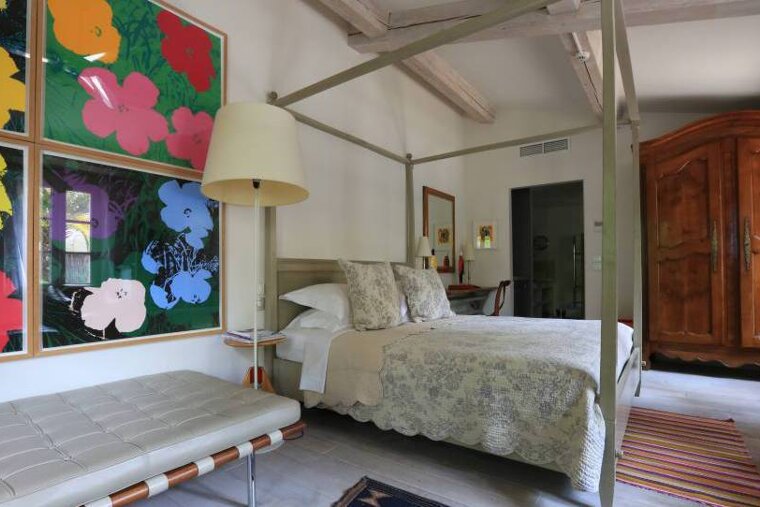 For that truly intimate, unique and maybe slightly kitsch experience then consider a smaller, quirkier hotel for you and your guests. Perhaps the Pastis Hotel? The guest rooms are furnished with an intriguing and eclectic mix of period and 'modern classic' designer pieces. 20th-century photographs, prints, paintings and objêts d'art throughout will help you escape reality. This is the perfect place for a wedding weekend with family and close friends. In fact, you can take over the entire venue for a long weekend and they will help you plan everything, from evening cocktails to morning markets, games of boules with the locals and a glass of pastis, great food and, of course, a champagne breakfast.
Luxury Yacht Charter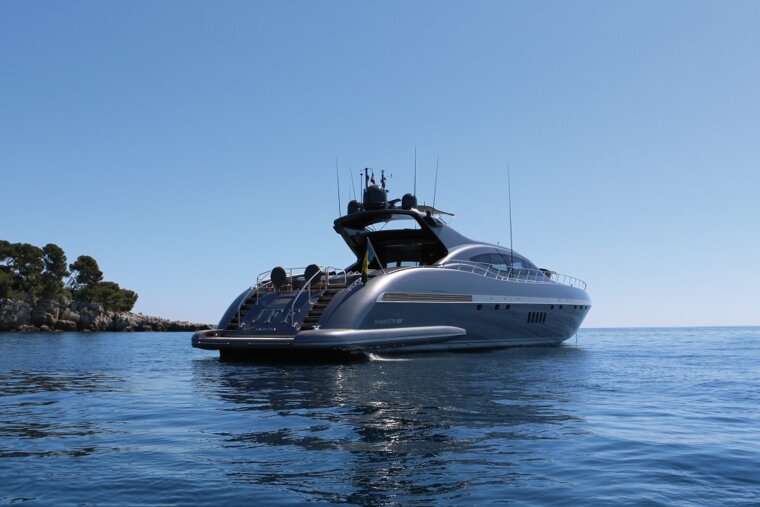 This may raise a few eyebrows but the strange truth of it is that chartering a luxury yacht that can sleep up to 12 (and often more) people can create the perfect intimate Mediterranean setting. Better still, your venue moves to a beautiful place each day and comes equipped with a personal crew (and private chef). While chartering a yacht in Saint-Tropez, you could visit the stunning islands of Sainte Marguerite and Saint Honorat or anchor off the Cap d'Antibes with the superyacht fleet, or cruise down the coast to Cannes or even up to Monaco.
Location