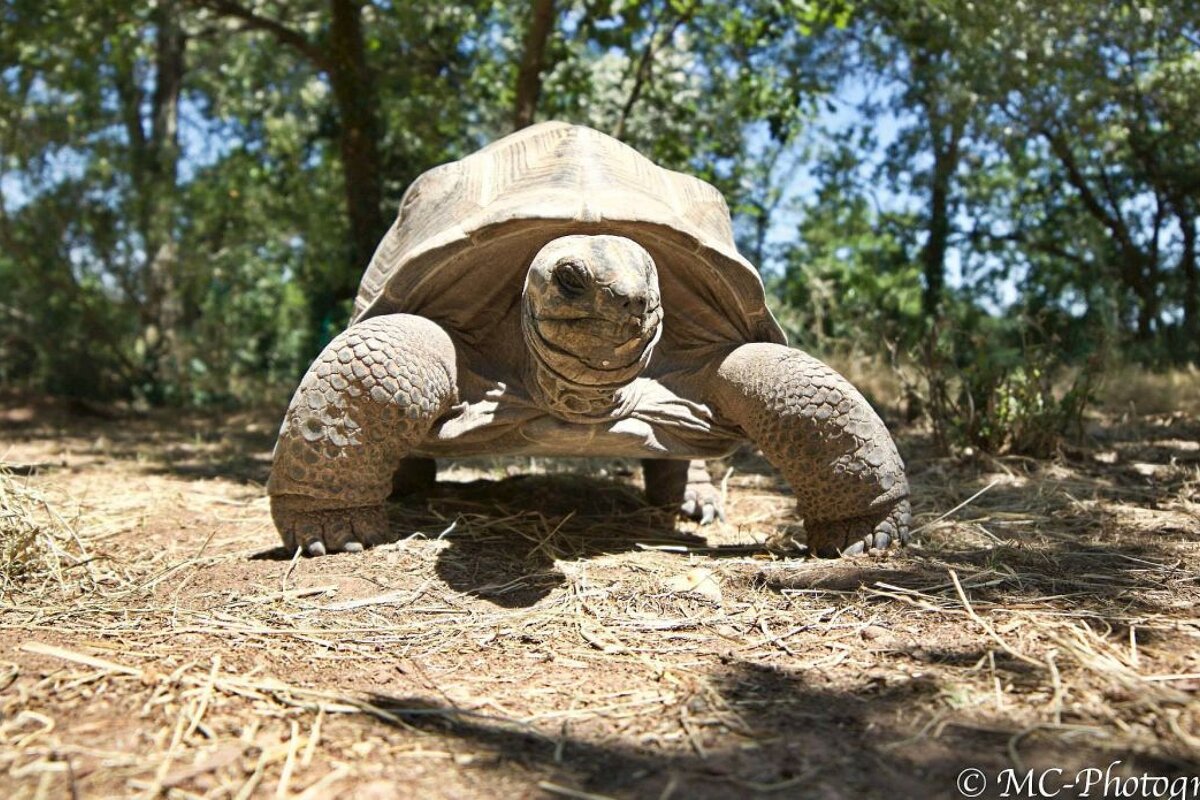 Le Village des Tortues, Carnoules
Nature reserve and rescue centre for tortoises and turtles
Visit tortoises from all around the world in this unique park.
Many different breeds of tortoise and turtle are cared for in this sanctuary - they even have a turtle clinic for when they are poorly and a creche for the babies!
The Villages des Tortues is the only specialist turtle centre in Europe, they treat over 300 turtles and tortoises per year.
Open year-round. Dates and times depend on time of year, so it's worth checking before you rock up. In the event of severe weather (strong winds, heavy rain, hail etc) it closes.
The park has a snack café, La Tortue Gourmande, and a number of picnic spots. There is also a play area for small children and a gift shop selling all sorts of turtle-related items.
Who should go
Animals lovers and families
How to get passes
Tickets can be bought on the door - tickets bought online benefit from a discount of 20%.
Child policy
The park is great for children and offers plenty to keep them entertained.
Contact
Address
1065 route du Lac Carnoules
83660
Location
Var, Saint-Tropez