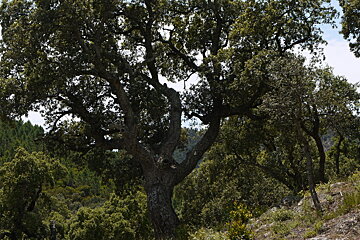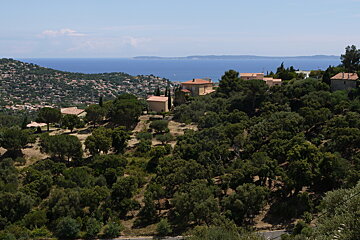 Massif des Maures, Saint-Tropez Region
Large forested area filled with walking & biking trails
The Massif des Maures lies above the coast to the west of Saint Tropez and continues on to Hyeres. Although the Massif is not a designated Natural Park (as opposed to the Plaine des Maures, which is) the area is sparsely populated because of the rugged landscape.
The forests are composed mainly of cork oak that has been resistant to forest fire thanks to it's thick bark. Some of the trees are hundreds of years old. Another dominant tree in the forests is the chestnut tree, which is still harvested today in villages like Collobrieres.
There are many trails to be enjoyed through the forests, either on foot or by mountain bike. There are also trails for horse riders. Some of the trails afford wonderful views down to the sea, others take you on a adventure through nature to discover fauna and flora. The tourist offices in the villages surrounding the Massif will have trail maps for you to pick up.
Guided walks through the forest are also available throughout the year at the vineyard Chateau Pas du Cerf. These are suitable for the whole family and are from 30 minutes to one hour thirty minutes in length.
Watch out for
This area is very sensitive to forest fires and access may be limited if a high risk exists during the summer months. Do not under any circumstance start a fire.
Location