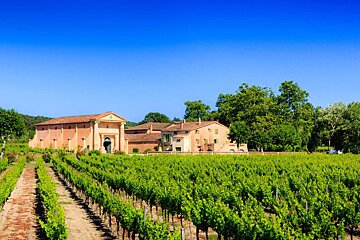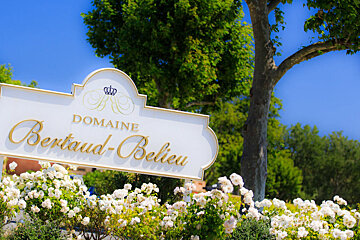 Domain Bertaud Belieu, Gassin
Vineyard situated in the heart of the Saint Tropez peninsula
Covering an area of ​​65 hectares, around 80% of this vineyards production is rosé wine, although the Estate is also known for the quality of its red and white wines. The Protected Designation of Origin (PDO) is Cotes de Provence.
Sitting in an exceptional location between the Massif des Maures and the coast makes the soil perfect for dozens of grape varieties including Grenache, cinsaults, Syrah, tibourens, Mourvèdre and rolles.
Throughout the year, a tour of the cellars is available by appointment. For more information, please contact them directly. Please feel free to drop in to taste their products and you are of course welcome to buy the wines directly.
Opening hours: 10h-19h
Opening: Monday to Friday all year and Monday to Sunday during the summer months.
Language spoken: French and English
Location