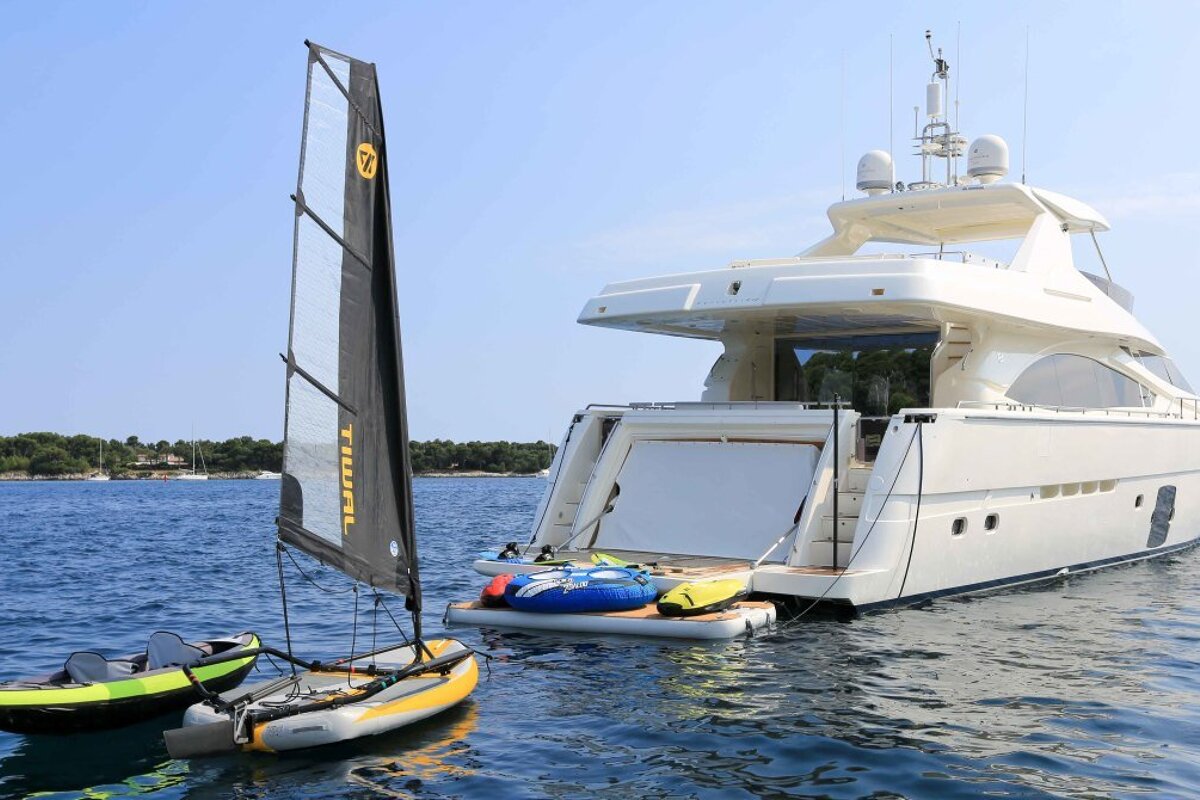 Charter your yacht in Saint-Tropez summer
No better way to explore the coastline than on a yacht
Sailing along the coastline of Saint-Tropez, feeling the sea breeze on your face while enjoying a chilled drink and exploring the crystalline waters of the Mediterranean. There is truly no better way to enjoy this region than on board a yacht.
We have picked our favourite yachts in Saint-Tropez so that you just need to do is have a look, book it and show up at the marina. Ahoy!
The elegant motor boat
The stunning and contemporary Windy SR52 is a sharply designed 16-metre motor yacht fitted with the finest materials and furnishings. Generous sunbathing areas can be found on the deck so you'll be more than happy to invite friends on board for an evening aperitif or a cocktail at sundown so that they can share in this elegant setting. A skippered charter means that you can sit back, relax and enjoy cruising this stunning part of the French Riviera without having to lift a finger.
The luxury super yacht
For the ultimate luxury experience, choose the ISA Motor Yacht, an impressive 47.5-metre super motor boat equipped with everything you can imagine and more. Accommodating 11 guests in five luxurious cabins, which includes a master suite with office, this yacht is dressed and decorated, to impress. Sleek and sophisticated, the interior offers every luxury you could imagine in a modern setting. Mirroring this, the crisp white upholstery of the on-deck furniture allows you to relax in comfort, sunbathing, socialising or relaxing in the large spa Jacuzzi. A spacious alfresco dining area provides guests with the ideal spot to take in the spectacular views, relax and unwind. It also offers an abundance of water toys, including sea-doos, sea bobs, flyboarding equipment, jet skis, paddleboards, water skis, wakeboards and lots of inflatables. Enough said...
The charming sailing yacht
Charming and a real classic, the Camper & Nicholsons 40.5m sailing yacht was originally built in 1898 and refit in 2016, the perfect indulgence on a special occasion or that very special trip. Black Swan is a real beauty and offers all the modern comforts you might need – there may be no better place for a cocktail party than onboard this magnificent and elegant sailing yacht. Accommodating ten guests, she has two tenders and all the water toys you want, including water skis, stand-up paddleboards and snorkelling gear. Her streamlined shape and large sail surface area make for an extremely elegant and unique yacht.
The party boat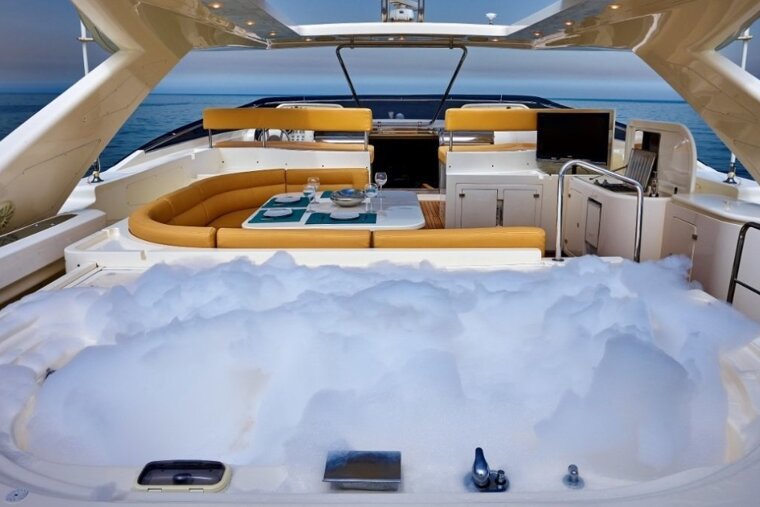 Are you on holidays with a group of friends or want to celebrate a special occasion? Then the Ferreti Custom Line motor yacht is certainly a good choice. This 29-metre yacht holds up to 12 persons and comes with a large deck devoted to entertainment where the undisputed star is the outdoor jacuzzi. A large sofa in the cockpit, complete with an outdoor barbeque and sunbathing area makes it the perfect place for an early evening aperitif, before the party gets started.
The James Bond style boat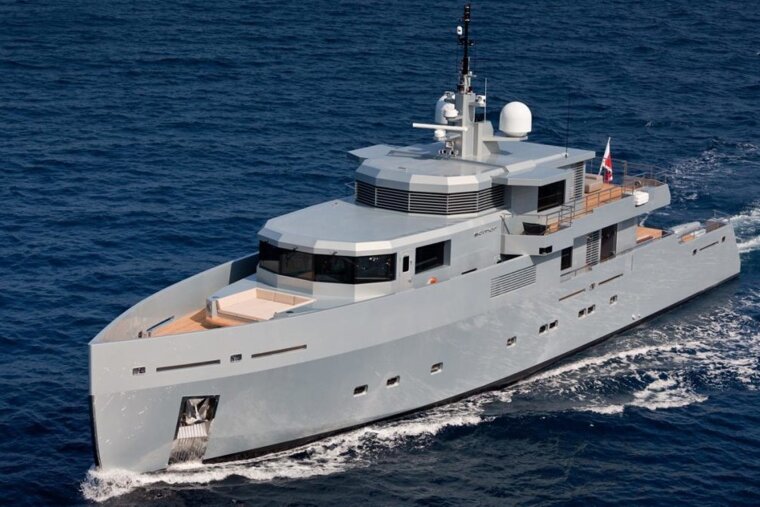 Winner of the World Superyacht Awards 2015, the Tansu 38m Motor Yacht, So'mar, is sleek, ultra-modern and reminiscent of something you might see in a James Bond film. The expansive exterior decking offers plenty of space and sofas to relax and enjoy the yachts vibration-free ride. Balconies protrude on the side-decks, giving you the perfect space to enjoy your vodka martini... shaken, not stirred. Meticulously selected pieces of art further enhance the contemporary feel and compliment the yachts minimalist and military like exterior. Whether you fancy yourself as Bond himself or prefer more of a Dr No character, you are sure to enjoy a luxury charter on board this modern yacht.