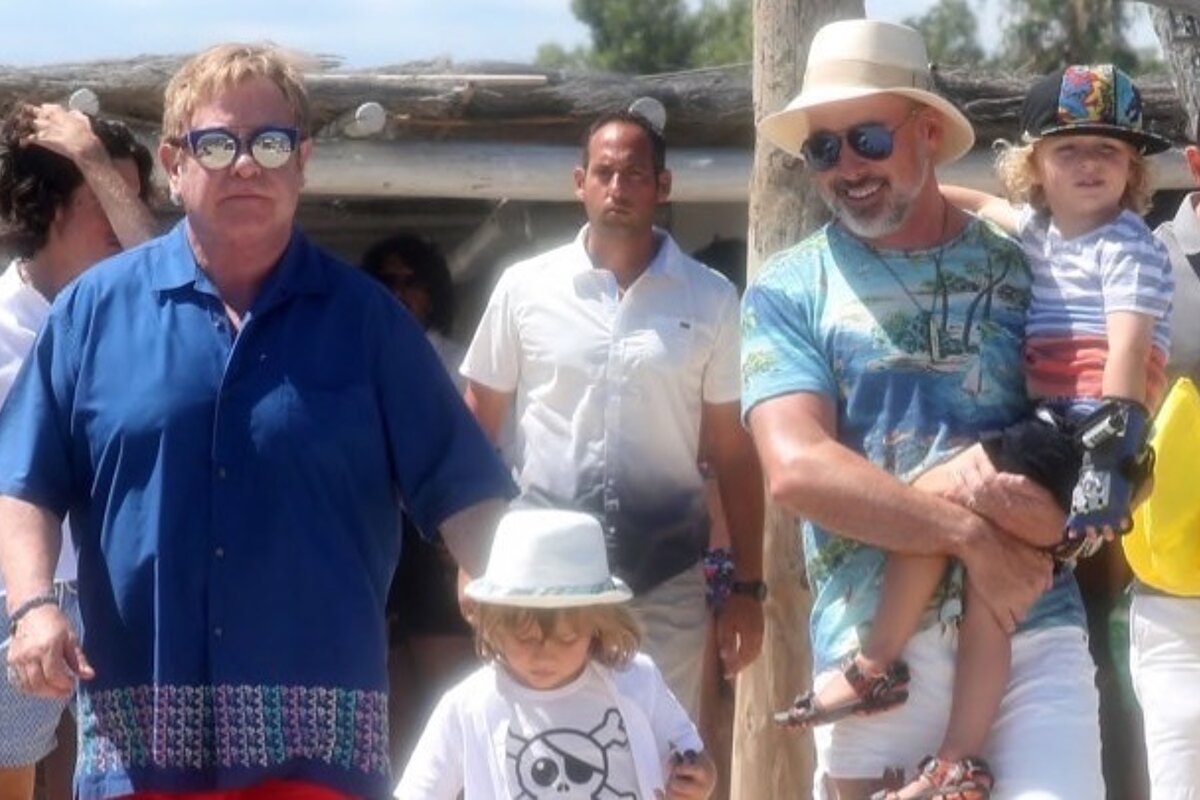 Tiny dancers at St Tropez's Club 55
Elton John & David Furnish enjoy some family time
Spotted in Saint Tropez last Friday, the celebrity couple are frequent visitors to the sunny shores of Saint Tropez and the French Riviera.
This time they were seen enjoying some family time with children Zack and Elijah at the famous celebrity haunt, the beach club Club 55. They seemed relaxed as they posed for paparazzi and fellow tourist who couldn't resist taking a snap. The happy couple have always welcomed a more down-to-earth lifestyle, with Elton himself taking on the school run when he is at home.
But for now, schools out and they are enjoying a welcome break in the beautiful town of Saint Tropez. Both Elton John and partner David Furnish have recently been in Durban, South Africa to campaign for the fight against HIV and Aids. John has pledged to create a fund to support LGBT Africans who are stigmatised and persecuted for their sexuality.