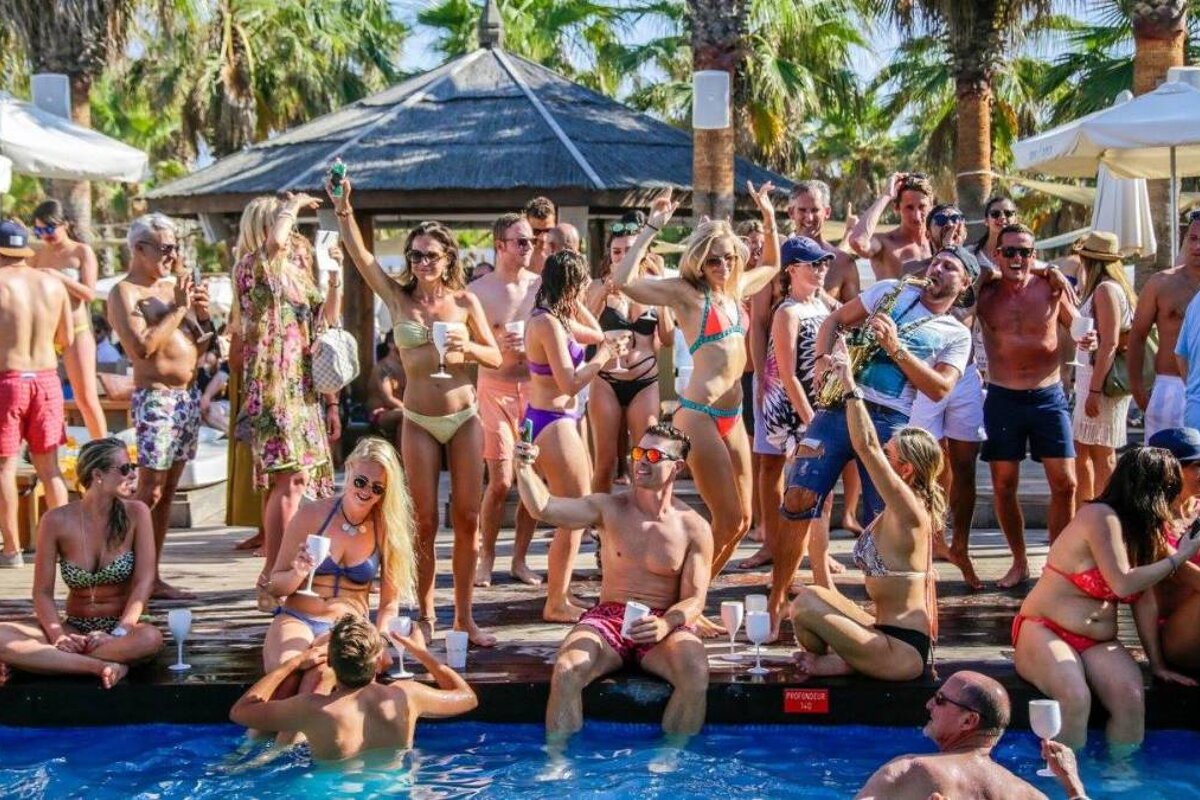 Where to stay in Saint Tropez with friends
Family getaway, Riviera wedding or wild party weekend
Whether 5-star opulence or campground casual, lying by the villa pool or swanning about on your luxury yacht, there aren't many better places for a group holiday than in Saint-Tropez.
From spectacular villas through to low-key Provencal beauties, we've selected 5 of the best places to stay for groups in Saint Tropez.
The luxury hotel
Book adjoining rooms at one of Saint Tropez's fine hotels, and you'll enjoy one of the most glamorous and relaxing group holidays of your life. With 5 star service, spa facilities and fine restaurants on site, Saint-Tropez hotels are quite extraordinary- from the panoramic views and coastal glamour of La Reserve Spa Hotel, to the celebrity glamour and chandeliers of Hotel de Paris. If you do book in one of these properties, you will want for nothing, so just sit back and let the champagne and good times roll.
The villa
When you tell people you're renting a villa in Saint-Tropez this year, they may suddenly become unusually, even uncharacteristically, helpful. Gifts may suddenly turn up even though it's not your birthday, and you're suddenly invited everywhere. Such is the power of a villa in Saint-Tropez. Wouldn't you do the same for a stunning modern villa overlooking the Mediterranean, or a rambling Provencal beauty nestled among the pine trees? There are some truly spectacular properties around Saint-Tropez that will accommodate groups of 6 to 20 people, such as the sprawling La Grande Bastide Villa between the town and the beaches of Pampelonne, or the 8 bedroom Margot Villa near l'Escalet beach in Ramatuelle. While Saint Tropez villa rental isn't exactly cheap, you'll normally find that once the cost is divided between the number of rooms, a villa rental becomes very cost effective when accommodating groups.
Charter yacht
This may surprise those of you who think luxury yachts are just for billionaires and celebrities, but the truth of it is that chartering one of the smaller luxury yachts that can sleep up to 12 people is often actually a more affordable option than you think. Better still, your hotel moves to a beautiful place each day and comes equipped with a personal crew (and private chef.) While chartering a yacht in Saint Tropez, you could visit the stunning island of Porquerolles, anchor off Pampellonne Beach with the superyacht fleet, or cruise up the coast to Cannes, Antibes, or even Monaco. You will pay for fuel, food and berthing fees as extras to the charter price, so keep that in mind when budgeting. You can choose to anchor off if you don't want to pay berthing fees, and you can even stay in one place for the whole week and treat the yacht like a luxury hotel.
Glamping in Saint Tropez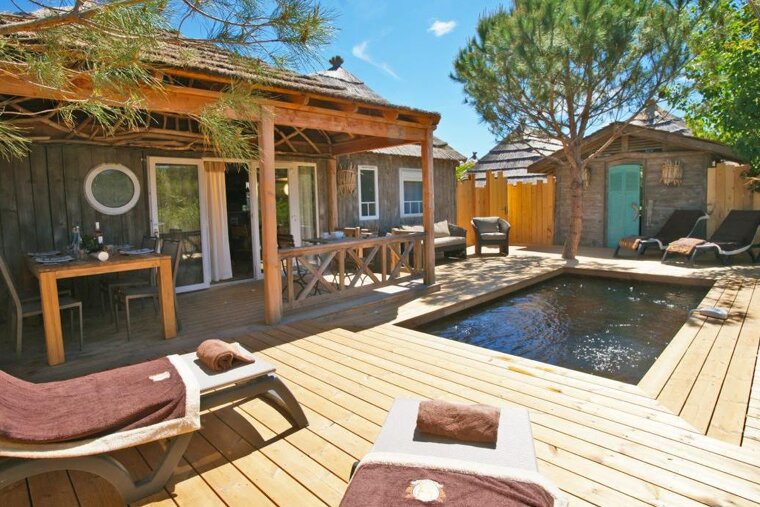 You may not have been expecting to see a campsite on this list, but this is no ordinary campground. This holiday park just outside Saint-Tropez has its own helipad and backs onto Pampellonne Beach- home to a strip of glamorous beach clubs and the place where Brigitte Bardot once posed in a skimpy bikini in the film And God Created Woman. The Kon Tiki Village site has thatched huts decorated to hotel standard running in rows back from the beach. The larger ones accommodate up to 6 people and rent out for around €300-700 a week. If you want to spend a lot of time at the beach, while not being too far from the glitz and glamour of Saint Tropez, this rather stunning campsite might be the perfect place for your group to stay. Arriving by helicopter transfer from Nice Cote d'Azur airport may make it all the more special...
Location