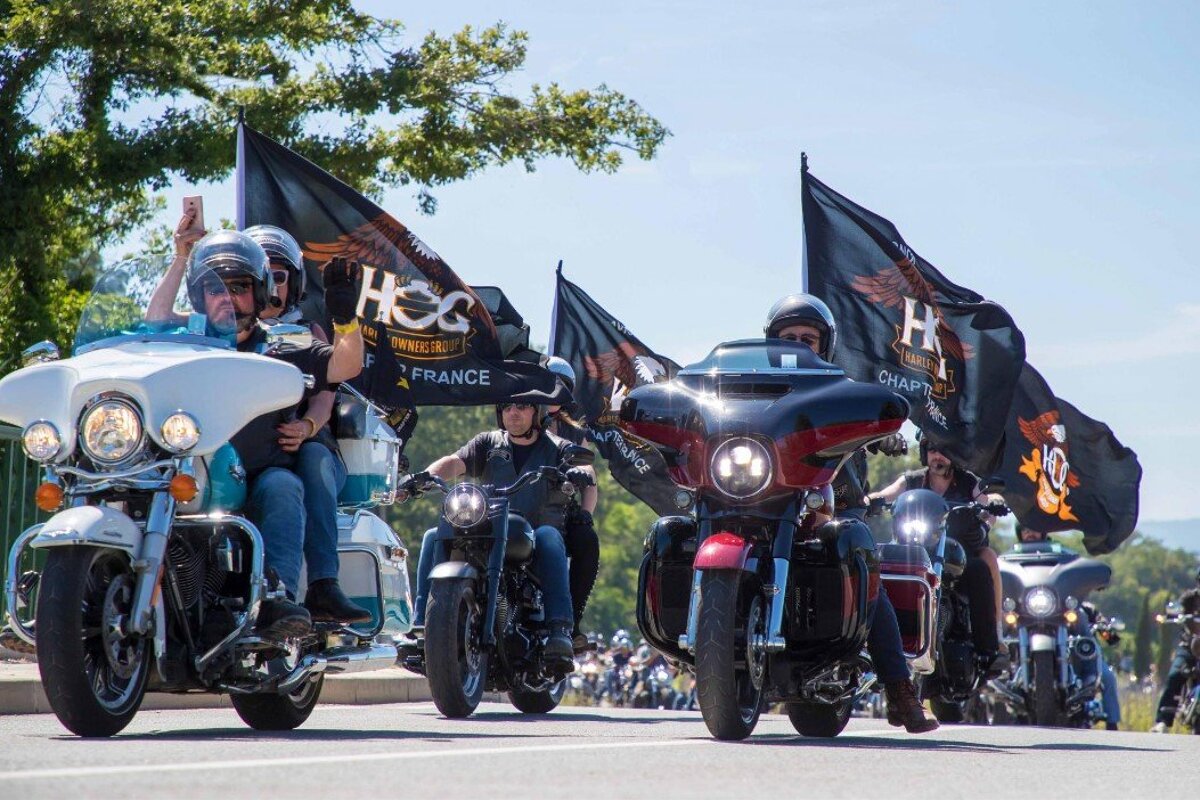 Harley Davidson Euro Festival, Saint-Tropez
Momentous event featuring twinkling Harley Davidson converge
The rumble of thousands of Harley-Davidsons descend on the southern coast of France each year.
The French Riviera is a Harley heaven for bikers, with picturesque mountain roads snaking their way down to the southern French coastal road. This ever popular event has dealers, traders, merchandise, plus bars and a main stage with performers.
Once again, Harley-Davidson will be colonising the Golfe de St-Tropez for biker-themed fun in the sun. From the exclusive coastal resort of St-Tropez, around the coast to the beachfront village where the event takes place, to the stunning surrounding countryside and the picturesque hilltop village of Grimaud, this is truly one of the most magnificent settings for a quintessential H.O.G. party.
As ever, the main stage will dominate the beachfront scenario, with a host of fantastic live acts whipping up the crowd every evening. The Harley Village will offer up its usual mixture of traders, dealers and customisers, whilst there will be all the food and drink options you have come to expect.
Venue
The streets of Saint-Tropez
Location
Grimaud, Saint-Tropez